Blogger Spotlight: Ana Silva O'Reilly, Mrs. O Around the World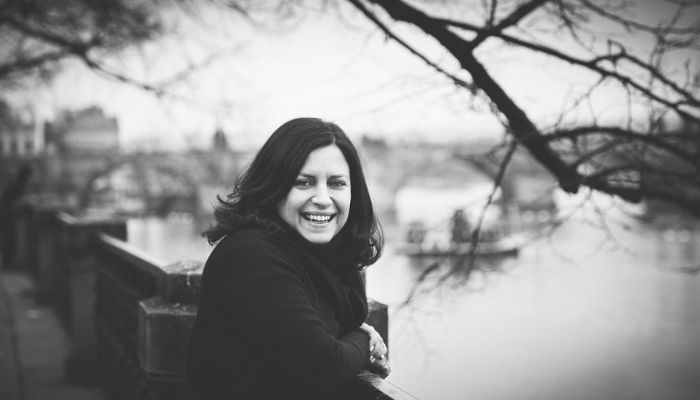 Known as one of the most popular and widely read luxury travel blogs, Mrs. O Around the World by Ana Silva O'Reilly combines hotel reviews, airline reviews, travel hacks, accommodation advice and destination reviews from her most loved visits. As an avid traveller, Mrs. O Around the World vows to only focus on content which takes her interest – such as the most elegant hotels and luxury weekend breaks. In this spotlight, Ana, who recently featured on our top ten luxury travel blog ranking chats to us about how she accidently got into blogging, her love affair with travel, how she manages luxury travel on a budget, why the Maldives is her favourite place in the world, and why she prefers long-term partnerships with brands.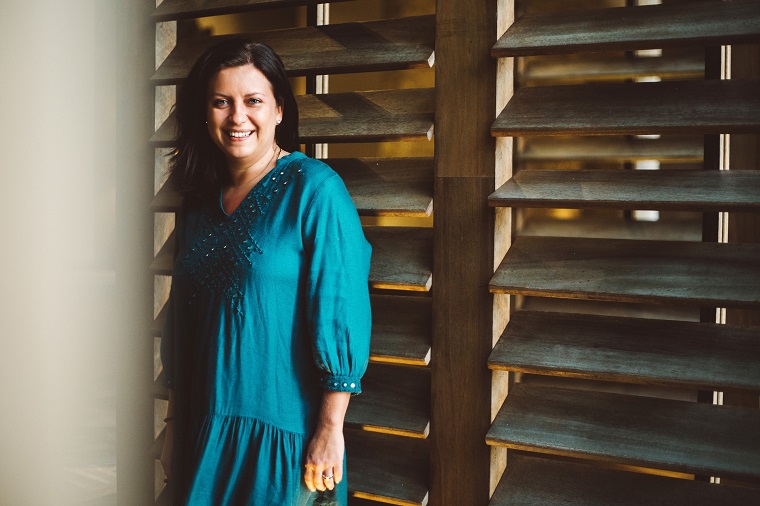 How did you get into blogging? I started the blog in November 2011 as homework, believe it or not! I have been working in marketing for almost 17 years (and continue to do so), and as I finished my MBA at Henley Business School, I decided to invest in my education as a marketer and did what was then NYU's (New York university) first strategic social media course. I had to create an online persona and a blog and the only topic I thought I could really talk about was travelling – because it is something I have always done since I was little.
Within my circle of friends, I was forever responding to email requests – where to go, which restaurants, etc, so it made sense to put them all online. And then it got a little bit bigger than that.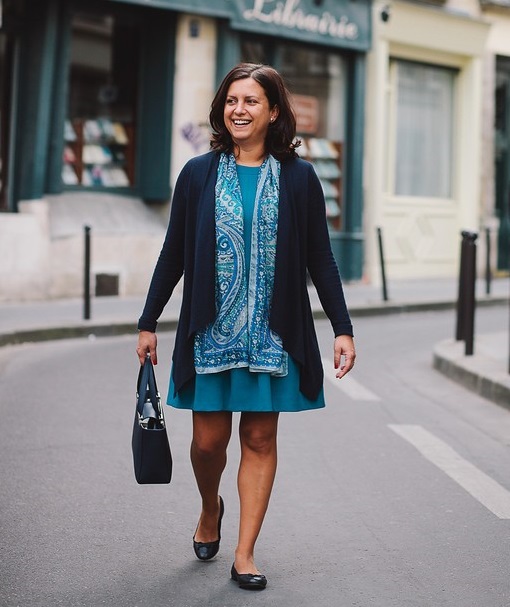 What has been your favourite places that you've visited so far? This isn't an easy question for me for obvious reasons – and as a traveller, I am a 'repeater'. I love going back to the places that bring me great memories. One of those special places is the Maldives, which I try to visit every year. I also visit New York and Los Angeles every year – almost religiously. And my hometown Lisbon, Portugal of course. Every summer we have the same routine: 5 days at Finca Cortesin in Spain, a week at the Pine Cliffs in the Algarve and 2 weeks in California, of week of which in Palm Springs. And the blog won't change a bit because of that.
What places are still on your bucket list? I am very curious about Oman. Whilst I have no desire to visit Dubai, for example and I have a soft spot for Abu Dhabi, which is the opposite of Dubai, I think I would really really love Oman. Also, I need to explore Vancouver in Canada. It really is calling my name.
What is your advice to people who want to experience a luxury travel? The style of travel is directly related to disposable income and, as most people in the world, I have a limited budget. I am an early booker 90% of time and I really like to sort business class flights before anything else. I am a great believer in loyalty programmes – but having status is key. That means choosing one airline alliance (my choice is British Airways Executive Club of which I have been a gold card holder for almost 10 years) – whereby you really gain status by flying with airlines from the same alliance. Qatar Airways is part of the same alliance and it is my preferred airline going East.
One thing that most people overlook are hotel loyalty programmes. I have been a Starwood Platinum Member for over 15 years and hotel programmes may even bring more benefits than airlines. It's better to be an excellent client of a company than an average one at many. I live by this advice and I haven't gone wrong. And we have converted many friends and readers along the way.
Where is your pick for the best luxury destination of 2017? It is so subjective. I would say Seville and Florence as city breaks in Europe (they really are incredible destinations).
Where is your favourite place in the world? I think the Maldives – there is a reason I keep going back year after year. I love how hotels interpret 'beach chic' and how understated it can be. And the curries – very rarely I hear people talking about food in the Maldives and it is one of my favourite parts of each trip.
My readers are also very partial to this destination and we compare notes very frequently. And if booked well, it costs the same as a 5-star hotel stay in Europe or the USA. So if there is one thing I would like to think I have done, with the blog, is put price tags to every thing and let people know that many experiences are much more affordable then they think. One example is the Venice-Simplon Orient Express – it is a very special experience indeed, but costs less than a business class ticket from London to NYC.
Why did you choose to focus on the "luxury" side of travel? I didn't. I have been very fortunate whereby my parents always travelled in a certain way, and once I became financially independent,  I continued to be able to travel the same way. I've had a successful career for the past 17 years (and I will never give it up) and this is my life – for which I make no apologies. If the blog ends tomorrow, nothing changes in my life. That said, I am very picky about the projects I accept for the blog – and live by one rule, if I cannot afford it or be willing to pay for it, I won't accept it. Which is something that many 'influencers' do not consider.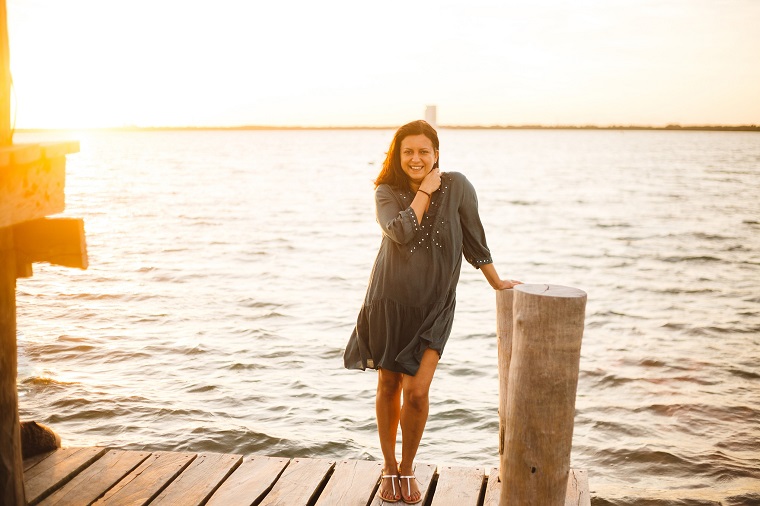 What has been your most successful blog post/article to date and what was it about? My business and first class flight review fare very well with search engines and they do have tens of thousands of reads a year. Each one of them.
What has travel taught you? That there isn't a single way to do things – and our way is not always the best way. And that everyone smiles in the same language. And the food, omg, the world is a wonderful place.
What kinds of campaigns do you like to work on? I am a consumer first and foremost and I tend to work with brands that I am a customer of. And I am so careful not to out do it – because I am the same way in my real life. I have had a long-term collaboration with Sovereign Luxury, for example, where we are about to begin our 3rd year of collaborating in social media campaigns and hotel reviews. They get me – they give me flexibility to do what I want to do on each trip. But it would be incredibly wrong of me to then plug a different travel agent the following week – and confusing for readers – which I see many other bloggers do. My contract doesn't prevent me from doing it at all – but how would I morally justify it?
Also, the fact that I get to work with brand that I love means there is an emotional connection to it. When I did a first little thing with Nespresso, I didn't want them to send me a machine – I have bought their latest model and have had 3 for the past 15 years. I don't need Hendricks Gin to give me gin – but we can work on great projects together. One recent project I really enjoyed is working with Heathrow Airport – it is my home airport and I will do anything anything to not have to fly out from anywhere else in London. And they know it. I keep saying I am a 'Heathrower' or a 'T-Fiver' and I think they offer one of the best airport experiences in the world – and I am delighted to be associated with it.
How do you like to work with PRs? And how can they improve their blogger outreach? In my case, I still get dozens of irrelevant emails a day – I do not cover news or places I have not visited, so 99% of the press releases (I did not ask to receive) are useless. I also have a detailed contact page which then directs people to the 'Working with Mrs. O' page which again you'd think more people with read. One thing I also do not comprehend is this obsession with 'Blogger Events' – do you really think I want to be with my competitors in the same room 4 times a week?
But there are wonderful PRs who understand what I do, what I bring to the table and how we can work on projects and campaigns together – and the truth is, when you work well together, you tend to repeat the experience. And that is what I love doing. As I told a PR the other day – I am not interested in 'one-night-stands' with brands. I am a married woman ;)
What will be big in your blogosphere in the coming months? We have seen the budget shifts from Marketing to PR and the lines will blur a bit more – which will surely be interesting. And also you will see many 'opportunistic' bloggers/influencers won't be around for much longer – 10,000 likes on an Instagram post do not mean 10,000 bookings. On the brand front, companies understand that no consumer is ready to part with cash for 'one night stand' campaigns and stories need to be told over a longer period of time and consistently. You don't ask the guy in front of the Starbucks queue to marry you – you will smile a few times, then have coffee one day, and then go on a date. Watch this space!
https://www.vuelio.com/uk/wp-content/uploads/2017/04/Ana-Silva-OReilly-4.jpg
507
760
Holly Hodges
https://www.vuelio.com/uk/wp-content/uploads/2019/09/vuelio-logo.png
Holly Hodges
2017-04-06 13:08:17
2017-04-06 13:08:17
Blogger Spotlight: Ana Silva O'Reilly, Mrs. O Around the World