Blogger Spotlight: Becky Padmore, GlobalGrasshopper
If you are looking for travel destinations off the radar, GlobalGrasshopper is the blog you jump on. Run by UK-based duo Becky and Gray, GlobalGrasshopper features blog posts about the rugged landscapes of Spain, five reasons why you should visit Lapland and café hopping in Chiang Mai. In this spotlight Becky chats to us about why she and Gray have produced a guide on how to start a blog and run it as a business, how they go about offering PRs the best ROI, why they're looking to create visual content this year, and why they feel privileged to be listed in our latest travel blog ranking.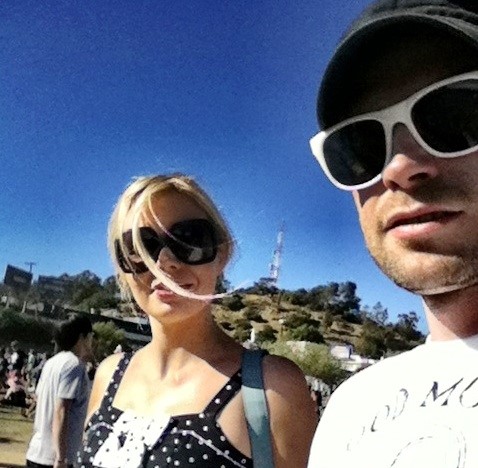 Why should people read your blog? What makes it different? We focus on under-the-radar travel and the most beautiful places you can visit for a particular country or area within a country. As independent travellers ourselves we found ourselves always searching for the prettiest 'hidden gems' in in a travel destination and realised there was definitely a market for this in the travel blogging world. Our beautiful places lists offer all the main highlights of country we think are worth seeing (without mentioning all the obvious tourist attractions).
How do you measure the success of your website? Our traffic, the amount of followers, social media engagement, how many mentions we get, comments on our posts and also monetization!
What advice would you give to someone who wants to start a blog? I would say always be prepared for the huge amount of work involved and brand it well – good branding will always attract advertisers in both the short and long term. We've also written a guide on how to start a blog and run it as a business: which offers a step by step guide on starting it up with a view to making it your full time profession.
How do you work with marketers and PRs? We're very lucky to be in a position now where they usually approach us. After the initial contact we then we discuss their requirements and then our ideas of how we can work with them offering them the best possible ROI.
How do you use social media to promote and share content? What are the challenges? Our main social media channels are Twitter, Facebook and Instagram and we use these almost daily sharing our posts, other blogger's posts and also our travel photography. There are always challenges for example like finding the best time of day for promotion (which of course differs between each country) and trying to get round the complex Facebook sharing algorithm!
What can PRs do in working better with you? I think just be as transparent as possible in terms of budget and ROI expectations, as early on as possible.
What has been your blogging highlight? Seeing the blog and business grow into what is it today and then being ranked fifth out of all travel blogs in the UK on the Vuelio blog ranking!
What will be big in your blogosphere in the coming months? We're looking to get into video and presenting a bit more so that's next on the agenda. We've also got quite a few exciting big trips coming up including a trip to some under-the-radar destinations in Western Australia.
What does being in the Vuelio Blog ranking mean to you? It's an industry respected list so we're extremely proud and privileged to be included on it!
Mital Patel
https://www.vuelio.com/uk/wp-content/uploads/2015/10/vuelio-logo-transparent.png
Mital Patel
2016-08-11 13:01:20
2016-08-11 13:01:20
Blogger Spotlight: Becky Padmore, GlobalGrasshopper