Blogger Spotlight: Carl Thompson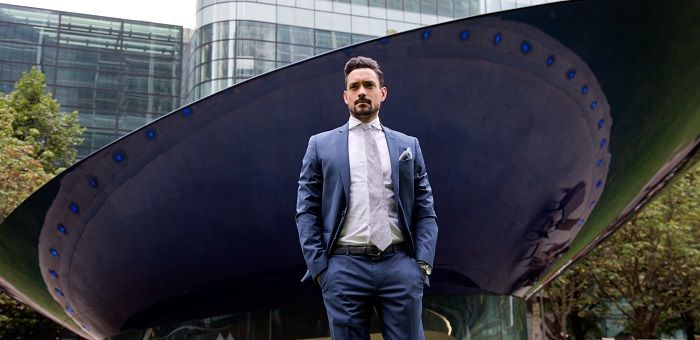 Blogger and vlogger Carl Thompson created his blog to document his personal style. As the founder of menswear label Hawkins & Shepherd, Carl offers style advice on both tailored and casual fashion. Blending menswear fashion gems with his luxury handmade luxury shirts, Carl Thompson offers tips to create and finish off any look. Recently featured in our men's lifestyle ranking Carl chats to us about how he measures the success of his blog, the rise of digital influencers, building relationships with PRs, why all bloggers should have a Media Pack and why Instagram Stories is a great way to promote content.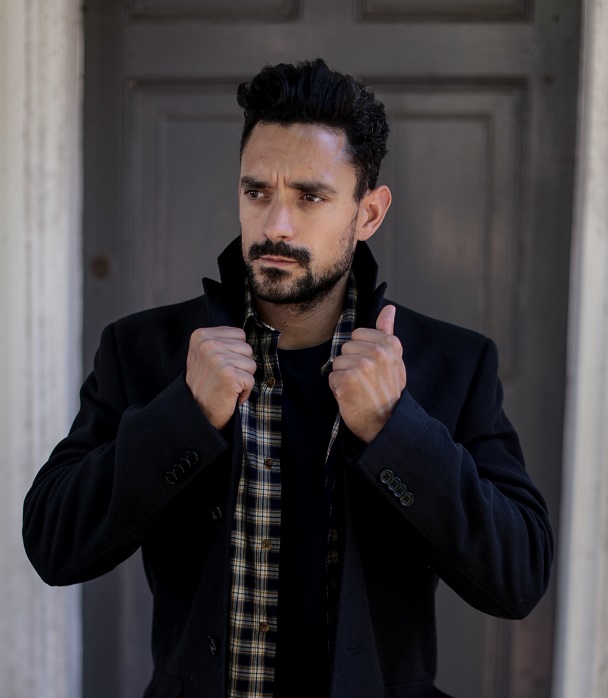 Why should people read your blog? What makes it different? Having Founded 'Hawkins & Shepherd' the London shirt makers back in 2013 it was a natural progression into menswear influencing and blogging. Helping all men dress better has become a passion of mine with my style spanning generations and appealing to a variety of different age ranges. The fashion posts range from formal tailoring to what I wear whilst walking my dog, all written in my own tone of voice, in a conversational style as if I was taking to my best mates down the pub which helps when building trust with my audience.
How do you measure the success of your website? There are many metrics that I would consider essential to a successful blog. Of course brands and PRs require statistics prior to working with you on any collaborations, so for me it comes down this:
Unique website hits.
Total monthly page views.
Number of unique hits per blog post.
Low bounce rate.
High Domain-Authority giving better SEO for the brands working with you.
High Social following, to help promote your blog posts.
Engagement, are readers properly engaged.
Click-throughs to the products you are promoting and ultimately sales attributed to your blog post.
What advice would you give to someone who wants to start a blog? If you start one, commit to it with a minimum of one blog per week, otherwise it will stagnate. Start with a subject that you are passionate about because then your copy will be honest, engaging and resinate with your readers – stick to what you are good at.
Certainly since I started my blog, the content influencers are producing has increased incredibly and with Instagram playing such a prominent part in the rise of digital influencers it is important to spend time creating unique imagery as well as journalistic written content.
How do you work with marketers and PRs? Building relationships with marketers and PRs is crucial because they are often the middle-man or woman between yourself and brands you would like to work with. For me, it is important that everyone benefits when an influencer works with a PR company and therefore a brand. I think all bloggers should have a Media Pack which will give marketers a better understanding of what you can produce for them and work out potential costs or gifting from there.
You'll have to do your fair share of unpaid campaigns, especially if you are just starting out and still proving your worth. Working with digital influencers is becoming part of brands marketing campaigns so it important for PRs/brands to give a detailed a brief so bloggers can understand the bigger picture.
How do you use social media to promote and share content? What are the challenges? Every blog I release, I promote on Twitter and Instagram ensuring that I tag in the brands that I'm wearing. I'm also starting to use Instagram Stories to promote when a new post goes live and for events as the engagement and impressions are incredible. The challenge is that you are forever having to think of new ways to stay relevant to your following, on Instagram for example, there are so many amazing creative accounts out there producing incredible content and you have to keep up.
What can PRs do in working better with you? Most PRs know how to work with bloggers these days.
For me I always like working with PRs who have spent time reading my content and have followed my blog for a while – so when pitching brands to work with, they already know what brands would suit my audience.
I think it is important for PRs to realise that bloggers have expenses, such as travel, hiring photographers, videographers, purchasing props for flatlay images plus the time it takes to take the photos, edit the images, create engaging writing and social the post out over a time period. In my experience the blogging industry is changing and with more regulation with #ad for example, it is becoming more business-like and with therefore benefit the industry as a whole.
What has been your blogging highlight? Mine is more generic rather than "I got given this…." or "I got send here…". I started blogging as a passion for men's clothing and to help other guys with some ideas on how to dress for different occasions. So my highlight is being able to continue to produce content that is being read and enjoyed by my readers.
What will be big in your blogosphere in the coming months? Seasonal changes are always good in the blogging world and moving into AW16 has brought up a number of amazing opportunities to work with some incredible brands which you'll have to wait to find out who!
https://www.vuelio.com/uk/wp-content/uploads/2016/10/Carl-Thompson-Spotlight-1.jpg
340
700
Jake O'Neill
https://www.vuelio.com/uk/wp-content/uploads/2019/09/vuelio-logo.png
Jake O'Neill
2016-10-05 09:02:56
2016-10-05 09:02:56
Blogger Spotlight: Carl Thompson