Blogger Spotlight: Craig Landale, Menswear Style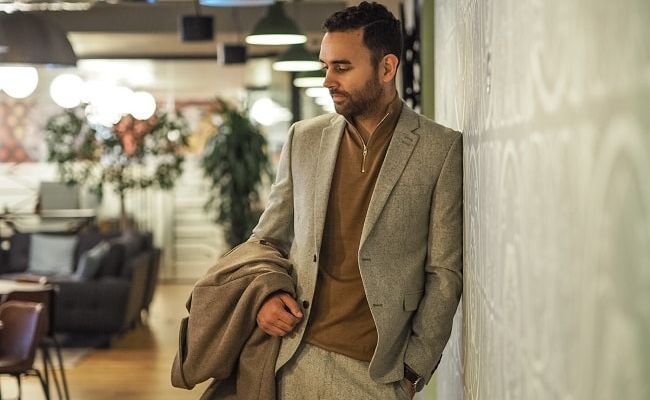 Launched in 2012, MenswearStyle has grown to become one of the leading digital publications in the UK and was ranked number one in the Top 20 UK Fashion Blogs. From the UK's finest independent menswear stores to how to wear trouser suspenders to luxury trainer brands, MenswearStyle provides an essential guide for the fashion conscious man.
The editor-in-chief Craig Landale is a marketer and fashion expert who has worked with high profile brands such as Mulberry and is the author of 'ABC of Man: The Foundations of a Stylish Man'. In this spotlight, Craig Landale, who is number one on our top ten men's fashion ranking chats to us about how he got into blogging, collaborating with BMW and why he believes MenswearStyle can be one of the biggest names in the men's fashion publishing sector.
What inspired you to blog?
Had just left my job working as a digital marketing manager for a large menswear group and I missed menswear blogging. To fill this gap I set up MenswearStyle as a hobby.
Was it easy coming up with the name for your blog?
Picking a name was tactical. I wanted to use two major industry keywords so it was simple and easy to know what the website is all about. I was amazed when I found that our URL for both the .co.uk and .com was available.
Which blogs do you read on a daily basis?
Other than spending half my day on my own blog I also like to read all types of different industry blogs in homeware such as Design Hunter, Family such as Father of Daughters, and business such as Courier.
Which photographers do you work with?
We've worked with lots of photographers over the years, especially for our street style gallery. Yu Yang, Grace Lunn and Zach Dodds to name a few.
What does fashion mean to you?
Fashion is a hobby, career and passion. I now know my style and stick to it. I rarely follow trends but I admire observing other people perfecting these trends each season. It is such a creative industry and once I truly admire.
Which are your favourite brands?
I have leaned towards brands which represent my style over the years. Brands such as Oliver Sweeney, Reiss, Ted Baker, Belstaff, and New Balance.
Have you been able to build a relationship with them and how did you go about this?
Yes, I've worked with all those mentioned brands over the years. I've worked with hundreds of great brands. I've never had a sales technique and I simply wait for offers, projects and correspondence to come to me through email.
What's the biggest campaign you've ever been part of?
There's been quite a lot of big projects but a recent BMW one was great collaboration. It involved driving around the south of France and track courses. There was an outstanding car photographer with us and we produced a striking set of articles for them.
Do you approach brands for collaborations?
Luckily I don't have enough time and offers come direct to me through our website and email. In the first 6 months I would email brands but we're over 5 years old now and I've not had to do it since.
How important is social media for your blog?
Hugely important. We have a strong following across Facebook, Twitter, Pinterest and Instagram. This is how we update our readers about hot new articles. It helps our feature reach new audiences and one or two often go viral.
Where do you see yourself 5 years from now in relation to your blog?
Any personal goals? I'm concentrating on growing the website in both maturity and in audience figures. I believe MenswearStyle can be one of the biggest names in the men's fashion and lifestyle publishing sector. I've recently acquired new writers with strong experience. This will hopefully help with this mission.
What advice do you have for aspiring men's fashion bloggers?
Do it because you enjoy it, and not for any other reason. If you enjoy it, the rest will fall into place. Stick to what you're good at in the business and outsource the rest. Keep everything simple and do not underestimate design.
Craig Landale and MenswearStyle both appear as entries in the Vuelio Influencer Database alongside thousands of bloggers, journalists, editors and media contacts. 
https://www.vuelio.com/uk/wp-content/uploads/2017/05/Craig-Landale-Menswear-Style.jpg
431
650
Holly Hodges
https://www.vuelio.com/uk/wp-content/uploads/2015/10/vuelio-logo-transparent.png
Holly Hodges
2017-05-31 13:15:05
2017-12-13 12:36:29
Blogger Spotlight: Craig Landale, Menswear Style