Blogger Spotlight: Elle Linton, Keep it SimpElle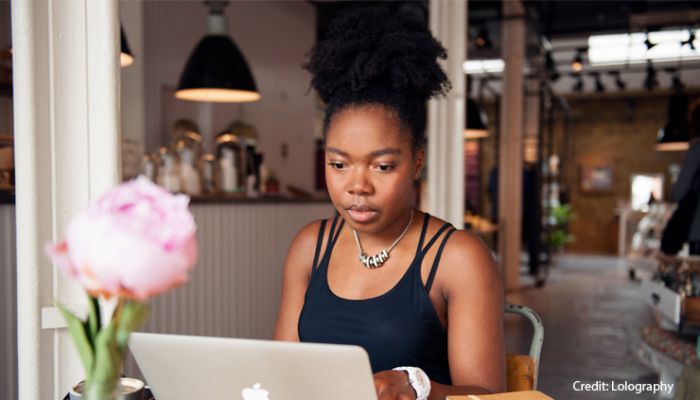 Elle Linton is one of the Top 10 UK Fitness & Exercise bloggers with Keep it SimpElle. The blog covers everything to do with health and fitness, drawing on Elle's experience as a personal trainer. Here, Elle talks to us about the community she creates around her blog, the importance of well-being and getting creative with brands. 
How would you describe your blog?
I'd describe it as my corner of the internet where I share my experience and knowledge in the health and fitness arena. So this covers everything from events, workouts and recovery to food and workout fashion. My goal is to inspire, motivate and empower everyone to live their best possible active life.
Why did you start your blog?
I started my blog as a way to connect with others who share similar interests. It was around the time that London hosted the Olympics in 2012 and there was so much going on; it felt like the perfect way to share everything I knew about, what I was involved in and connect with an audience far wider than just those in London or the UK.
What makes your blog different from other fitness blogs?
First and foremost, I'm a qualified fitness professional with over 10 years of experience in the industry. I studied Exercise Science for my Batchelors degree, which gave me a great wealth of knowledge from the outset which I was able to apply to delivering programmes and underpin everything I did and continued to learn. Beyond that, there's only one of me and that also contributes to making my blog different from other fitness blogs. I'm open about my core values and I'm not afraid to be honest. I love to learn and this fuels my passion to share what I've learnt and experienced with others through the blog to generate conversation and create a community.
What's the next big fitness trend going to be?
I feel like everyone has become so consumed with high intensity training that it's created a great need for mindfulness and mindful movement. We're all becoming much more aware that it's not just about how fit we are physically; our mental health and wellbeing play just as important a role. So classes that take this into account or classes that just focus on areas such as meditation and recover will thrive.
What piece of equipment or tech is your go-to workout companion?
Equipment wise, I'd have to pick a kettlebell. It's such a simple piece that is versatile and functional. I love to get the most out of a workout and you can certainly hit all of your major muscle groups and more in one session using a kettlebell.
What was your favourite blog post to create and why?
This is a tough one! I enjoy creating posts which are about an experience itself like Stand Up Paddleboarding Pilates or riding from London to Paris (which I did in July 2017). I also enjoy the posts where I get to be honest, talking about blogging or work and sharing the experience of myself and others like my recent post on overtraining, or why I stopped sharing blog statistics each month.
How do you see your blog developing in the future?
I see my blog as a mix between being an extension of my professional endeavours and my personal journey in health and fitness and can't imagine this ever changing. The great thing about blogs is that they are so personal and can evolve as your life does; you're literally taking everyone along for the ride on your journey. I'd love for the crossover between my professional skills and the blog to become deeper and stronger allowing me to build more of a resource for those looking to begin their fitness journey or improve.
What makes your blog successful?
I guess this question has two answers depending on the perspective you look at it from. Firstly, there's the statistics which come down to numbers; these days everything is measured in how many followers you have and how many eyes land on the content you've created. This is of course valuable feedback especially when collaborating with brands. However, what makes my blog successful for me is a little different. Of course the numbers are of importance but outside of that I personally find engagement important. Do people comment on my posts, do they share them, do they reach out and ask me questions? Because that then keeps me informed of what information people are looking for and helps me to build a community around my blog so it's not just a space where I lay down my thoughts and opinions, it's a conversation too.
How do you like to work with PRs?
I love when PRs approach me having done at least a little research. Giving their initial email the personal touch makes the world of difference. I enjoy when a creative idea is suggested or I'm given limits to work within in order to express my own creativity and share the message in a way that feels authentic to me. I definitely also appreciate when PRs are upfront and honest about expectations too – it makes the whole process a lot clearer an easier to manage.
What one thing should PRs know about you?
One of my main strengths in blogging has been as a connector; I've enjoyed creating a community and network for London-based bloggers which has grown over the past few years to become a safe and creative space for us to reach out for help, share information and build on our experience. If I'm unable to help, I'm always happy to share an opportunity in my network! I also run a small event catering company (Borrow My Blender) that specialises in PR events so I love to collaborate through that as well as through my blog.
What are your favourite blogs to read?
Hey! Dip Your Toes In for food and travel inspiration; The Runner Beans for my running inspiration; Paddle Pedal Pace for everything triathlon; A Pretty Place To Play for some real talk with a feminist angle.
What's your favourite workout class or routine?
Currently my favourite workout class is Lift at Frame in London. I also teach the class because I loved it so much. It's a barbell class that uses all the lifts you'd find in a weights room but choreographed to an awesome soundtrack! I also have a bar at home so if I'm not in the mood for body weight workout, it's my go to there as well.
Keep it SimpElle features on the Vuelio Media Database along with thousands of other bloggers, influencers and journalists.
https://www.vuelio.com/uk/wp-content/uploads/2017/08/Elle-linton-Keep-it-SimpElle-1.jpg
423
760
Merryn Williams
https://www.vuelio.com/uk/wp-content/uploads/2023/09/vuelio-logo-200px.png
Merryn Williams
2017-08-01 10:49:42
2017-08-01 11:10:28
Blogger Spotlight: Elle Linton, Keep it SimpElle