Blogger Spotlight: Paul Stainthorpe, Father Fitness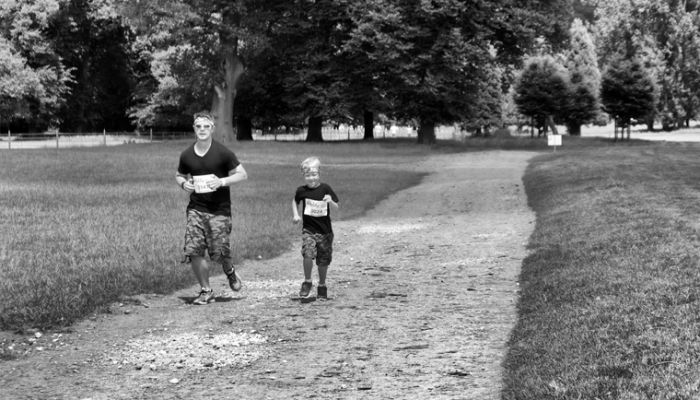 Paul Stainthorpe is responsible for Father Fitness, a health and lifestyle blog for the whole family. Father Fitness was recently ranked as one of the Top 10 UK Fitness and Exercise Blogs. Here, Paul talks to us about freestyle 80s dance, his nature trail activity sheet and working with PRs.
Why did you start your blog?
I started Father Fitness back in 2010 when my little lad was born. Becoming a dad for the first time and getting myself fit and healthy was the main motivation behind my blog. I wanted to share my story and maybe help other dads do the same.
What makes your blog different from other fitness blogs?
I don't think there are many health and fitness blogs created by men. My site also includes many posts on keeping fit and healthy as a family so it's not just a blog about one guy working out in a gym.
What's the next big fitness trend going to be?
Tough one! I'd love to say freestyle 80s dance classes! Imagine the music and the fashion – it would be awesome! It would certainly be loads of fun to do and keep you fit and healthy. Honest answer is… who knows and it changes so quickly.
What piece of equipment or tech is your go-to workout companion?
I bought a pull-up and dipping station last year and I love it. I use it all of the time! It also has a press-up section and I love to create a little bodyweight circuit involving dips, pull-ups, squats, press-ups and leg raises.
What's your favourite workout class or routine?
I love weight training and I create lots of different circuits using a range of barbell and dumbbell exercises.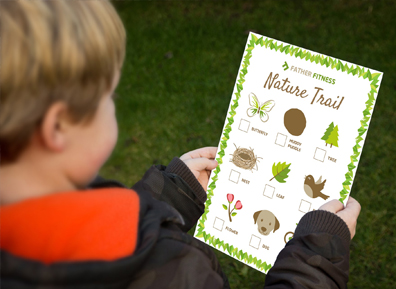 What was your favourite blog post to create and why?
Funnily enough, one of my favourite posts so far this year wasn't gym related. It was a nature trail activity sheet and I created it to keep your kids entertained on long walks. It was so much fun to create with my kids and I've had a lot of pleasure knowing other people have used it with their children too. I love being tagged in their tweets or Instagram pics!
How do you see your blog developing in the future?
I hope to establish further relationships with key brands. Speaking from experience, both brand and blogger benefit from long term sponsorships. As with any relationship – the more you get to know each other, the more you learn how best to approach projects.
What makes your blog successful?
I like to think a lot of dads can relate to the foundations of my blog and the fact I'm never in completely ripped shape all the time. It means that fellow dads see a realistic target. I personally don't find looking at men in 'perfect' shape very motivating. It can all seem unachievable whereas I've always described myself as bridging the gap.
How do you like to work with PRs?
Honesty. Both blogger and PR company have an objective to achieve, by working together and being honest, great things can happen! Overall, they're great and I love working with PRs because I'm given the opportunity to try new technology and be introduced to other like-minded people.
What one thing should PRs know about you?
I do NOT work with gaming companies so please don't even ask.
What are your favourite blogs to read (outside of your own!)?
I don't think I can answer this question without mentioning my wife! Haha! She runs Mutha Fitness. I love the honesty of Amy's blog as she's always battled with her weight since being young. Her blog is really inspiring and covers similar topics to mine from a female perspective. I also love to read the Hoyles Fitness blog and Steve and I are currently working on an exciting project together.
Paddle Pedal Pace features on the Vuelio Media Database along with thousands of other bloggers, influencers and journalists.
https://www.vuelio.com/uk/wp-content/uploads/2017/07/Paul-Stainthorpe-Father-Fitness.jpg
435
760
Merryn Williams
https://www.vuelio.com/uk/wp-content/uploads/2019/09/vuelio-logo.png
Merryn Williams
2017-07-31 13:56:30
2017-07-31 14:10:24
Blogger Spotlight: Paul Stainthorpe, Father Fitness