Blogger Spotlight: Jen Stanbrook, Love Chic Living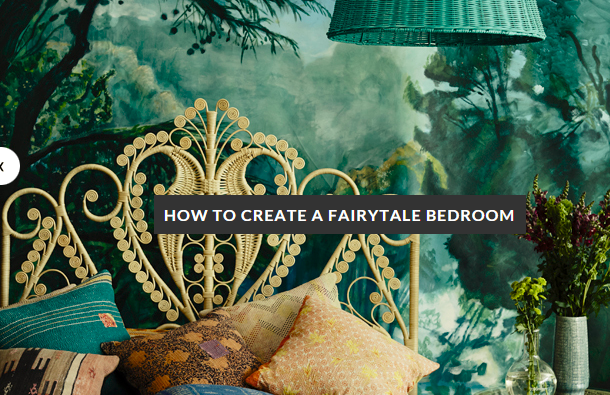 Blogger Spotlight with Jen Stanbrook, author of a leading interior design blog, Love Chic Living. Jen spoke to us about the new redesign her site has just undergone, winning the Cosmopolitan Magazine's Best Interiors Blog award, working with PRs and the fingers she's got crossed for her debut on live television.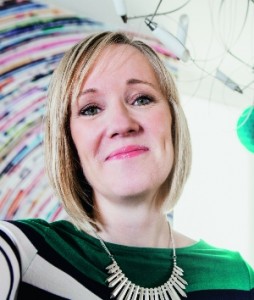 What's new on the LOVE CHIC LIVING blog? One of the newest features showcasing on the blog at the moment is a series of posts following our loft conversion. I wanted to show people how the process works right from engaging an architect and finding the  builder onto what you can do with the space and what it will cost. The work is only just starting but there's been a lot of interest so far, so I'm looking forward to sharing it as the months go on.
The blog had a makeover earlier this year with a much more contemporary, yet easy to navigate style which I hope reflects the content much more than before. Being nominated for Best Designed Blog in the Amara Interior Awards last month has really made me happy. Fingers crossed for the next stage!
Why should people read your blog? What makes it different to other interior design blogs? I hope that the blog gives people confidence to experiment with their home décor, inspires them to try new trends and doesn't frighten people off interior design. I always want to show how to have a gorgeous home in an inspiring yet achievable way. Products are affordable, high street as well as smaller brands, and ideas are possible within a family home too. Even if you have children your home can still look incredible, it just takes a little more planning.
How do you measure the success of your website? Wow, that's a tricky one. Great comments and feedback from social media are always good and show that people are reading and love what they find. It's always wonderful when other bloggers want to share my ideas or use my content in their posts. From a different perspective, I love it when I get approached from brands who want to work with me, and showcase their products on the site to my readers. Of course, I'm always conscious that this has to fit well with me, the blog and what readers are expecting to see. I'd never endorse anything that I didn't truly love.
What advice would you give to someone who wants to start a blog? Be prepared for a LOT of hard work. Never underestimate how much effort it takes to get a blog up and running, and how diverse you need to be in your skillset. From technical knowledge, to managing your time, to understanding different social media platforms and networking within the community. If you want to run a commercial blog you have to treat it as a business from the outset and get to grips with all the different tasks involved, including tax returns. It can be quite overwhelming so set yourself targets and break each one down into smaller, more manageable tasks.
How do you work with marketers and PRs? I like to build longer term relationships with PR's and hope that we can work together on an ongoing basis. Many of my contacts I've known for several years now which is great. I like to be treated as a professional, chatting by email with a clear understanding of the remit and of the expectations. I love working with PR's, it's one of the reasons I love my job, but when it goes wrong it can be very upsetting. I think we all need to remember that there's a real person at the end of the email you send, and they deserve your respect unless they prove otherwise.
How do you use social media to promote/share content? What are the challenges? I use all the main social media platforms to promote and share any content I've written, both on my blog and third party sites, where agreed.  I use a scheduler where I can, and recently discovered Tailwind for Pinterest which is just amazing and has changed the way I pin for the better. I can schedule anything I find on the internet into my queue, using pre-set timeslots on my busiest, most responsive times on Pinterest. It's a paid app but I find it money well spent. I also use Hootsuite for Twitter, and schedule via the Facebook scheduler too. The main challenges are keeping on top of it all, and ensuring I use the platforms regularly, aside from sharing my own content. I'm more naturally drawn to Pinterest and Facebook, so really have to force myself to get into Twitter. It's all part of the package though!
What can PRs do in working better with you? To be fair, most of my PR relationships are fantastic, and as I mentioned, it's one of the highlights of blogging. I guess I'm always looking for clear directions, with clear goals, campaign information, timescales and budgets. I know it can't always be helped but it makes life very difficult when a project changes midway through, or if the communication from the PR isn't that frequent. I'd much rather get more email with little details and updates than be left in the dark. I don't want to be the last thought, and if I'm needed for a campaign I like all the details up front, with plenty of time to plan, and book travel if necessary. I have a family too, so I'll need to arrange childcare and organise the details well in advance. I do like PR's to consider that I work from home, and not everyone lives in London.
What has been your blogging highlight? Well I'm not sure I can pick one, it's been such an incredible few years! Winning awards is always amazing, whether they're judged or voted, so getting the Cosmopolitan Magazine's Best Interiors Blog and the BiBs Best Style blog awards were great moments. Meeting lots of new friends whether from the blogging community or through PR collaborations has been a real highlight; I've met some amazing people on this journey. Turning my blog into a business, and working as a freelance blogger has changed my life considerably, and given me and my family some great opportunities for which I'm very thankful. Then, finally, getting involved in film projects for eBay, YouTube and Linda Barker over the last 18 months has been so exciting.
What will be big in your blogosphere in the coming months? Who knows! That's the amazing thing about blogging, you never quite know what's round the corner. I do have a few fun projects planned already though and I'm looking forward to a series of filming projects with a kitchen brand, some fun experiences with wallpaper and tv, and then I'm hoping my first slot on live TV will come off after being accepted as a QVC presenter. It's going to be an exciting few months.
What does the Vuelio blog ranking mean for your blog? It means a huge amount actually, particularly as this was the first year I made it onto the top 10. It brought lots of new opportunities and some great introductions to PR's I'd not worked with before. I just have to make sure I stay there next year now!
Editorial information on Jen Stanbrook, Love Chic Living and thousands of other media contacts and outlets, can be found in the Media Database.
https://www.vuelio.com/uk/wp-content/uploads/2015/09/Love-Chic-Living.png
395
610
Priyanka Dayal
https://www.vuelio.com/uk/wp-content/uploads/2019/09/vuelio-logo.png
Priyanka Dayal
2015-09-09 13:07:43
2015-09-09 13:10:06
Blogger Spotlight: Jen Stanbrook, Love Chic Living