Kate Watson-Smyth on what makes 'Mad About the House' the #1 interiors blog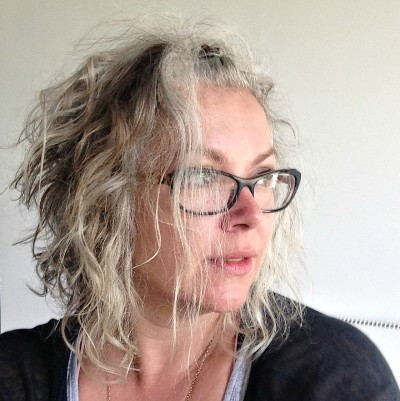 Kate Watson-Smyth author of mad about the house ranked #1 in Vuelio's Interior Design Blog Ranking that was revealed yesterday. Kate talks to us about what makes her the UK's top interiors blogger and how she plans to hold on to that spot. 
What's new on Mad about the House blog? There's always lots going on in the Mad House from interiors inspiration to the Objects of Design series, advice and ideas as well as the pick of the property market.
Why should people read your blog? What makes it different? I hope that there's a really good mix of both aspirational and affordable products. I try to find things that are a little different so that readers can discover new looks and find new pieces that they wouldn't otherwise know about. I give lots of free advice and suggestions for people to incorporate into their own homes (for a more personal service people can visit myinteriors consultancy:madaboutyourhouse.com). I don't take advertising and I write very few sponsored posts (something has to pay for my shoes!) so readers can be assured that everything on the blog is either something I already own, or something that I would like to own given a spot of lottery funding and elastic walls.
How do you measure the success of your website? Reader engagement is always key. When there are lots of comments on posts or chat on Twitter then you know you have posted something good or useful. Obviously it's great to see viewer numbers going up and up (as mine have been doing steadily since the blog launched) but that doesn't tell the whole story.
What advice would you give to someone who wants to start a blog? I think the key is to post regularly. It doesn't have to be every day, but you should decide when you will post and make sure your readers know. And then stick to it. Make sure you write in your own voice; as a journalist I was trained to write impersonally and never include personal opinions but blogging is different. It's a little bit more of a personal relationship between writer and reader.
How do you work with marketers and PRs? For the most part they approach me with ideas and if they fit with the brand then I'm always open to suggestions.
How do you use social media to promote/share content? What are the challenges? I love Twitter and promote the blog through that for the most part. Twitter is great for people who work alone as it's like having an on-going conversation throughout the day – although it can be very distracting. If you use Twitter, or any form of social media for that matter, it's important that you don't just use it for self promotion. That gets very boring very quickly. I have never really got thehang of Facebook and don't really use it at all. My latest challenge is to get to grips with Instagram. I know, I'm very late to the party but I'm here now.
What can PRs do in working better with you? Get my name right! I know it's hard for PRs as they have to cast their net wide and hope to reel in a few responses, but I always respond better to those who have clearly thought about who they are approaching and can show that they have either read the blog or at least have a clear idea why they want to work with me. I am instantly more attracted if I think I am one of a small group of people who have been approached rather than part of a mass fishing expedition.
What has been your blogging highlight? Being invited to both New York and Iceland as a result of the blog are a couple of big ones. And, it might sound cheesy, but when there are so many blogs out there vying for attention, it's great to get recognition for your work for organisations such as yours.
What will be big in your blogosphere in the coming months? This time of year is always busy with the design shows so there will be lots of new products and ideas to share. I am also working with a couple of new companies and starting to make the odd video so that will be fun.
What does the Vuelio blog ranking mean for your blog? I was thrilled to receive the ranking. It was like validation for all those months of just blogging away and wondering if anyone likes what you are doing. It has been great to see the viewing figures go up and to have more engagement with readers. It has also meant more opportunities to work with interesting brands.
Editorial information on Kate Watson-Smyth, mad about the house and thousands of other media contacts and outlets, can be found in the Media Database.
https://www.vuelio.com/uk/wp-content/uploads/2015/09/Kate-Watson-Smyth.jpg
401
400
Priyanka Dayal and Julie Hermans
https://www.vuelio.com/uk/wp-content/uploads/2019/09/vuelio-logo.png
Priyanka Dayal and Julie Hermans
2015-09-10 09:28:08
2015-09-10 09:49:04
Kate Watson-Smyth on what makes 'Mad About the House' the #1 interiors blog