Blogger Spotlight: Jo Addison, Kiddieholidays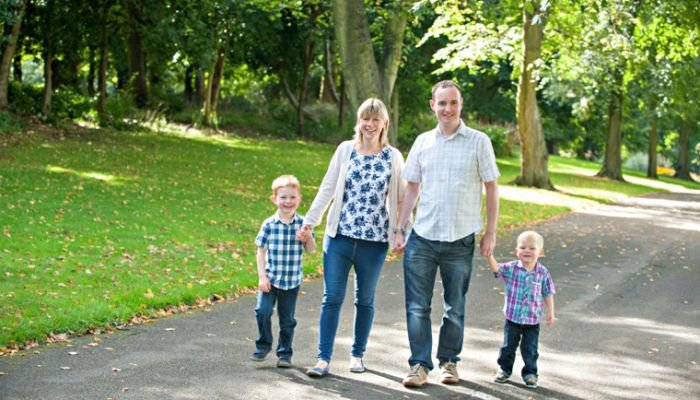 Jo Addison is a Top 10 UK Family Travel Blogger who writes Kiddieholidays. The blog is designed to provide inspiration and advice about holidays and days out for babies and toddlers. Here, Jo talks to us about the beauty of Loch Morlich, long term collaboration and researching destinations.
Why did you start your blog?
I'd recently had a baby and struggled to find somewhere to go on holiday which was suitable for babies.  I was looking for somewhere that had loads of baby equipment, lots to do in the local area for young children and didn't cost a fortune, but I couldn't find many places. Then I had the idea about Kiddieholidays. I want the site to match up amazing baby and toddler friendly destinations and accommodation with parents who are looking for ideas about where to go. After all, going on a holiday with your baby or toddler is a really special experience so parents want everything to be right.
What makes your blog stand out against other family travel blogs?
My site is about holidays and days out for babies and toddlers specifically. There are loads of fab family travel blogs out there, but mine purely focuses on preschool children.
What's the best place you've been as a family?
Oooh tough one – we've had loads of great holidays since my two sons were born, and a lot of these were in the UK too. We went up to Scotland earlier this year and fell in love with it. We stayed in a log cabin near Pitlochry, and had a fab day out at Aviemore visiting the Cairngorm Reindeer in the morning and then swimming in Loch Morlich in the afternoon. Loch Morlich was one of the most beautiful places I've been – there was a sandy beach surrounded by a wood and snow capped mountains. I spent the whole afternoon just looking at the view!
We also loved the Isle of Wight, Peak District, Pembrokeshire and I've just come back from Dorset where we spent a week exploring the Jurassic Coast. I loved swimming in the sea at West Bay (where Broadchurch is filmed!) and exploring Brownsea Island.
We also went to Denmark earlier this year and did a little road trip around the country. The highlight of this trip was visiting Legoland at Billund! The Bavarian Forest in Germany was also a real surprise – it's not somewhere that parents would traditionally think about going but we found an amazing place to stay and spent 10 days exploring the forest. We'd like to go back there.
What's the worst place you've been as a family?
I've never been anywhere awful thankfully, but I guess that is because I spend a lot of time researching where to go and what to do when you are there.  I always have plenty of rainy day options in my back pocket too!
What makes the ideal family holiday?
Somewhere where there is plenty to do outside – my two young boys get cabin fever if they are inside too long! I love trying new food as well, seeing new landscapes and places where we can have little adventures and do something new and different.
Where haven't you been that you're desperate to get to?
I'd love to go to the Isles of Scilly and also take the boys island hopping around Greece.
How do you like to work with PRs?
I see working with PRs as a collaboration, where we can both bounce ideas off each other about how to promote their destination/attraction or accommodation. I also like working with them on a long term basis and building up a partnership. I'm really proud that I have been asked to work with a few companies on numerous occasions, as that shows that they are happy with my work and I have delivered tangible benefit to them.
What is the one thing PRs should know about you?
I don't accept sponsored posts on my site. All the content is written based on my personal experiences and views, or from other people who I trust. Going on holiday with a little one is such a special occasion for parents and I don't want to recommend anything that I can't vouch for.
What are your favourite blogs to read (outside of your own!)?
I think Sam from North East Family Fun has done some great things on her blog, and I like keeping up with what she has done. She is always trying new things, which I admire as its important to keep enhancing your site in this fast-moving industry. I also love On the Luce, Emily Luxton and The Travel Hack travel blogs.
Jo Addison features on the Vuelio Media Database along with thousands of other bloggers, influencers and journalists.
https://www.vuelio.com/uk/wp-content/uploads/2017/08/Kiddieholidays.jpg
447
760
Jake O'Neill
https://www.vuelio.com/uk/wp-content/uploads/2019/09/vuelio-logo.png
Jake O'Neill
2017-08-08 14:16:28
2017-08-08 14:16:28
Blogger Spotlight: Jo Addison, Kiddieholidays