Blogger Spotlight: John Loydall, Cook food. Eat food.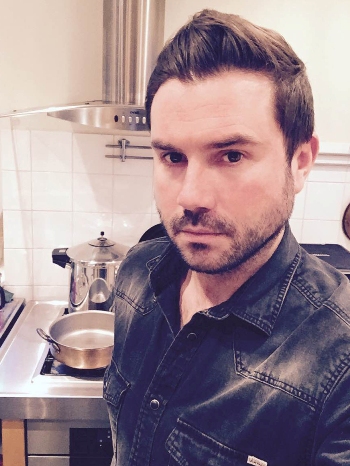 Blogger Spotlight with John Loydall, author of the blog Cook food. Eat food. John spoke to us about the mix of recipes that makes up his blog, adding video to his site and the five best practices every blogger should keep in mind for better outreach. 
Why should people read your blog? What makes it different? The site is a mix of old and new recipes. I try to resurrect older recipes and apply modern technique to them, making them achievable at home. I've also started adding videos to the site which I think really help show what the recipes are about and is a little different to other recipe sites out there.
How do you measure the success of your website? Aside from the obvious web stats, it's the comments and response I get on social platforms that are most interesting. Some recipes really get people talking.
What's your favourite blog and why? I always keep an eye on Cannelle Et Vanille– quite different to my site. The photography is stunning – very delicate but the recipes are brilliant.
What advice would you give to someone who wants to start a blog?Just start. Blogging platforms are essentially free to set up and easy to work with. If you're passionate about something just start writing about it and don't worry if it reads well or not – your enthusiasm will come across if you love your subject. Once you have a decent body of content you can start to consider the design of your site, SEO and other factors that will drive people to your site.
How do you work with marketers and PRs? Some reviews but I like to go a little deeper and really use products I've reviewed and work them into the content on my site. It benefits my site and the people I work with.
Who do you work with in brand marketing? PRs? SEOs? I work with marketing and also third-party marketing companies running online campaigns.
Can you list five best practices for blogger outreach? 
If you can form a meaningful and long-lasting partnership with a blogger, your brand will have an authentic presence on their blog/site.
Make sure the blog and brand work well together. I've been approached by companies promoting ready-cook meals which isn't really aligned with the "cooking from scratch" content on my site.
It really helps if anyone approaching a blogger has properly read their site and understands their style and approach.
Don't just read their blog but also see how their site is represented on other social media platforms.
Keep an eye on sites you intend to work with. Make sure the content is updated regularly and that the site feels current and in-line with what's happening elsewhere.
What has been your blogging highlight? The people I've met and the friends I've made. I'm regularly in contact with some of the people I've worked with and have formed great friendships. When I started the blog I never knew I'd be in contact with so many interesting people.
What will be big in your blogosphere in the coming months? Video. I've only just started adding video to my site but I'm really excited about using it to push my content. It's a new skill to learn but video content is immediate and easy to digest – I think it complements the existing blog posts well.
https://www.vuelio.com/uk/wp-content/uploads/2015/03/John-L.jpg
466
350
Priyanka Dayal and Julie Hermans
https://www.vuelio.com/uk/wp-content/uploads/2019/09/vuelio-logo.png
Priyanka Dayal and Julie Hermans
2015-04-01 11:01:36
2015-04-01 11:01:36
Blogger Spotlight: John Loydall, Cook food. Eat food.