Journalist Spotlight: Laura Barnes on the launch of IT Channel Expert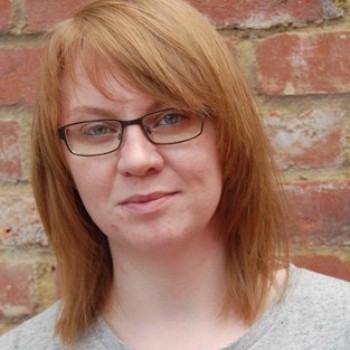 Laura Barnes, the deputy editor at PCR, and now editor at the recently launched sister publication, IT Channel Expert, speaks to Cision about the new website. She explains what it took to get the website up and running, the challenges faced and what makes IT Channel Expert differ from PCR and other IT and technology publications.
Can you tell us a bit about your latest venture, new website 'IT Channel Expert', and the idea behind it? 
IT Channel Expert has been set up as a sister publication to PCR, a magazine for the tech and IT trade. The idea is that we wanted to have a place where people in the industry could learn from, whether that's a services provider looking for advice on how to grow their business, or a tech reseller researching the pros and cons of selling cloud.
How did you go about getting the website up and running? 
We had a design team building the whole thing from scratch. Our digital team and the designers worked really hard to get everything just how we – the editorial team – wanted it, and we had a LOT of requests. It was a bit time consuming but definitely worth getting everything just right.
Who is the target audience? 
Mainly IT and tech resellers, as well as other businesses in the industry and IT managers.
What makes IT Channel Expert different from its sister publication, PCR, and other IT and technology publications?
While PCR does cover the reseller market, it focusses on news, interviews and features. IT Channel Expert acts as a dedicated portal for resources, such as white papers, reports and research, as well as opinions and advice from key figures in the industry. There are other publications out there that look at the reseller market, but we believe we have a much heavier focus on opinions and advice and really want to give the industry a voice.
How do you juggle your role as editor at IT Channel Expert with your role as deputy editor at PCR? 
Well, luckily we have a very good team on PCR! We recently expanded our editorial team, which has helped a lot. There's quite a bit of crossover between the two publications, so I can usually get the word out about both publications in one go.
IT Channel Expert is a digital resource. How does working on a solely digital platform differ from working on print media? 
It's a very different way of working. PCR also has PCR-online.biz so I'm used to working online. Being free of a monthly deadline has its pros and cons. On the plus side you have an unlimited amount of space to play around with and you can do everything yourself, editorial-wise. While you may not have a monthly deadline, everything is instant, so in a way you have a deadline every single day, which can be difficult if you have a day out of the office. Another plus for being online-only is that effectively, you could work from anywhere in the world.
What materials are you interested in receiving from PRs and marketers?
I would love to hear from companies (or people that represent companies) that produce white papers, reports and research that they would be interested in us hosting on the site. As well as this, anyone who has sound advice on issues surrounding our core categories: Hardware, Software, Business Management, Cloud, Networking, Market Data, Services and People Management.
What do you hope the future holds for IT Channel Expert? 
The plan is to work on growing and growing. Whether that means we'll eventually produce more types of content or host reseller-focused events, it should be an interesting journey.
Get in touch with Laura directly for any enquiries about IT Channel Expert at [email protected]
https://www.vuelio.com/uk/wp-content/uploads/2015/04/Laura-Barnes.jpg
350
350
Christina Pirilla
https://www.vuelio.com/uk/wp-content/uploads/2019/09/vuelio-logo.png
Christina Pirilla
2015-04-07 08:45:39
2015-04-07 08:45:39
Journalist Spotlight: Laura Barnes on the launch of IT Channel Expert