Blogger Spotlight: Katherine Tyrrell, Making A Mark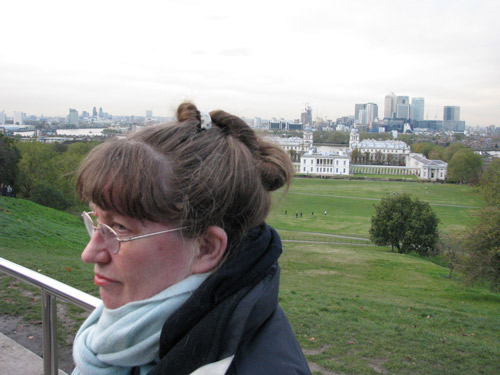 Authored by artist and writer Katherine Tyrrell, Making a Mark is one of the top art blogs with 10 million page views. Described as a go-to for punters and artists alike, this blog includes annual itineraries of major UK art exhibitions as well as in-depth news, analysis and spotlights on new talent. In this spotlight, Katherine chats to us about how she measures the success of her blog, how she likes to work with PRs, and how she uses social media to promote the content on her blog. 
Why should people read your blog? What makes it different? It's a top art blog for artists and art lovers: news about major art competitions and open exhibitions, techniques and tips for art and business and interviews with artists.
How do you measure the success of your website? It's still extremely popular after eleven years and well in excess of 10 million page views. Its strength lies in an archive which continues to remain relevant to artists. I'm now writing less than I used to and traffic has hardly changed.
What advice would you give to someone who wants to start a blog? Be persistent and very focused. Lots of blogs have a long slow take-off – but the angle of the incline of ever increasing visits and page views is helped greatly if you write about what interests a sizeable niche on a regular basis and also take an interest in what others are up. Also be unique as "me too" rarely works.
How do you work with marketers and PRs? I work professionally and have a very solid and long-standing relationship with a number of PR departments who know that blogs are valuable. I'm very precise about what I write about (I'm writing for people interested in art and not PR machines). I ignore people who can't be bothered to find out what my blog is about. I'm also not a free advertising machine as some seem to think I am.
How do you use social media to promote and share content? What are the challenges? The major challenge is the huge variety of social media platforms and channels. It's a big mistake to use a scattergun approach and automatic feeds – because that's what they look like and they get downgraded in profile terms. I find it more time effective to stay focused on a few which deliver (Facebook and Twitter). I never ever use automatic feeds for my three Facebook Pages – I always make it personal and that way posts stay high profile. Facebook is absolutely essential and replaces the feed readers which people used to use a lot to follow a lot of blogs. Plus I still use "Feedburner" which everybody has been saying will die imminently (for the last ten years – but it's still going and it's a very reliable service for a faithful following of email subscribers).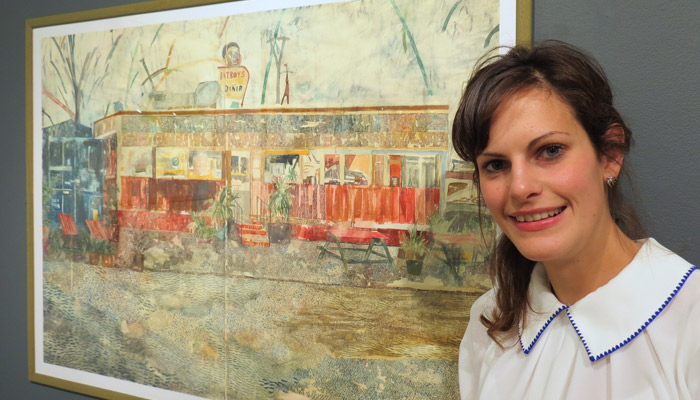 What can PRs do in working better with you? Look at what a blog is about and stop sending endless PR releases for topics I am never ever going to cover. I label the worst offenders as spam. Remember to send attractive images which help to tell a story in appropriate sizes and file types.
What has been your blogging highlight? Creating prizewinners and long-term fans – and being commissioned to write a book arising out of my activities online. I write "how to" posts for those wanting to enter major art competitions and in 2008 found out for the first time that I can change people's lives – because lots of artists only enter a competition after reading the "accessible" version on my blog and some of them win major prizes! Making a Mark regularly features these competition prizewinners and their paintings. Kathryn Maple has won the Sunday Times Watercolour Competition twice and is pictured inset with her painting which won in 2014.
I remain constantly amazed to go to events for competitions and open exhibitions and to find that lots of people – from across the world – know who I am and that they have been reading my blog for years.
What will be big in your blogosphere in the coming months? Mine is a perennial world, the same things are popular year after year – it's only the delivery process which changes. The key is to stay focused on the perennial content and to keep up with options for how it can be delivered.
https://www.vuelio.com/uk/wp-content/uploads/2017/02/KatherineTyrrell_MakingAMark.jpg
375
500
Merryn Williams
https://www.vuelio.com/uk/wp-content/uploads/2023/09/vuelio-logo-200px.png
Merryn Williams
2017-02-14 10:15:35
2017-02-14 10:23:49
Blogger Spotlight: Katherine Tyrrell, Making A Mark