Blogger Spotlight: Leanne Ross, A Cup of Lee
Leanne Ross is an award-winning consultant with a decade's experience of working in-house and in-agency, across public, private and voluntary sectors. She is also the author behind A Cup of Lee, a blog that covers current trends in digital PR. In this spotlight Leanne chats to us about why she thinks the age of "the blogger"will phase out, Snapchat influencers, why digital will drive trends in PR, why Brexit has further fuelled the need to fix the diversity issues within the industry and why she thinks product-based blogging will connive to rise for businesses.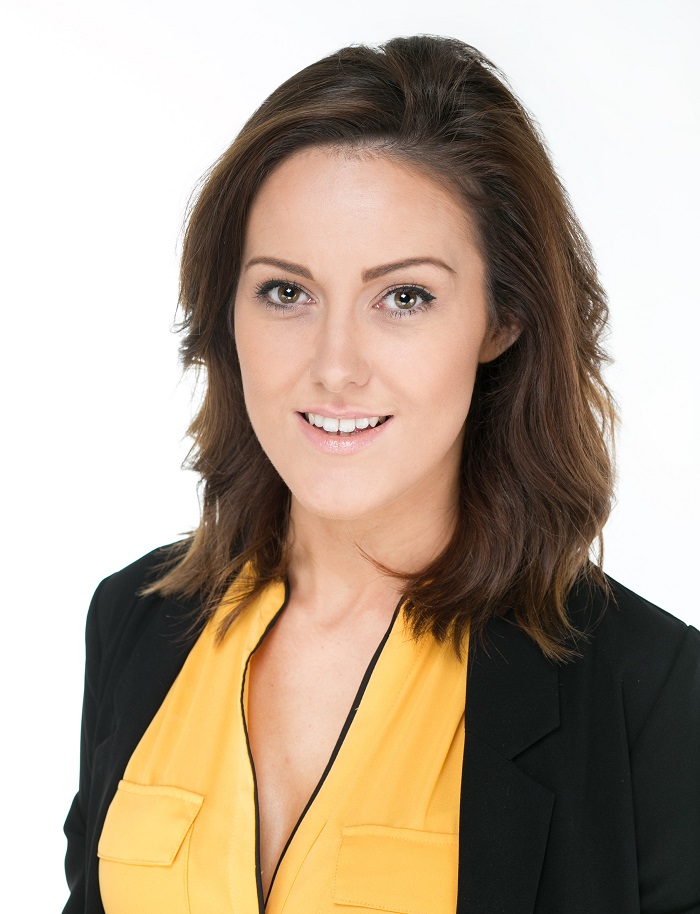 Can you tell us a little bit about yourself and what made you start writing your blog? I've been working in Comms and PR since I graduated with a MarComms degree in 2006. I've worked in-house, in-agency and most recently as a freelance consultant. I started A Cup Of Lee back in 2003 to both practice WordPress, which was increasingly being used as the CMS programme for many corporate websites, but also to create an online portfolio of writing and thoughts on my own industry. I'm also the mum of one small autistic boy (aged seven) and last year I married a New Zealand rugby player who found himself in my part of the UK – Northern Ireland. We are starting another blog now – my first family one – to chart our move to NZ called
Why should people read your blog? What makes it different? I think there's a great dearth of good blogs in our industry, which is surprising given the fact that we're often tasked professionally with engaging bloggers and gaining coverage in blogs, at least when you compare PR to Digital Marketing or eCommerce for example. I think it's always good to read more widely, and I'm pleased to see more students creating industry blogs to curb the old trend. I'd say my blog is different because I walk the line between industry blog and lifestyle blog – I cover events, products and guest interviews as well as giving my opinion and how-to advice on the industry which is more commonly what is covered. It has given me a real insight into what is expected of bloggers and the value of their technical and creative contribution to new media.
How do you measure the success of your blog? As with all bloggers I have to measure the metrics from the Domain Authority (which is still low because for a long time the blog wasn't self-hosted) to the social media following and email subscribers which are strong and directs regular readers with each post. But given my initial aims – career advancement portfolio – I also have to measure the opportunities that have come my way because of the blog like being head hunted or paid to be a trainer or guest speaker.
What has been your blogging highlight? I don't really have a blogging highlight as such, but each time a young person comes up to me at an event and asks for advice, or sends me a LinkedIn message or email to tell me that they follow the blog and would appreciate my help – I always take the time to write lengthy replies, because I think what an honour it is to influence a person like that, and how wonderful to be able to help them go on to do great things – which I know they can do because they're already seeking quality content and mentors and advice. Each of those is a highlight for me.
What do you think will be big in the blogsphere in the coming months? 
I think new media forms will grow and the age of "the blogger"will phase out, in the sense that not all bloggers need to actually write anymore. Some are Snapchat influencers, some are YouTube producers, and those who do write are finding their niche audiences in new places like LinkedIn articles or on Medium.
I'm also hoping that the trend for "listicles" and other click-bait is slowly making way for the new long-form quality content we're seeing more of. People want to learn and grow from the precious time they invest in consuming online media, and I hope that continues.
List best practices PRs need to follow for better blogger outreach? I believe honesty is the best practice. Modern bloggers can see through all this social media following and engagement for "relationship building"stuff. Simple, honest communication to explain transparently why you're contacting them, what you want for your client and more importantly what you will give them in return – that is now the key to ensure you gain their trust and don't waste their time. Bloggers are now well-versed in PR practices, you're fooling no-one. They don't all want paid, but you should approach it from a balanced benefit point of view. They should gain as much as your client does, in some way, shape or form.
As an industry media expert what big trends do you think we will see this year in PR and what impact do you see it having on the industry?
I believe all things digital will drive trends in PR. This doesn't just apply to the media we engage with or how we communicate. Even traditional PR functions such as crisis communications need to evolve to understand the technology around things like data breaches and privacy hacks, which are becoming more common for businesses big and small.
Other technical movements such as Ad-Blocking pose real opportunities to PR whereas the SEO experts are posing a threat; seeing the business benefits and implementing real bottom-line results across social media, search and online consumer behaviour, where many PR providers are still lagging behind or sticking to their silos.
You are the author of the bestselling PR book ''Talk is Cheap'' can you explain why you decided to write this book and what key messages you want people to take away from the book? 
I got a lot of industry flack for writing a book that appears on the surface to belittle an industry of people who believe themselves to be "professionals." The fact is, I'm an Accredited Practitioner, but in reality that doesn't stop any wannabe picking up a laptop and touting their wares as a PR Consultant. Years of that has resulted in a deep distrust of PR as a discipline in the world of small business, as well as a more general misunderstanding about what it is and more importantly; what its worth. I knew from conversations with clients that if you show them exactly what you're doing, how and why, rather than do it themselves they will most likely try it, appreciate it and then value the budget used to outsource it, while knowing the difference between a professional and an amateur when they do outsource it. That is why I wrote the book.
What do you think about the marketing behind the leave campaign and why it won over remain? As a history buff married to a cultural affairs follower, I don't personally believe one campaign was significantly better than the other. PR is good, but its not that good. It's arrogant in my opinion to put the result down to campaigns. We knew from the Scotland Referendum that it takes a lot of courage for people to take a risk into the unknown. From what I can see, as a Northern Irish citizen, the leave campaign won because years of disenchantment with politics and the upper ruling classes, coupled with a deep change in cultures across Europe and a rising tide of racism fuelled by fear of growing terrorism, all mixed together to make people angry and fearful enough to make the leap without a safety net.
How do you think Brexit will influence PR? I think, as I've said above, it has made the industry think long and hard about its ability to manipulate the masses; to effect change and behaviours. The kind of control it always claimed to have, particularly in areas of public affairs or political communications and societal campaigning.
PR has always understood the need for engagement and two-way conversation but I think Brexit has further fuelled the need to fix the diversity issues within the industry at a faster pace – before PR and its clients start to suffer from the same disenchanted disengagement that the Brexit campaigners fell foul of.
What will be big in your blogosphere in the coming months? I think B2B industry blogging has grown exponentially, and it has now become more difficult to gain an audience and stand apart. More businesses are using it as part of their generic communications and digital marketing and so we have basically flooded the internet with content. Even though much of it is quality, it will take something else to leverage more than basic benefits from it in future. So I think product-based blogging will connive to rise for businesses, with more people creating their own products to sell through blogs from webinars and eBooks to full online service delivery. Likewise, with B2C bloggers – the traditional bloggers – the trend for them is growing towards more professional business models, where they are now full media brands and leveraging the profitability of that with guest speaking opportunities, training roles and similar digital passive income products to those seen in B2B blogging.
https://www.vuelio.com/uk/wp-content/uploads/2016/08/Leanne-Ross-A-Cup-of-Lee-Spotlight-1.jpg
441
700
Jake O'Neill
https://www.vuelio.com/uk/wp-content/uploads/2023/09/vuelio-logo-200px.png
Jake O'Neill
2016-08-12 10:33:22
2016-11-08 10:36:39
Blogger Spotlight: Leanne Ross, A Cup of Lee