Blogger Spotlight: Linda Hobbis, Mother Distracted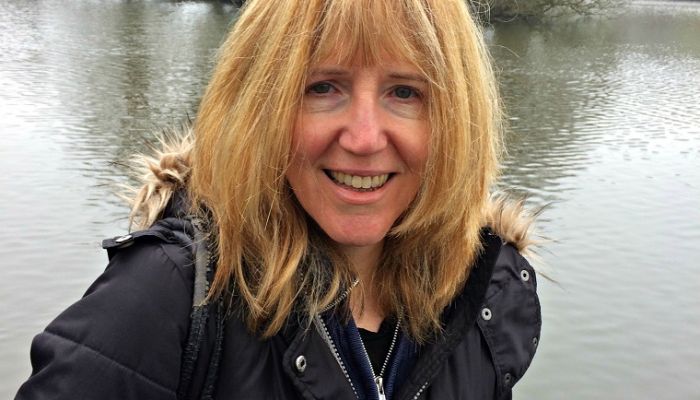 Following a decision to leave her job in legal services after having her children in 2007, Linda Hobbis is now a full-time blogger. Mother Distracted is a family-friendly blog which provides activity ideas for parents to try with their kids, whether it's cooking, baking, crafts, gift ideas, healthy snack ideas, or ideas for family outings. Linda also provides product reviews for kids and style round-ups for both adults and children. In this spotlight, Linda chats to us about why blogging is a creative outlet, why she loves engaging with her followers on social media, why blogs are the new magazines, and balancing sponsored posts with organic content. 
What inspired you to create your blog? I worked in legal services marketing for over 20 years and left to have my daughter Caitlin in 2007.  Ieuan followed less than 2 years later and instead of returning to work, I decided I wanted to be at home for the kids. I found that blogging gave me an ideal way of staying mentally engaged and a way of learning new skills that complemented what I used to do – in case I did decide to return to work.
I had my kids at 43 and 45 so I also wanted to share a little of that experience and to say that it is possible to have kids in later life.
What is the most challenging part of being a mummy blogger? Time management. Blogging can be an all-consuming pastime. There aren't enough hours in the day. You have to balance being there for your kids with being as professional as possible with your blogging.
I think you also have to draw a boundary around family life in the sense that there are some things that aren't shared. I want to protect my kids and spare them from sharing every small detail of their life – particularly if it will embarrass them as they get older!
How have you built up your audience? Social media is key.  You have to be an expert juggler and to get to know the quirks and foibles of each particular platform.  You have to show up every day and to engage with your followers.  I love chatting on Twitter in the evenings along with TV shows like Question Time or, lately, Broadchurch. You get to know a wide range of people with very varying opinions!
Since starting your blog, what are the major changes that you have seen in the industry? I started to blog on and off from around 2012 then went full time in 2015 and I think the biggest change has been in the sheer number of blogs in every niche.
Blogging is becoming a profession in its own right and I think it is only right that the passion, dedication and hard work bloggers put in is recognised.
Print as a medium seems to be in decline and I think blogs are becoming the new magazines. There is a lot of debate around the role of the influencer and whether paid promotion is a good or a bad thing in terms of the authenticity of a blog, but I think the reasons why people read blogs are changing.
Readers want stories, of course, but they also want practical, useable advice they can take away and if you can recommend products and services that will help them, I can't see any problem with that – as long as you are being as unbiased in your coverage.
What is the most rewarding part of being a mummy? The unconditional love your kids give you and, I suppose, the selfish thing that you're leaving a bit of you behind when you go. It's also a huge learning curve which shapes and develops you as an individual.
Is there any advice that you would like to share with any PRs or aspiring bloggers? 
I often hear "content is king" and that is true but I'd qualify it – "well promoted content is king".  No point being the next Seth Godin if nobody knows you exist.
You have to get to grips with social media and go out to your audience. "Build it and they will come" doesn't really work with blogging.
You also need to network with other bloggers and PRs.  Facebook is a great source of blogging groups and I've found many bloggers to be extremely generous with their time and advice. My other key piece of advice would be "if you don't know how to do it, just ask"!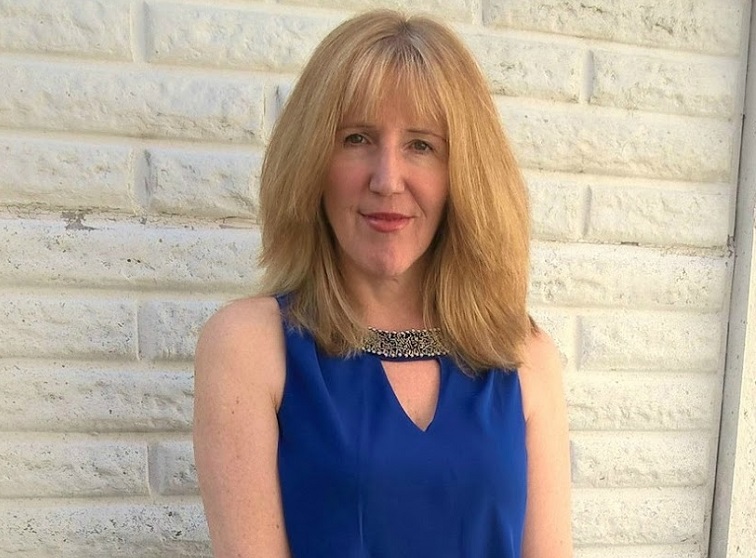 How do you prefer to be approached by PRs? How can they improve their strategy? It's a two-way street I think. I'm happy to be emailed but this year I want to be more proactive in pitching and sharing my ideas with brands and PRs. You probably have to have been blogging for a while to feel confident enough to do that and I think I'm there now.
I do think building long term relationships with PRs is incredibly important because it's all about building trust on both sides. If you're given an opportunity you have to be as professional as you can about it and, if the PR trusts that you'll deliver, then more opportunities are likely to come your way.
In terms of strategy, I think PRs need to research the top bloggers in each niche (for example using ranking scales like the Tots100) but also have an eye out for up-and-coming writers who offer something a bit different. Asking other bloggers for their recommendations might help with this.
Will you be working on any exciting projects or campaigns this year? I already have a couple of exciting projects on the go and I'm looking forward to see what 2017 has in store.  Health is a big area for me and I'm really enjoying developing my weekly problem page.
What has been your proudest blogging achievement so far? Creating a blog that I love and am happy with. We're always our own harshest critic, aren't we?  I am proud to be moving up the ranks with Tots100 too but equally, I love when I am able to give advice on problems whether health or relationship related and I receive thanks for that.
How do you maintain the balance between sponsored posts and organic content? I make sure I write my own regular content (for example my problem page) and ensure that any sponsored content fits with my readership and offers some value.
Sponsored content has to add value to both parties after all and if it is inappropriate for my readership and won't gain any traction on social media, then it's a poor investment for the brand – which I obviously wouldn't want.
I think it's also a good idea to be proactive with your sponsored content and if you think there's a better way to approach it, or there are things that should be included (or removed) tell the PR or brand. That's the true spirit of a collaboration.
https://www.vuelio.com/uk/wp-content/uploads/2017/03/Linda-Hobbis_Mother-Distracted.jpg
682
760
Holly Hodges
https://www.vuelio.com/uk/wp-content/uploads/2015/10/vuelio-logo-transparent.png
Holly Hodges
2017-03-23 10:13:15
2017-03-23 10:13:15
Blogger Spotlight: Linda Hobbis, Mother Distracted