Blogger Spotlight, Sarah Anguish, Boo Roo and Tigger Too
Boo Roo and Tigger Too was established by work-from-home mum Sarah, to document her journey through motherhood whilst also juggling parenting, work, being a wife and socialising. Sarah proves that it is possible to be a work from home mum as well as finding time to do other things. Boo Roo and Tigger Too is based on her three children, and provides a variety of reviews, giveaways, and even home décor ideas for families. In this spotlight Sarah, who appears on our top ten mummy blog ranking, chats to us about being a voice for working mums, how she likes to be approached by PRs and why she is excited about working with Disneyland Paris.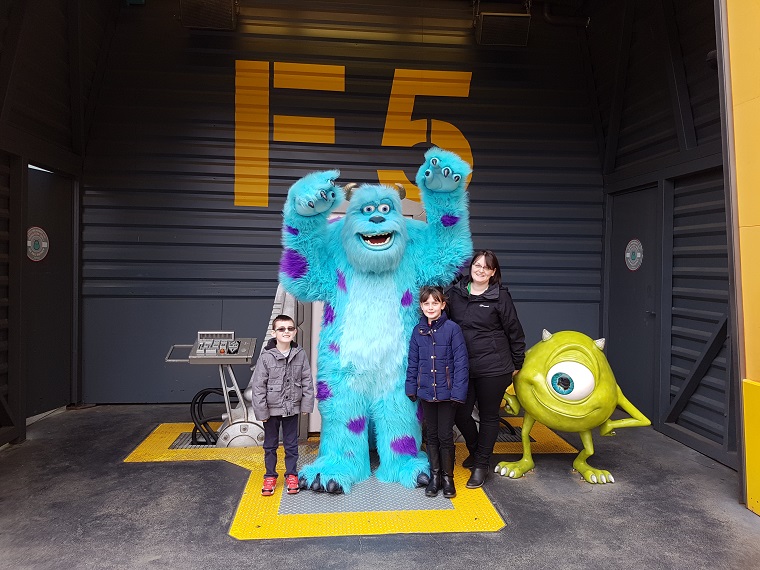 What inspired you to create your blog? I read many different blogs whilst I was on maternity leave with my son. They helped me get through the long nights and provided me with a source of information when I had not family close by. As I started to plan to return to work I noted that there weren't many blogs from working mums and I wanted to document what family life is like whilst working too.  The struggle with mum guilt, the juggling of childcare and missing out on milestones.
What is the most challenging part of being a mummy blogger? In life, we will naturally compare ourselves to others. Whether it be at a baby group where another baby is doing more than yours and you feel as though you have failed your baby. At the school gates, where there is always the mum who has everything together and you suddenly look down to notice that you have half a Weetabix crushed into your jeans.
Being a mummy blogger is just the same. There will always be others who you feel are doing better than you, getting more engagement, opportunities, have a better blog design etc. As hard as it is you have to try to focus on what you are doing, draw inspiration from others but at the end of the day your readers come to visit your blog for you.
How have you built up your audience? Consistency, when I first started I would leave gaps in my posting schedule and never really think about it. Then one day I realised that I looked forward to reading other blogs updates and hoped that there were readers out there who thought the same about my blog. So I started to post more frequently and over the years it has evolved to posting almost every day.
Since starting your blog, what are the major changes that you have seen in the industry? Whilst social media has always played its part in blogging, I do feel that nowadays it is just as important as running a blog. More and more readers will look for your content on Facebook, Twitter, Pinterest etc than ever before so making sure that you are promoting your content is important. With so many different social media platforms, I would advise to select a couple that you really enjoy being part of, ones that you will happily engage with and plough your efforts into those.
What is the most rewarding part of being a mummy? The everyday ordinary things, like the biggest smile from them as you collect them from the school gates. The way they snuggle up to you on the sofa when they are watching a movie. Or how they need one more kiss before bed. Grand gestures are wonderful but it's the knowing that you are needed everyday that matters most to me.
Is there any advice that you would like to share with any PRs or aspiring bloggers? Email communications – it is easy to type exactly what we want via email and press send. However, have you ever read back through an email and thought that someone is going to read that the other end. Would you have said the same thing to their face if you were in a meeting or via the telephone? Probably not, so give your response some thought before sending it.
From a bloggers perspective, if you have had an opportunity come through and it's not relevant to you or your blog, there is too much work involved in comparison to the payment/product or you have been turned down for an opportunity – Think before you reply.
Yes, you might want to reply ranting about how you don't have any babies and your youngest is ten years old but why not politely explain that unfortunately, this opportunity is not relevant to you and possibly suggest another blogger that you feel might be a good match for the campaign. Responding to the email rather than deleting, as well as, providing useful information will make you be remembered by that PR who may contact you again the future for other opportunities.
How do you prefer to be approached by PRs? How can they improve their strategy? The personal approach is always best, whether they have spotted something I have shared on social media or liked a recent blog post. It's nice to read an email when you can see that they are genuinely interested in collaborating with you rather than just another blogger they are emailing.
Top tips:
Try to locate the name of the blogger (not always an easy task, but much better than Dear Blogger).
Do your research, although I know that you will be working to a deadline those five minutes you take to read a few blog posts, view bloggers social media accounts will give you an insight into them and will make for a more genuine email conversation.
Take advice on board, your hands may be tied when it comes to budget/products etc, but if a blogger is explaining what work is involved in the campaign and that they are unable to complete it then don't reply back with either, please do this for me or I'll get sacked (I've had this one a few times) or can you not just published this as a gesture of goodwill (do you complete your job FOC?).
Will you be working on any exciting projects or campaigns this year? I'm in the middle of working with Disneyland Paris on their 25th anniversary year. We were lucky enough to go over to Disneyland Paris at the end of February as the family representing the UK as part of their press coverage. Over the coming months, I will be showcasing hints and tips for visiting Disneyland Paris, their hotels and why the magic never fades no matter how old you are.
What has been your proudest blogging achievement so far? I very much feel that every opportunity that I am asked to be part of is an achievement. It sounds cliche, however, even after almost six years, I am very grateful to the brands who have selected to work with me. Being allowed to offer my thoughts and opinions on campaigns and highlight my families fun and laughter with them.
How do you maintain the balance between sponsored posts and organic content? This is a difficult one, especially now that my blog is also my source of income after being made redundant last year. Personally, I feel that you can still engage your readers with sponsored content if the subject matter is in keeping with your blog and that it is providing useful information or tells a story from personal experience.
https://www.vuelio.com/uk/wp-content/uploads/2017/03/Sarah-Anguish_BooRooandTiggerToo.jpg
359
756
Holly Hodges
https://www.vuelio.com/uk/wp-content/uploads/2019/09/vuelio-logo.png
Holly Hodges
2017-03-23 14:00:56
2017-03-23 14:00:56
Blogger Spotlight, Sarah Anguish, Boo Roo and Tigger Too