Blogger Spotlight: Louise Baltruschat, Whimsical Wonderland Weddings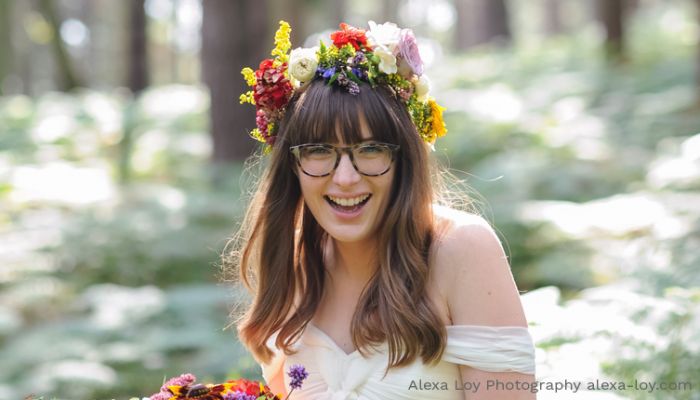 Louise Baltruschat is the Top 10 Wedding Blogger behind Whimsical Wonderland Weddings. Whimsical Wonderland Weddings provides beautiful photography promoting eye-catching features, accompanied by real life stories. We caught up with Louise to talk about what makes her blog successful, the latest wedding trends and working with brands.
How would you describe your blog?
Whimsical Wonderland Weddings is a welcoming, friendly and stylish space on the internet to assist in planning a day which represents each couple totally. Our ethos is all about focusing not on trends but on allowing a couple to express themselves through their wedding.
With a focus on real weddings in the UK, which are utterly gorgeous, we only feature the best photography the wedding industry has to offer and here in the UK we really are spoilt for choice with talented photographers. We also feature weekly international features and styled shoots for an array of ideas and destinations. We love to share planning advice and ideas too, with expert contributors for real life dilemmas and solutions.
We work with our valued sponsors to connect like minded couples and wedding suppliers through our advertising packages, which are made up of banners, our Supplier Love wedding directory and editorial features as well as our new social media advert options.
Why did you start your blog?
The blog began back in 2010 when I started planning my own wedding. It was a bit of a hobby, sharing my finds and making online connections. It gradually grew into me sharing other weddings and organically built a following over the years. We did cancel our 2010 wedding just six weeks before, due to severe anxiety I was suffering with, but kept the blog going. Don't worry though – we made it down the aisle in 2015.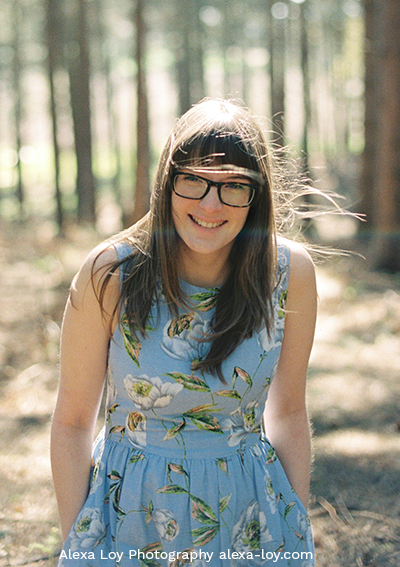 What makes your blog successful?
I think it's a combination of many factors. A real passion, addiction and drive to work on something I loved, without making any income. It's about evolving and developing consistently, for example the move from popularity on Twitter, onto Facebook, then Pinterest and now it's all about Instagram. Making connections and networking with others in your industry to support and inspire one another is vital. I also think there was a lot of luck with the timing of the start of the blog, there were not as many wedding blogs back in 2010 when I began. Above all it's about trying again and again, even when there are set backs and hard times. For example, I have two children and didn't have maternity leave when having my youngest, it was a big decision, but the blog wouldn't be where it is today without that level of commitment.
What's the biggest trend in weddings at the moment?
I think authenticity. It's not too much about the bells and whistles, details and décor. But the feel and atmosphere of a day. Couples are looking more and more at alternative options, which really sing their personality and story. That in itself really brings an authentic feel to a wedding. Not to mention incredible photography and film making to capture it all forever.
In terms of trends in style, greenery and floral backdrops have been huge. As have bohemian style dresses and natural touches. I think this will continue into 2018 too.
What's going to be the next big thing?
This is a toughie, you never really can predict where couples will go next. There have been copper and marble elements over this year too, which has filtered down from interior and fashion trends. So often it's worth looking at trends in other industries to see what will affect us.
I think couples, especially in the UK will increasingly be looking for outdoor ceremonies and humanist led ceremonies.
What was the best thing you've seen at a wedding?
Ohh I have seen so much over the past 7/8 years. I think it's just the little moments that really speak volumes. Making time to visit loved ones that can't be there on the day, that's such a touching and emotional thing to do. Emotional speeches that have everyone in tears. That feeling of joy captured as a couple exit a ceremony. It's those intangible moments that mean the most to couples and guests.
Weddings seem seasonal – how much does this affect your blog?
The busiest time for the blog is always at the beginning of the year. It's following swathes of festive proposals and it's that time where you say 'right let's get cracking with the planning'. Both in terms of couple's wedding planning and suppliers planning for the year ahead. I love it, there is such a buzz and there is so much excitement in the year ahead.
There are predominately summer wedding features on the blog due to the number of them taking place in the summer months. But we are definitely seeing more and more Spring weddings and the trend for Autumnal weddings really has increased in recent years.
How do you like to work with PRs?
I love hearing from PRs that are inviting us to super fun events and we subsequently share our outings over on Instagram stories. We also work with PRs that represent our sponsors to share all about their latest news.
What are the best collaborations you've worked on?
We have worked on so many wonderful collaborations. One of my most memorable was the campaign with Lomography back in 2012. It was such a great fit with our readers, both planning couples and photographers. It created such a great buzz.
What one thing should PRs know about you?
I'm really friendly and approachable but time efficient. WWW is made up of myself and my assistant Rachel, so we can't always reply to all of our emails sadly, but we always read them and follow up on those that work for the blog.
What other blogs do you read?
I read a lot of blogs, many wedding blogs and interior/lifestyle blogs. My favourite right now is Roses and Rolltops, as we too are our renovating our home – so love all the interior inspo.
Louise Baltruschat features on the Vuelio Media Database along with thousands of other bloggers, influencers and journalists.
https://www.vuelio.com/uk/wp-content/uploads/2017/09/Louise-Baltruschat-1.jpg
430
760
Holly Hodges
https://www.vuelio.com/uk/wp-content/uploads/2019/09/vuelio-logo.png
Holly Hodges
2017-09-13 14:18:00
2017-09-13 14:30:53
Blogger Spotlight: Louise Baltruschat, Whimsical Wonderland Weddings