Blogger Spotlight: Milly Youngman, Mini Adventures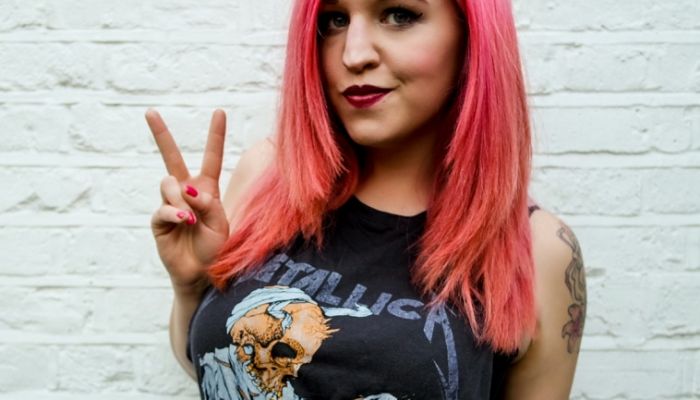 Originally from a small seaside town, Milly now lives in East London. Milly decided to create Mini Adventures because she wanted to inspire people to get out of their comfort zones and explore the city more. When she is not working as a marketing and social media exec in the travel industry, Milly is blogging about hotspots such as San Marino, having breakfast at Chi Kitchen, and climbing to the top of the o2. In this spotlight, Milly chats to us about why she loves living in London, how she got into blogging and reveals how she has built her audience.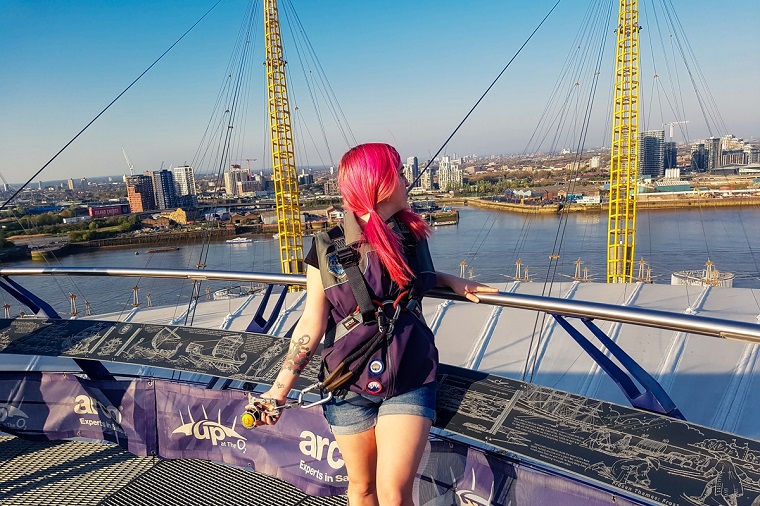 Could you start by telling us a bit about yourself and how you got into blogging? I've always been involved writing in some form – from my school newspaper to sharing my teenage thoughts on LiveJournal. So blogging is something that comes quite naturally to me, I guess! As for a bit about me outside of the blogging world, I love live music and festivals, hair dye and finding the best pizza in town.
Can you tell us about your blog, and what makes it different? The main topics I cover are London and travel, and I like to think I try and do it in a way that's accessible to others – I'm a big fan of trying to inspire people to get out there and do more, wherever they live. I like to showcase a bit more of an 'alternative' side of places alongside the 'must-sees', and particularly like festivals and street art. As well as lots of food and drink, obviously.
What do you most like about being a blogger? I absolutely love having a space to create and see that work in a place where people can engage with it. Also, I have to mention the people I've met through blogging – some have become incredibly good friends who I speak to on a daily basis.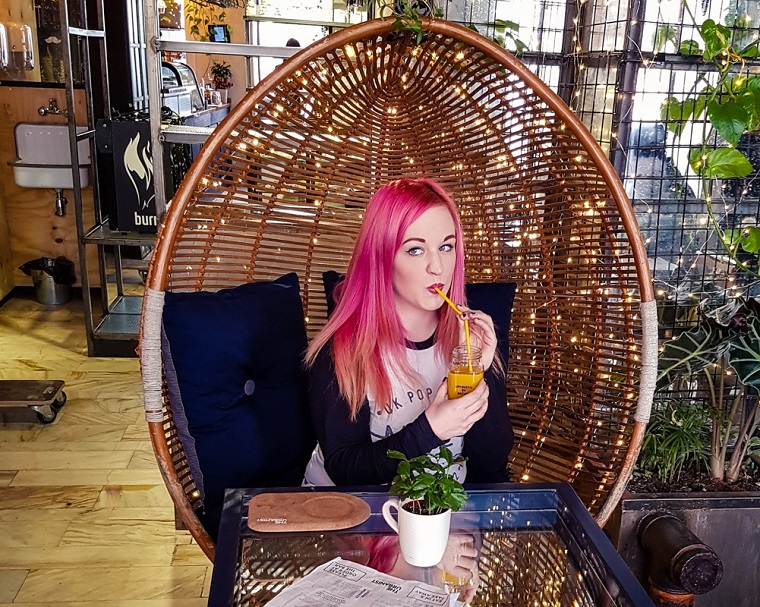 What is the biggest challenge about blogging? As well as blogging, I also work for an amazing travel company doing social media and content (which I love). I definitely think blogging alongside having a full-time job can be super tough, so the challenge is often finding the time to write, and also to keep up with reading other blogs and keeping up to date with social media!
When did you start to take an interest in London Lifestyle? I was already blogging when I moved to London, and immediately knew I wanted to do as much as possible and blog about it. With all the food, culture and things to do, it was a pretty easy thing for me to take an interest in!
What makes London special? London has a feeling about it that just gets me. When I was younger growing up by the seaside, I always imagined myself as an adult in the hustle and bustle of a big city, going to work on the tube every day (not quite as romantic as I'd made it out to be) and just being like the people I saw on TV. I love how you can walk around and feel part of something big, I love the small communities of the Londoners who've adopted me into their lives, and I really love the buzz in the air at 6pm on a sunny Friday evening.
Where do you find the inspiration for your blog posts? It's mostly from the things that I do – I like to think my posts combine recommendations with a diary, storytelling style. Sometimes I'll think of a great idea for a post and do things specifically for that content – but mostly, it's the other way round and the things I do inspire what I post.
How often do post content on your blog? I try to blog 3 times a week as a minimum – I find keeping myself to a vague schedule works best for both me and my readers. But if I miss a post, I won't beat myself up about it – everyone needs a break!
Do you follow any other blogs? Loads! I could write a list, but I'd be here all day. A few favourites who post about London lifestyle are Emma Inks, Being Erica, Little Miss Katy and Charlie Distracted.
Once you've got the followers how do you keep them? I honestly have no solid plan for this kinda thing – I'm usually winging it! I try to keep consistent with posting and social media, engage with people who comment and check out their blogs too. That's pretty much my 'strategy'!
Where do you see your blog in the next five years? Obviously growth is awesome and I'd love to get my blog out there as much as possible, but I'm not particularly hustling towards full time blogging at the moment. I just want to keep creating content, doing fun things and meeting people. If I can keep connecting with others, developing my creative skills and getting a few more of the amazing opportunities I've had through my blog, I think I'll be pretty happy!
https://www.vuelio.com/uk/wp-content/uploads/2017/05/Milly-Youngman-Mini-Adventures.jpg
477
758
Holly Hodges
https://www.vuelio.com/uk/wp-content/uploads/2019/09/vuelio-logo.png
Holly Hodges
2017-05-10 09:25:38
2017-05-10 09:28:09
Blogger Spotlight: Milly Youngman, Mini Adventures