Blogger Spotlight: Jasmine Stewart, Jasmine Talks Beauty
A self-proclaimed shopping addict, Jasmine uses her blog to share beauty tips and reviews of products ranging across a variety of budgets. Launched in 2014, Jasmine Talks Beauty is fast becoming a respected beauty blog, which features beautiful photography, in-depth content, and has a focus on skincare and cosmetics – from both luxury and affordable brands. In this spotlight, Jasmine, who features on our top ten beauty ranking talks to us about how she got into blogging, how PRs can improve their blogger outreach, and the rise of micro-influencers.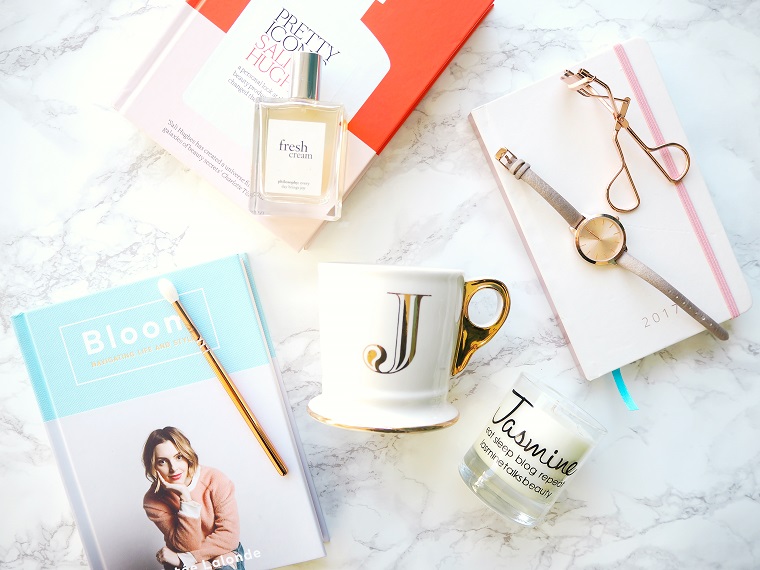 Why did you decide to start blogging? How did you find your niche? I wasn't that plugged into the world of beauty blogs and YouTube before I started blogging – I first stumbled across them when a product I used every day (until it was finished and then re-purchased!) was discontinued and I needed a replacement. I set about Googling alternatives and came across beauty blogs. One bored day, I decided to start my own! It took me a while to work out what I was about but I've always been focussed on beauty.
What do you personally think is the best advice to give someone who wants to start a blog or vlog? Just do it! It won't be perfect to begin with, it won't be an instant hit. But you can't let that stop you from putting it out there and you'll develop your style and grow as you go along. You don't need to buy a fancy camera or anything like that to start it off – all you need is your phone, and to me that's the beauty of it.
What has been your most successful blog post/article/video to date and what was it about? I believe in terms of views it was a review of an affordable eyeshadow palette from my early days – I actually updated the image on it as it wasn't exactly high-quality originally! It just goes to show how many people are on the lookout for bargains.
Since starting your blog, what has been the best beauty product or products that you have sampled? That's a real tricky one… But I'm going to have to say Nars Sheer Glow foundation. It's a complete game-changer and I even think to myself 'wow' when I go back to it after a little break.
What would be your dream brand to work with? I honestly feel like I've already worked with so many brands I could never have imagined! But out of those I haven't had any contact with yet then I'd have to say Too Faced (their eyeshadows are amazing!) or Becca (I love their blushers and highlighters).
What kinds of campaigns and projects do you prefer to work on? To me, it's always the approach of the brand that makes or breaks a product. I love it when you can tell they're passionate about the product and they're familiar with your blog so know it'll be a good fit for you. It's great to get creative and to be given a brief you can really go wild with!
Do you have a favourite beauty brand? It's really hard for me to choose because I really do like to take the best from each brand and talk about products at a wide range of price-points. At the moment I'm really obsessed with ColourPop, though! Their products are amazing and so affordable – I especially love their Ultra Satin Liquid Lipsticks and cream eyeshadows.
How do you like to work with PRs? And how can they improve their blogger outreach? I really like it when PRs are just upfront and honest and don't try to mislead you or sneak in anything after you've accepted a product. I like to have the freedom to integrate products into my content in a way that's authentic. I think outreach can be improved by actually directing emails to a smaller number of carefully-researched blogs instead of sending mass emails to a load of people that isn't relevant to them.
What has been your blogging highlight? It's hard to pinpoint an exact moment but it was probably when I reached my first 1000 followers on Bloglovin. Not just because it was an amazing milestone accomplishment but also because I'd just got myself a nice layout, a proper camera and had really started taking a lot more care and pride in what I was doing, so it felt like that was recognised!
What will be big in your blogosphere in the coming months? The phrase and idea of 'micro-influencers' (online influencers with 10k-100k in followers) is definitely gaining traction. I think a lot of us are getting tired of the lack of disclosure with some of the 'big' bloggers and if you have a slightly smaller amount of followers, you can really interact with them plus the brand gets an engaged, niche audience.
Aside from beauty, what other topics take your interest? I love reading and writing more lifestyle-based posts, especially if they're travel-related, as I love to discover new places to visit.
https://www.vuelio.com/uk/wp-content/uploads/2017/05/Jasmine-talks-beauty_VuelioSpotlight.jpg
460
759
Holly Hodges
https://www.vuelio.com/uk/wp-content/uploads/2019/09/vuelio-logo.png
Holly Hodges
2017-05-09 10:15:10
2017-05-09 10:15:10
Blogger Spotlight: Jasmine Stewart, Jasmine Talks Beauty