Blogger Spotlight: Nichola West, Globalmouse Travels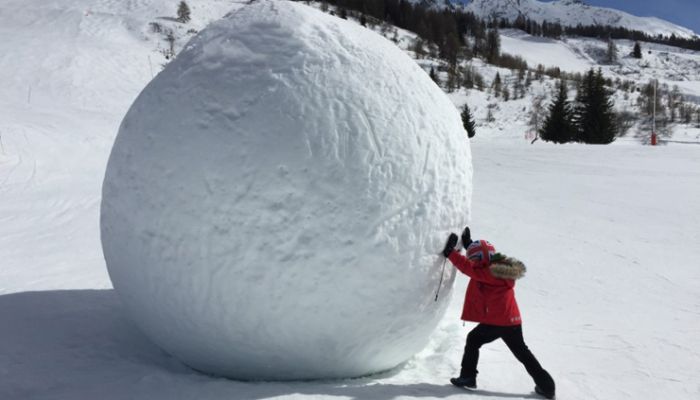 Globalmouse Travels has been ranked as number one in the Top 10 UK Family Travel Blogs. Authored by Nichola West, Globalmouse Travels covers the unusual parts of holidays, away from the tourist traps and clichés. Nichola speaks to us about off-the-beaten-track experiences, camping with Bedouin nomads in Oman and collaborating with PRs.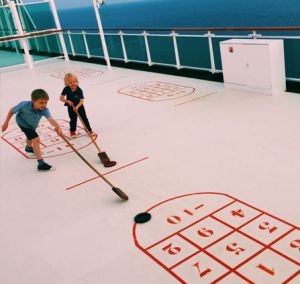 How would you describe your blog?
Globalmouse Travels is somewhere to get inspiration, tips and advice for family travel. We mix the essentials with off-the-beaten-track experiences and adventures that your family will never forget. For example, if you're travelling to Lapland we'll tell you where to try the best cloudberry pancakes alongside all the tips for packing, preparing and making the best out of your trip.
Or if you're heading to Florida and have exhausted the theme parks then Globalmouse Travels is the perfect guide to help you discover parks and experiences that you may never have heard of, such as a mermaid swimming show running since the 1960s. We travel across the globe from the Cook Islands to Cuba and from Moscow to Muscat to bring you the best family travel experiences around the world.
Why did you start your blog?
I started Globalmouse Travels to document our family adventures. I was working for the BBC at the time and really wanted somewhere more personal as a creative outlet and as we were crazy about travelling with our kids, and lots of friends were begging us to help them plan trips for them, I thought we should start creating something online for us and others.
What makes your blog stand out against other family travel blogs?
I feel like there are no limits to where we will travel and we push boundaries to go to places that others wouldn't necessarily consider whether that's camping with the Bedouin nomads in Oman, taking a night train through Russia or learning to cook Vietnamese food in Saigon – we will give it all a try.
We also feature activities and adventures closer to home from travelling around the Isle of Wight in a vintage VW campervan to sleeping in a 14th century castle which is now a YHA hostel in the Wye Valley. We try to show that whatever size your budget there are ways for your family to have an adventure.
What's the best place you've been as a family?
To date I think the best place we've travelled as a family was to Oman. We saw so much from the city hustle and bustle in Muscat through to camping overnight in the desert where the children tried camel milk and shared dates with the Bedouin nomads. We watched endangered Green Turtles lay their eggs on the beach and spent time at a traditional Omani beach resort and couldn't have been more welcomed. It was such a fun, diverse trip.
What's the worst place you've been as a family?
Agh, this is such a hard question as everywhere we go we try to make special and nowhere has been bad. If I'm pushed I think a trip to The Hague where it was so windy and stormy I really thought my three-year-old could blow away, ranks as an experience I wouldn't particularly like to repeat.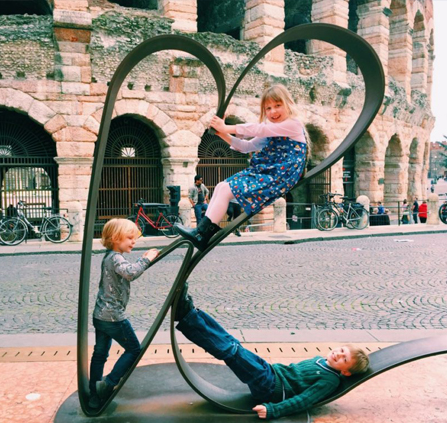 What makes the ideal family holiday?
For me an ideal family holiday is all about the welcome. You can be in a luxury five-star resort but if you don't feel welcome there with kids then it can be a really uncomfortable experience. This doesn't mean there has to be gifts and cookies at bedtime every trip (although the kids love this), it's about genuinely feeling that people are happy to have you there and as a family you can relax. There are other factors, for example the children would probably say a swimming pool, good kids' menu and their own bedroom. For us, if we can learn more about the culture and people of the country we're visiting then we all get something from the trip and it helps to satisfy our wanderlust…for a while!
Where haven't you been that you're desperate to get to?
There are a number of places. I really want to get to Newfoundland which I think sounds so remote and interesting, Costa Rica is high on the list, Sri Lanka with the kids (as we went as a couple years ago and loved it so really want to take them) and finally Cambodia.
How do you like to work with PRs?
I love working with PRs in a variety of ways. My favourite way is to build up a relationship with them so we are able to work together on projects and for this to be longer lasting than just one trip, with each of us helping to promote the other's work. I like the loyalty of working closely with a brand and helping to push their new promotions.
What is the one thing PRs should know about you?
PRs should know that as a family we throw ourselves in to everything we do and always try to deliver more than expected. Also, I am very open to a discussion about the work, if there's a message in particular they really want to get across then let me know.
What are your favourite blogs to read?
I love reading blogs, my favourites are Tigerlilly Quinn and in travel: Mummy Travels and Bemused Backpacker.
Globalmouse Travels features on the Vuelio Media Database along with thousands of other bloggers, influencers and journalists.
https://www.vuelio.com/uk/wp-content/uploads/2017/08/Globalmouse-Travels.jpg
423
760
Holly Hodges
https://www.vuelio.com/uk/wp-content/uploads/2023/09/vuelio-logo-200px.png
Holly Hodges
2017-08-02 10:42:04
2017-08-02 10:42:04
Blogger Spotlight: Nichola West, Globalmouse Travels