Blogger Spotlight: Carrie Bradley, Flying With A Baby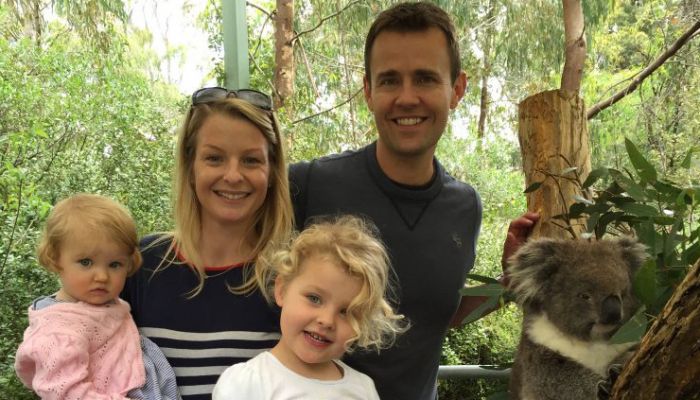 Flying With A Baby is a family travel blog from Carrie Bradley, providing practical advice, tips and travel inspiration for families of all ages. Flying With A Baby ranked in the Top 10 UK Family Travel Blogs, and here Carrie talks to us about her experience as ex cabin crew, a 24-hour flight with a poorly 11-month old and managing expectations with PRs.
Why did you start your blog?
I started my blog initially to help parents travel with babies. Despite being an ex flight attendant and helping hundreds of families over the years, I still had questions before we embarked on our first flight with a baby. I scoured the internet for hours and decided it would be a good idea to have all the information in one place – especially as parents don't have time to search relentlessly. It began to gain real momentum as a detailed resource for flying with young children. Naturally as my family and our experiences grew, my blog did too – and now incorporates all aspects of family travel from cruises and road trips to ski trips and local days out.
What makes your blog stand out against other family travel blogs?
I think mine is quite focused on useful advice, tips and practicalities. My background as ex cabin crew has really helped with flying and destination advice, plus having friends who are still in the industry helps. If I don't know the answer, I can usually find it out fairly quickly. For example, within the flying section of my blog, I cover airline reviews, the facilities they provide, details of airports that provide strollers or soft play area, an airline bassinet guide, how to order baby and child meals and so much more.
What's the best place you've been as a family?
Ooh good question. My favourite place we have travelled to is Cape Town, but my youngest hasn't been there yet! With all four of us, visiting family in Australia is always fun. I particularly enjoyed our stop in Kuala Lumpur where the girls enjoyed the local food and the view from the Petrona Towers. We are heading off to Krabi later in the year which will be a very relaxed, low key trip. My eldest has been to Bangkok but it is the first time to Krabi, Koh Jum and Koh Lanta for all of us.
What's the worst place you've been as a family?
A tricky question – I can't think of anywhere that has been bad. Perhaps the worst experience was a 24-hour flight with a poorly 11-month old with severe nappy rash and teething. That was pretty tough!
What makes the ideal family holiday?
For me the ideal family holiday has something for everyone. An opportunity for the grown-ups to relax and enjoy quality time with the girls. To be able to switch off from everyday concerns, enjoy lovely food and good weather. A bonus is if it is easy to find essentials at a local shop, and a very comfy bed!
Where haven't you been that you're desperate to get to?
I have a few places! I would love to take the girls to the Maldives as I haven't properly had a chance to explore the islands myself. I haven't been to Copenhagen yet, either. One day I hope to visit the Whit Sundays too. My husband is Australian, so hopefully that opportunity will arise.
How do you like to work with PRs?
I think knowing and managing expectations from both sides is key. Understanding the bigger picture for a campaign is useful for bloggers to know too, as it can help fine tune your part in a collaboration.
What is the one thing PRs should know about you?
I really want the client to be happy with the end result, so feedback is always appreciated!
What are your favourite blogs to read?
I enjoy reading Tin Box Traveller for UK inspiration. Claire is based in Devon, which is one of my favourite places in the UK. I also enjoy the travel inspiration from One Tiny Leap. Maria's photos are simply stunning! She has just come back from Laos and has some wonderful shots of the people, temples and scenery. Cathy from mummytravels is also full of inspiration. She is currently in Cambodia showing how easy it is to get around even with a little one. Mini Travellers' Karen's trip to Rwanda and experiencing gorilla trekking was riveting to read and view. Lastly, Lisa from Travel Loving Family has children a similar age to mine, so I love seeing what they enjoyed.
Flying With A Baby features on the Vuelio Media Database along with thousands of other bloggers, influencers and journalists.
https://www.vuelio.com/uk/wp-content/uploads/2017/08/Flying-With-A-Baby.jpg
423
760
Holly Hodges
https://www.vuelio.com/uk/wp-content/uploads/2023/09/vuelio-logo-200px.png
Holly Hodges
2017-08-02 12:33:49
2017-08-02 12:33:49
Blogger Spotlight: Carrie Bradley, Flying With A Baby