Blogger Spotlight: Paul Hadley, Motor Verso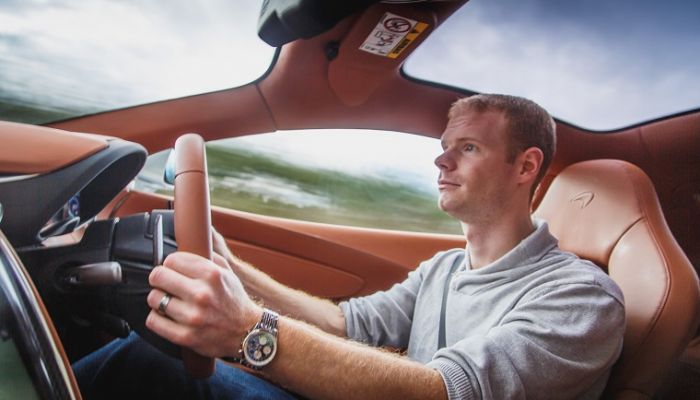 Motor Verso is a Birmingham-based independent motoring site which caters to the most devoted of car-enthusiasts. Written by a team of motoring journalists who pick out the most interesting motoring news, projects and reviews to keep their community of fans engaged, and armed with their own in-house photographer, Motor Verso is a creative hub which assembles and presents a collection of motoring content from across the world. In this spotlight, Paul, who recently appeared on our automotive blog ranking chats to us about how he got into blogging, how he has built a relationship with his audience and why he doesn't feel pressured to stay on top of trends.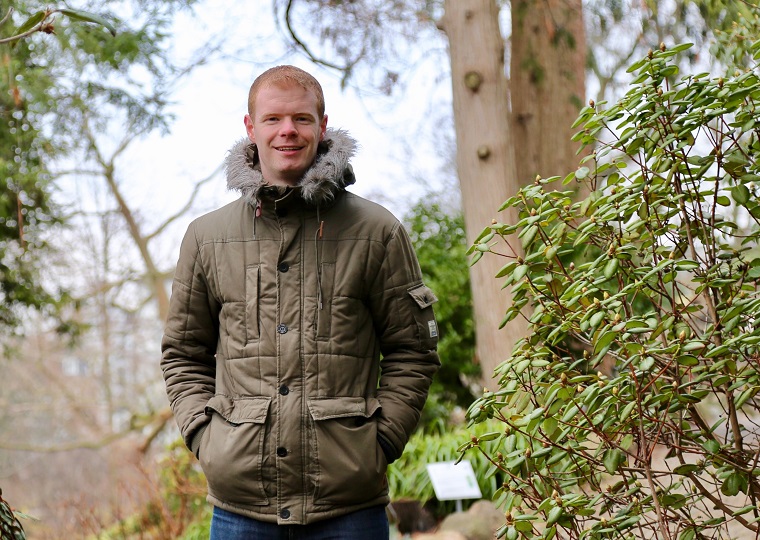 How did you get into blogging? I first got into writing about cars back in 2013. I had a background in technology, but a passion for cars. Putting the two together allowed me to create a platform on the internet and start a discussion around something I could talk about all day without tiring. I hoped the blogging could open a lot of doors for me in the motoring world. Little did I know some of the experiences I was going to enjoy on this journey.
How would you describe the content on your blog? The content published by Motor Verso is typically motoring news and reviews. Our approach is to create content as graphical as possible and focus on explaining the story of cars with pictures to capture your eye and pull you into our story. With each car we feature, we typically put at least 10 hours into the photoshoot production. We are always trying to push the content to the next level.
Do you think that motoring bloggers have a big impact on their audiences' decision making when considering buying a new car? And if so, why? Without doubt, motoring bloggers and journalists have great impacts in the modern buyer purchasing a new car. Talking specifically about facts, we can see the long tail organic search queries that people use in Google before clicking our car reviews. We can tell that people are doing research on the exact make, model and trim level of the car they desire. But the feedback we have from our readers also confirms that they are interested to hear our opinion before going and making an expensive purchase.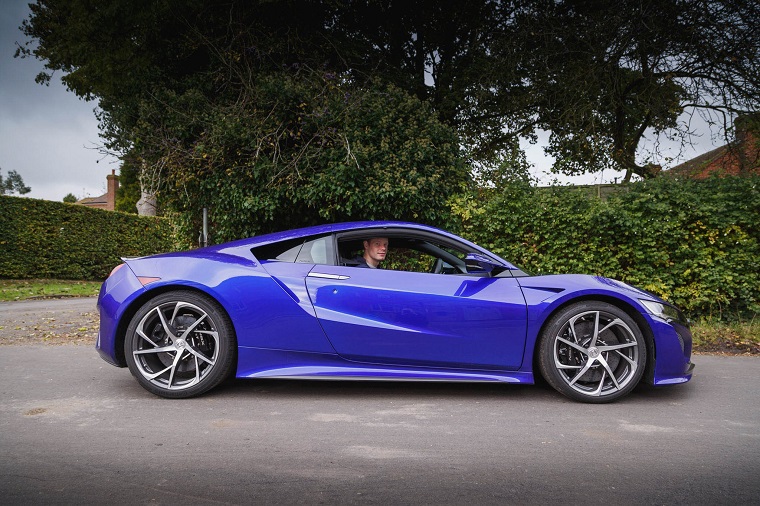 Are there any shows that you're looking forward to this year? Every year, the calendar is packed with motoring events. And as hard as we try, we can't attend them all. Some of the best events of the year include the Goodwood Festival of Speed, AutoSport International and Top Marques Monaco Supercar Show.
Aside from motoring, what else are you interested in? I have an interest in technology, which, as you can imagine, is tightly bound with cars nowadays. But this also includes consumer – technology computers, cameras, gadgets. But I also have a great desire to do practical work and I am often repairing, building and creating things.
If you could own any car in the world, what would it be? And why? This is the big question for a motoring journalist. I'm lucky enough to test lots of cars that I would never be able to afford. But the one car at the moment that's really captured my attention is the Tesla Model S P90D. I love this car for a few reasons. First of all, the incredible ever-expanding technology that is inside this car is phenomenal. Second, I love the level of innovation that the company have built up in such a short period of time. And thirdly, it will do 0-60mph in 2.8 seconds and will leave a Lamborghini or Ferrari in your dust from the traffic lights.
How did you build up a relationship with your audience? It took me a great amount of time to build a relationship with my audience. For a long time, I was convinced I was just creating content that was never getting read. But over time, I saw the traffic build and the comments and emails started to roll in. I can say I never made a conscious decision around building a relationship with an audience. But it has actually been the process of me just being honest and writing my thoughts publicly and I think people always respect honesty.
What is the most challenging part of being a motoring blogger? The motoring industry, as anyone can tell, is a vast market with lots of technologies, production methods, regulation and facts and figures to keep up to date with. However as much as I read up, there is always something new to follow up on. But this isn't a bad thing, it's progression and I will continue keeping up to speed. It is part of the job.
Do you feel pressured to stay on top of trends? I certainly don't feel pressured to stay on top of trends, but I am certainly keen to learn and make sure that the team and I have all the knowledge we need to succeed in the motoring content creation space.
What have been your favourite PR and affiliate campaigns that you have worked on? And why? We have created content for many different companies and this has provided some unforgettable experiences, but one of the most tactical was working with Alfa Romeo on their #FindYourPassion campaign. My passion is driving and we were provided an Alfa Romeo Giulietta Sprint Speciale to drive some of the greatest roads in the UK. I took our lead photographer, Ross Jukes, and headed to Black Mountain Pass in Wales where we spent 2 days creating amazing photography around the passion of driving. Take a look at the content created here. It provided an in-depth story about the passion behind driving an Alfa Romeo and was shared with over 2 million people online via social media.
What advice would you give to PRs who would like to work with you? We would encourage all PRs or advertisers to come and talk to us about what they are looking to achieve. We are open to new ideas and we love creating content with the main focus on authenticity with our audience in mind.
Will you be working on any exciting projects this year? The motoring industry is filled with new car releases. We aim to be creating content around as many new cars as we can fit, in various sectors from hot hatches to supercars. We also plan to increase our following online with a focus on mobile first content.
https://www.vuelio.com/uk/wp-content/uploads/2017/04/Paul-Hadley-Motorverso_Vuelio-1.jpg
506
760
Merryn Williams
https://www.vuelio.com/uk/wp-content/uploads/2019/09/vuelio-logo.png
Merryn Williams
2017-04-04 10:07:52
2017-04-06 10:28:53
Blogger Spotlight: Paul Hadley, Motor Verso