Blogger Spotlight: Rachel Miller, All Things IC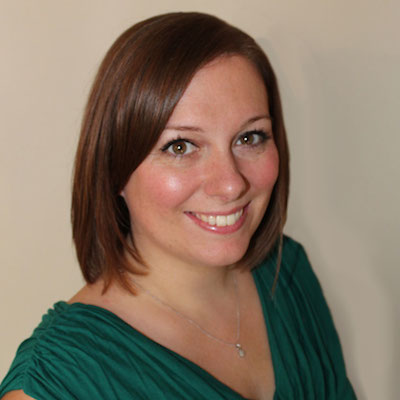 Rachel Miller is an award-winning blogger and the founder of All Things IC which offers fascinating insights into internal communication. In this spotlight, Rachel talks to us about why her blog is the best place for those who are interested in organisational communication, why transparent communication with PRs is vital, and why live-streaming might be the future of blogging.
Can you tell us a little bit about yourself and what made you start writing your blog? I'm the Founder of All Things IC communication consultancy and have the pleasure of working with organisations and communicators to help them achieve communication excellence. I created my blog in 2009 while studying for a post-graduate diploma in Internal Communication Management at Kingston University. I was researching the role of social media for internal communication. I began to blog and share stories, research and ideas to draw people who were also interested in this topic together. Seven years on, the ethos of sharing my thinking and inviting others has remained. I've published 830 articles and featured more than 100 professional communicators. It was originally called Life through a 2.0 lens, then became Diary of an internal communicator, and is now All Things IC.
What's new on your blog? I've just launched All Things IC Masterclasses. They're one-day training courses for professional communicators and I'm excited to bring them to life.
Why should people read your blog? What makes it different? If you're curious about organisational communication and want to know how to excel in this field, it's the place for you. It's packed with articles full of tips, advice, and news to help you do your job. Feedback from readers reveals my blog has helped them develop personally and professionally. This is at the core of my consultancy as the All Things IC blog is now my shop window.
I think what makes it different from other blogs is the choices I make regarding the content. I regularly seek feedback and thoughts from my network. I don't have advertising, and adhere to my disclosure policy because I value my readers.
How do you measure the success of your website? I love hearing from readers. It never ceases to amaze me how many communicators I meet who say "I've changed the way I work because of something I read on your blog" or "I feel like I know you because I've read your thoughts throughout my career." Knowing you've written something that has helped someone work smarter, find a new role or solve a problem is my measure of success.
How do you use social media to promote/share content? What are the challenges? I use various social media to share and promote content. Twitter generates the most conversations, LinkedIn produces comments from people outside my network and the visual content via Pinterest reaches new people. I blog first and foremost for me, so often the challenge is remembering to share it!
What do you feel about sponsorship disclosure? Transparency and credibility are critical. Bloggers and PRs need to work hard to ensure relationships are developed in the right way. This means transparent communication, outlining expectations and taking the time to get the basics right.
Bloggers should create and adhere to disclosure policies
List three best practices PRs need to follow for better blogger outreach?
Do your homework – get names and titles right.
Tell bloggers exactly what you like about something they've written/their site.
Be clear and manage expectations.
What trends do you think will have a big impact on the PR and comms industry this year? I'm interested to see the impact video is having and the reappearance of shorter films. Now live-streaming has appeared on the scene, I think we're going to see it constantly evolving as brands and bloggers experiment.
What will be big in your blogosphere in the coming months? I've got a number of ideas and guest writers up my sleeve for All Things IC. I'm expanding the business and looking forward to bringing professional communicators together face-to-face through my new Masterclasses.
https://www.vuelio.com/uk/wp-content/uploads/2016/04/RachelMiller.jpg
400
400
Jake O'Neill
https://www.vuelio.com/uk/wp-content/uploads/2019/09/vuelio-logo.png
Jake O'Neill
2016-05-03 12:53:35
2016-05-03 13:18:35
Blogger Spotlight: Rachel Miller, All Things IC