Blogging: what price freedom of speech?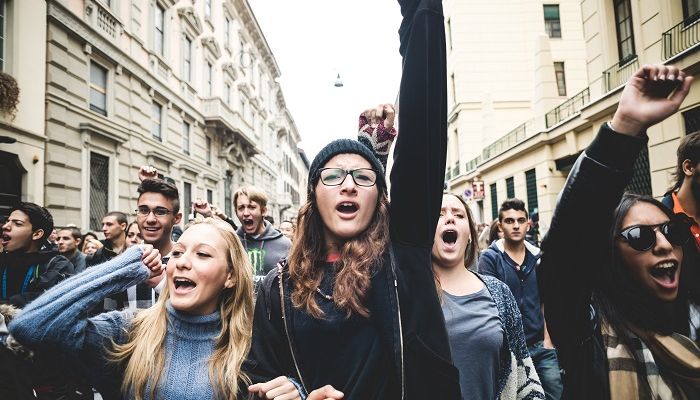 Think of the word "blogger" and all sorts of images will come to mind. Travel blogger, food blogger, technology blogger, celebrity blogger – blogging certainly sounds like a lot of fun.
For many, blogging is an extension of their lifestyle. It's a platform to share their passions and build a community of like-minded readers. But blogging has a more serious side.
For some, particularly in parts of the world where freedom of expression isn't guaranteed, the blog is the only available outlet to express and share the writer's beliefs, helping them navigate around strict governmental controls or religious laws. In some countries blogging can be a very dangerous job.
In the last two years, at least eight bloggers have been murdered in Bangladesh. Their blogs which covered topics like atheism and LBGT rights singled them out as targets in the conservative country.
And it's not just mob law that's impacting on blogging freedoms. Last year, in Saudi Arabia a blogger was sentenced to 10-years in prison and 1,000 lashes for a series of posts on his "liberal" blog attacking religious clerics affiliated with the ruling family.
These attacks and prosecutions are just the tip of the iceberg, as journalists and bloggers continue to put themselves in harm's way for their readers' benefit.  In 2015, 72 professional journalists died in the line of duty. Not all of these journalists died in war zones with deaths occurring in stable democracies like France (Charlie Hebdo), the United States, Turkey, Brazil and India. 2016 is shaping up in similar bloody fashion with 10 reported accredited journalist deaths.
It is the role of journalists and (increasingly) bloggers to hold governments and democracies to account at a local, national or international level. Solid journalism enables us to enjoy freedoms that are not always a given in some countries. Every time a journalist or blogger is censored, arrested or killed we all potentially lose out.
It is a privilege to live in a society where lifestyle and entertainment blogs sit comfortably alongside political, satirical, theological and mainstream news publications. While you might not agree with everything a journalist or blogger writes, the freedom they have to write must be upheld and protected.
Is blogging a barometer of freedom? Yes – and it still comes at a price.
https://www.vuelio.com/uk/wp-content/uploads/2016/04/Protests.jpg
467
700
Jake O'Neill
https://www.vuelio.com/uk/wp-content/uploads/2019/09/vuelio-logo.png
Jake O'Neill
2016-05-03 10:01:03
2016-05-03 10:01:03
Blogging: what price freedom of speech?