Blogger Spotlight: Ruth Holroyd, What Allergy?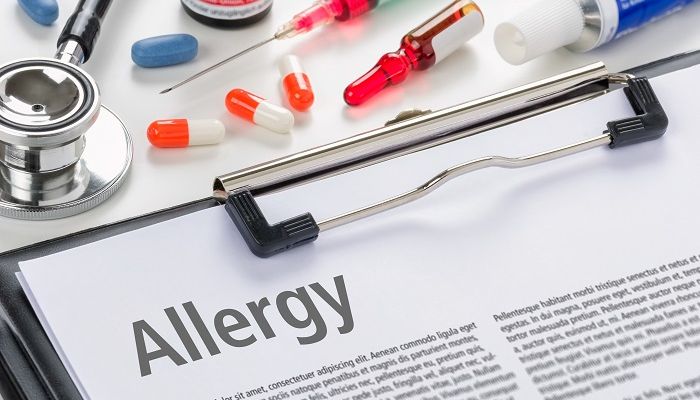 Founded by Ruth Holroyd in 2009 What Allergy? is an award-winning blog that is one of the leaders in its genre. Regularly receiving hundreds of comments a day What Allergy? has a devoted following. The blog is constantly updated with articles, blogs, opinion pieces, advice and tips for coping with allergies and the challenges that come with it. In this spotlight, Ruth Holroyd who recently featured on our top ten health blog ranking chats to us about what it's like receiving 100,000 hits a month, why meetups and focus groups are a great way of engaging bloggers, the challenges of maintaining a social media presence and why she has started vlogging.  
Why should people read your blog? What makes it different? Whatallergy.com is for anyone with allergies, eczema or asthma trying to cope with the general day to day struggles, fears and frustrations of a life-limiting or potential threatening condition. It's packed with positive articles, product reviews and hints and tips, as well as the odd rant. There are lots of blogs out there about recipes and from allergy mums which I love, but this is a bit different. This is written by an adult with allergies and eczema. Hopefully sharing ideas, things that have helped and bringing some light and positivity.
I am also a regular judge for the FreeFrom SkinCare, Food and Eating out Awards so I get to discover amazing products and places which I also share on my blog.
How do you measure the success of your website? Really I just want people to read it. Getting comments is the best thing and some blogs have got hundreds. I do get sometimes over 100,000+ hits a month which is pretty insane and it always interests me which blogs get the most interest. It's not always what I expect. For instance, cold sores, nickel allergy, cucumber allergy and constipation and bowel massage! The stuff I labour over and think will be amazing often isn't! But life is like that. Full of surprises.
I do make a bit of money through affiliate links which I would like to make more of but for me, it's a hobby mostly and I just want to help others not to feel so lonely. To hear someone has the same issues as you can really help – even if you are still in the same place, the same situation, and struggling. You are never the only one!
What advice would you give to someone who wants to start a blog? You need to find something that you really care about. Blogging is hard work. I've been doing it now for over 5 years and still have loads of ideas but it can be difficult to keep up that passion and fuel the desire to keep sharing. I would suggest anyone thinking of blogging should start to follow some blogs. Think about which ones really help and inspire them and start to write down your ideas. Make a plan and think about how much time you have to devote to it. Why are you doing it? Be clear at the start what your aim is but most of all, it's fun. It's a great way to meet others and I've met some amazing people and learnt so much.  Also, check out Twitter as there are loads of blogger groups on there both mainstream and niche. Go for it!
How do you work with marketers and PRs? I do get approached quite a lot and I'll be honest, I have stopped doing very much with marketers and PRs. I have in the past but have found often they want you to promote stuff for free. There might be a small fee but for the work involved, I prefer to write my own stuff or host guest bloggers. I do get sent free stuff but that can also be hard work as you then feel duty bound to review something you may or may not have enjoyed. I don't like writing negative pieces so it's a difficult position to be in. Be very discerning about who you work for. Make sure it's core to your message and that you trust the company and most of all, maintain editorial control and never print anything you don't love and believe in.
How do you use social media to promote and share content? What are the challenges? I have been a bit lax lately due to the day job taking over my writing brain but I think social media is the thing that helps spread your message. I use Twitter, Pinterest and Facebook. Twitter is probably the most successful. It can also be draining maintaining a social presence. I use buffer to schedule posts and share other stuff that I admire and would like to promote.
What can PRs do in working better with you? I think doing a bit of research before getting in contact is essential. If it's not about allergies, eczema or asthma, it's not going to be of interest to me or my readers. I also think there needs to be some incentive. Sometimes I am happy to share stuff for free and work with PRs if I really love a product but PRs should not expect this. Blogger meetups and focus groups can be a really great way of engaging with bloggers as we get some networking and they get really understand what makes us lose sleep at night and what their products really need to address.
What has been your blogging highlight? There have been so many. Being voted in the Top health blogs and allergy blogs was one of them! I honestly thought it was a hoax at first and deleted the email. It wasn't until someone tweeted me that I thought, wow was that real? My blog has also been featured in the Daily Mail Health magazine and it has also given me a few opportunities to speak on the radio and on TV which is very daunting but great fun and helps to spread awareness about allergies. So I guess the highlight is the opportunities it's given me to speak out. I have spoken at industry events like the FDIN, BSACI and The Allergy Show and also worked at EEACI  as well as lobbying at the Houses of Parliament.
What will be big in your blogosphere in the coming months? I think vlogging is the next big thing. I've done a few 30 second vlogs and want to build on my skills in that area. People are so time poor these days that it's a real opportunity to offer quick sound bites about something and extend your reach on the social media networks. So anyone considering blogging needs to consider how they would feel about getting in front of a camera.
https://www.vuelio.com/uk/wp-content/uploads/2016/07/Ruth-Holroyd-Spotlight-Cover.jpg
463
700
Holly Hodges
https://www.vuelio.com/uk/wp-content/uploads/2019/09/vuelio-logo.png
Holly Hodges
2016-08-01 12:59:57
2016-08-01 13:19:26
Blogger Spotlight: Ruth Holroyd, What Allergy?