Blogger Spotlight: Steph Canham, Priceless Life of Mine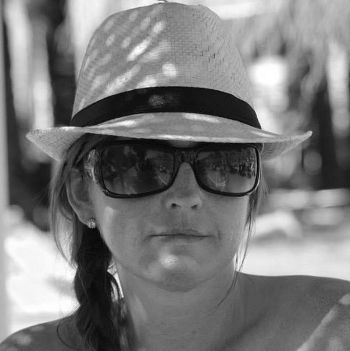 Blogger Spotlight with Steph Canham, author of the lifestyle blog, Priceless Life of Mine. Steph spoke to us about what it takes to start a blog, establishing new relationships with PRs and the best practices marketers and bloggers need to follow for better outreach. 
Why should people read your blog? What makes it different? The overall theme of my blog is lifestyle. I like to 'mix it up' with posts on my daily adventures, beauty and fashion. I lead a fairly busy life. I work, a bit, I socialise, a lot, and then blogging, which I have become addicted to takes up most of my spare time. My husband gets a look in every now and then!! I like to think I come across as a genuine person and someone my readers can really relate to, and of course connect with and I am always real and honest. What makes my blog different? Well, I'm a slightly older blogger and my teenage daughter, who has already made a couple of appearances on the blog,  will be posts in the future to show that style for the young and the 'slightly' older can blend beautifully together!
How do you measure the success of your website? To me, success is measured by the engagement of my readers, the lovely comments and support they give me. The fact that I have readers who comment frequently is a big deal for me! I try not to get too hung up on statistics, although I do peek occasionally!
What's your favourite blog and why? I have so many favourites at the moment. I enjoy The Londoner, as Rosie throws in such a good mix of lifestyle, fashion and recipes, but I have to say, top of my list at the moment has to be Forever Amber. I love her writing style. She adds so much wit and humour into each and every post and it actually makes me laugh!
What advice would you give to someone who wants to start a blog? I would say to anyone that's thinking of starting a blog to make sure you're doing it for the right reasons. Don't start because you think you'll earn great money from it or constantly get freebies sent to you, to me, if that happens it's an added bonus. Be aware from the off that starting a blog and maintaining it is hard work and takes a lot of effort. It can be extremely frustrating but so worthwhile and fulfilling! Lastly, blog about a topic you are passionate about as that will always shine through.
How do you work with marketers and PRs? To be honest, I have been concentrating on getting my blog to where I want it to be, rather than reaching out or responding to PR emails straight away. I wanted to get my priorities right. However, I am now in a position where I would like to start working with brands and doing product reviews. I would love the opportunity to build relationships with PR's/brands, but I also know this takes time and effort and is a two-way thing!  At the moment I am mostly contacted via email and will only be happy to consider working with someone if it fits with my content and my readers will enjoy. Some people say not to reach out and email PR's directly but to wait for them to come to you. I'm not one of those people. Let's face it, PR's are very busy people and how can they possibly contact all the bloggers? I will be introducing myself and my blog and hope to establish new and longstanding relationships.
Can you list five best practices for blogger outreach?
For the PR:
~Please understand that not all bloggers are the same and treat us as
individuals. One size doesn't fit all!!
~Please take the time to look around my blog, I'd like you to know at least
a little about me and my blog so we can build a great relationship.
~Please don't refer to me as 'Dear blogger'. If you've really read a bit of
my blog you should at least know my name.
~Why not reach out to the smaller bloggers out there. We all have to start
somewhere. It's not just about      the big guns, we too have followers who
will probably like what you have to offer and they also have
friends/followers!
~A Thank you makes us feel like it's a job well done!
For the blogger:
~ALWAYS take the time to reply to comments and emails. Communication is key.
~Comment on other blogs.
~Use all social media platforms to promote and interact.
~Engage in Twitter chats (one is on most evenings) and build online
friendships.
~Attend blogger events and meet bloggers just like yourself.
What has been your blogging highlight? My blogging highlight was recently reaching my 1st blog birthday. It has been a massive achievement for me just getting here as I had no knowledge of building websites, photography or the likes and it's been a journey! I am so proud of what I have achieved and to say I love it is an understatement.
What will be big in your blogosphere in the coming months? I now have a blog I am very proud of and moving forward would love to work with brands, and hope that someone will want to work with my daughter and I together, that would be nice and something very different I feel, I think it could actually be something great.
I'd also love to attend events, push myself out of my comfort zone, meet new
people, and make new friends.
Editorial information on Steph Canham, Priceless Life of Mine and thousands of other media/blogger contacts and outlets, can be found in the Cision Media Database.
https://www.vuelio.com/uk/wp-content/uploads/2015/02/StephC.jpg
351
350
Priyanka Dayal
https://www.vuelio.com/uk/wp-content/uploads/2019/09/vuelio-logo.png
Priyanka Dayal
2015-02-19 11:05:45
2015-02-19 11:05:45
Blogger Spotlight: Steph Canham, Priceless Life of Mine