Blogger Spotlight: Usman Scher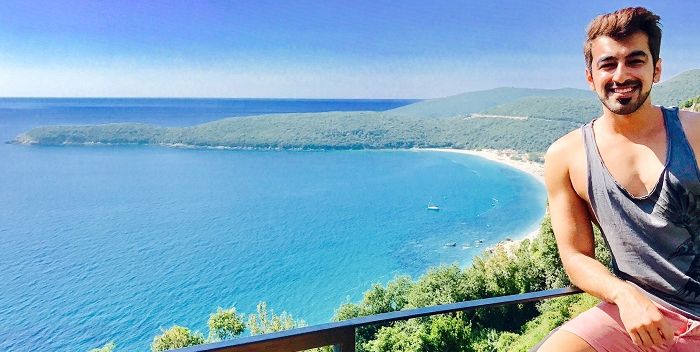 Usman Scher describes himself as a nomadic soul, who loves nothing more than globetrotting across the world. For Usman, being in a new place, meeting new people, and tasting food that reminds him of his homeland in a foreign place are experiences he lives for. Even though he has a full-time job in an investment bank, Usman says that he is always seeking new adventures which are documented in his blog Brown Boy Travels. In this spotlight, Usman chats to us about why he uses his blog to talk about his experiences of homophobia and xenophobia in different countries, why he gets a kick out of encouraging people to venture outside of their comfort zone and reveals his extensive travels plans for 2017.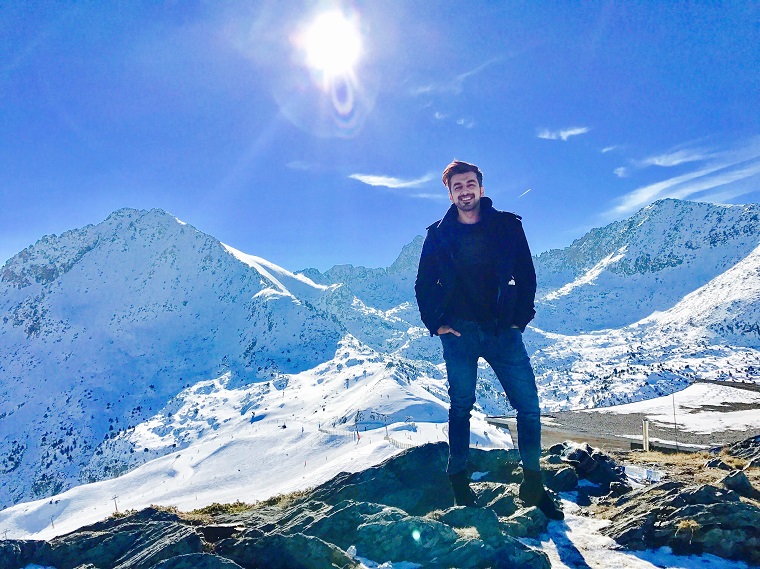 How did you come up with the name Brown Boy Travels and what is the meaning behind it? The name came from the obvious fact that I am brown and I love travelling but the main thought behind the name was to provide a first-hand experience of how different places receive people of colour. I have been seriously surprised by racism in some very 'educated' countries. While I can understand a lot of reasoning behind racism and xenophobia, I think it is best to be prepared and cautious.
Why should people read your blog? What makes it different? Brown Boy Travels is about the cultural aspect of gay travelling. I love visiting new places with an open mind, appreciating every place with as much authenticity as possible. My blog includes stories of me exploring the world, often at times taking myself out of my comfort zone facing obstacles and challenges. Although it is a gay travel blog, it speaks to everyone – anyone can enjoy it and find relevant information from it.
In a total of 74 countries, same-sex sexual contact is a criminal offence. Does this affect the choices of countries you chose to travel to? Frankly no!
My philosophy about travelling is not only to understand their culture and values but you also show them being gay is not a threat or abnormality in any way.
I don't like imposing my terms on locals in any which way, rather I see the world from their eyes and I don't think I've ever had any issues.
It is little known in fact that most of the Muslim countries in Middle East and North Africa have established underground gay scenes and it is very easy to meet LGBT people especially with so many apps now. 'Tread carefully and respect local culture' is the general advice.
As a gay travel blogger would you like to use your blog as a platform to speak out against or to raise awareness about the discrimination faced by the LGBT community in different parts of the world? I don't think it coincides with the agenda of my blog unfortunately and I would like to keep Brown Boy Travels as apolitical as possible. I do provide information about the gay scene and how the locals receive you but I travel as a human being first. I generally go lightweight both in terms of my luggage and labels.
I have realised that countries used to travellers are generally more open minded and tolerant despite the official position of their governments compared to places with little exposure. Travel further with an open mind, learn and educate on the way and some day we will be able to erase the stigma from being 'different'.
Why did you decide to start blogging about travel? 
Coming from a third world country, I always felt trapped with a barrage of visa requirements and other hurdles. Finally, when I got a chance to spread my wings, I went crazy.
Moreover, it has been an amazing device to combat depression for me and I still love that feeling of pure bliss that runs down my spine when I go out in a new city. It is very much an addiction that I never want to get rid of.
It was during the Montenegro trip in October 2016 that I decided to blog my journey as other friends who were travelling or planning to travel had asked for my recommendations. So far I have received good feedback from my friends and I hope it will be the same for other travellers.  I got to share not only the information, logistics and planning but also my travel stories with them.
How do you measure the success of your website? Brown Boy Travels officially started in October 2016 so it is still at a very early stage. I measure my success by my readers messaging me that my advice helped their travels. I get a terrific amount of satisfaction knowing what I wrote helped other individuals travel experiences. I also measure my success by persuading people to leave their comfort zones and travel more. It is something we desperately need in this day and age with so many misconceptions and bad stereotypes whipped up by the mainstream media.
What advice would you give to someone who wants to start a blog? Perseverance and an open mind will take you further than anything else! It takes some time to familiarize yourself with the layout of a blog and how to work smart when it comes to managing it. The idea of sorting out technical details can be a bit daunting but it would eventually make you self-sufficient. Once you have set up the blog, keeping it active is the main challenge so pace yourself and if you focus on the quality, the rest will follow suit.
How do you use social media to promote and share content? What are the challenges? I normally use Facebook for blog posts, Instagram for pictures and YouTube for videos. I think the biggest challenge in establishing yourself as a blogger is to create content that is useful and interesting. It should retain your readers and this is challenging because there are lots of blogs out there. Presenting yourself in a unique way is key take and part of the process of self-discovery that will enable you to find your style and audience.
What social channel do you prefer to use to promote your travels? And why? I mainly use and prefer Instagram, not only because that's what gave me the idea of a blog but also because it is fun to see the whole experience captured in a few pictures. It is a concise way to track all my steps back to when I started.
What has been your blogging highlight? I feel very blessed for all the experiences I've had with some really heart-warming and some really dismal moments throughout this beautiful journey. My recent trips to Vienna was unpleasant, to put it mildly with quite a lot of racism involved but I prefer the countless moments when I have felt like the happiest man alive. My favourites are celebrating my birthday in Iceland with my friends, beach hopping with a beautiful stranger in Florianopolis (Brazil), getting lost in Medina (old town) in Marrakech, the list is endless.
What do you feel about sponsorship disclosure? I strongly believe sponsorship disclosures are important. Your readers get a slightly biased picture when you get paid to endorse it but not disclose it. Moreover, I do not see sponsorship disclosures as a threat to advertisers because if your product/service is good, it will reflect in the experience which makes the buyer more comfortable in their purchase or experience.
What will be big in your blogosphere in the coming months? Any up and coming trips? I am currently in process of playing with some ideas of incorporating some more technology into the blog to make the experience wholesome. With my next trip to Romania I will complete my '30 before 30' challenge which I am very happy and excited about. For my birthday I am hoping to see the Northern lights (fingers crossed) in Finland and finally in April I am travelling to Iran to show people the beauty of my motherland in spring.
https://www.vuelio.com/uk/wp-content/uploads/2017/03/UsmanScher_BrownBoyTravels.jpg
352
759
Jake O'Neill
https://www.vuelio.com/uk/wp-content/uploads/2019/09/vuelio-logo.png
Jake O'Neill
2017-03-09 11:10:30
2017-03-09 11:18:06
Blogger Spotlight: Usman Scher