Blogger Spotlight: Stuart Masson – The Car Expert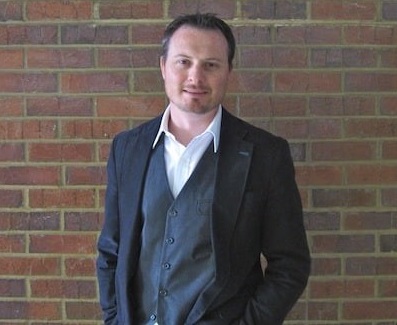 Known for providing expert advice, The Car Expert is the award-winning independent car buyers and advice guide. Created in 2011 by Stuart Masson, who is still the editorial director, the blog continues to secure its position as the top go-to guide on motoring. Providing information about manufacturers and features, comparisons, financial advice, and the latest news, The Car Expert takes away the stress from researching the market and provides an insightful hub for any gender or age. Fresh from being featured on our recent automotive top ten ranking, Stuart opens up about the most challenging part of being a motoring blogger, being an influencer, how he has built a relationship with his audience and reveals the exciting projects he is working on this year.
How did you get into blogging? I started writing some blog articles to support the website for my small business, and found that the articles were generating reasonable traffic – far more than the business pages. Eventually, the whole website became a blog about car buying and car finance.
What is the most challenging part of being a motoring blogger? Trying to find new angles for providing advice without repeating yourself or replicating what others are doing. There are thousands of car-related websites about, so finding and maintaining a unique niche is difficult.
How would you describe the content on your blog? The Car Expert specialises in providing useful advice to car buyers. We have also started providing car reviews and motoring news, but the majority of our readers are looking for advice on purchasing, financing, insuring, owning and selling a car.
Do you think that motoring bloggers have a big impact on their audiences' decision making when considering buying a new car? And if so, why? They certainly can do. Most of the readers at The Car Expert are in the market to buy a new or used car, and they are looking for advice and assistance from a source they can trust. We try to explain all the jargon and demystify the process for buyers so they have a better idea what they are doing when they set foot in a car showroom.
Are there any shows that you're looking forward to this year? Going to the Geneva Motor Show in a couple of weeks' time, which is very exciting. There's always a lot to see there, and it's generally considered to be the best motor show in the world.
Aside from motoring, what else are you interested in? Pretty much anything that moves; whether it's on the ground, up in the air or on the water. I have been living in the UK for eight years, and really enjoy visiting new places in the UK and Europe – and there's still plenty of places I'd love to go.
How did you build up a relationship with your audience? One of the big things I have always done with The Car Expert is spend time answering questions from readers. Being an advice website, we get a lot of questions and some of our articles have generated hundreds of questions from readers looking for assistance. We also have a forum where people can ask questions and share their stories, which is very popular.
Do you feel pressured to stay on top of trends? To some degree, but the sort of advice provided by The Car Expert is generally unaffected by short-term trends. However, now that we have started reporting on automotive news and providing car reviews, it is definitely more of an issue.
What have been your favourite PR and affiliate campaigns that you have worked on? And why? I have enjoyed some fantastic driving experiences, from track days in a NASCAR, driving a Ferrari and Lamborghini with The Stig from Top Gear, to driving tanks in the English countryside. They have been great fun and offered a chance to do something most people will never do.
What advice would you give to PRs who would like to work with you? More than anything else, be personal in your approach. I get countless emails every day, most of which have no relevance to my website and are clearly copied and pasted to every motoring blog and website in the universe. They usually get deleted within about three seconds.
Be up front about what you want and what you are offering. Then I don't have to waste time trying to tease information out of you as to what it is that you're looking for, what I'm getting out of it and whether we are just wasting each other's time.
Will you be working on any exciting projects this year? Yes, we have some big plans to grow The Car Expert and develop our new spin-off commercial vehicle site The Van Expert. We are bringing in new contributors and working on some new regular feature ideas, which will hopefully help us to keep growing and helping even more people!
https://www.vuelio.com/uk/wp-content/uploads/2017/03/Stuart-Masson-Car-Expert-1.jpg
325
397
James Barber
https://www.vuelio.com/uk/wp-content/uploads/2015/10/vuelio-logo-transparent.png
James Barber
2017-03-10 10:03:23
2017-03-10 10:03:23
Blogger Spotlight: Stuart Masson - The Car Expert