Blogger Spotlight: Sarah Stimson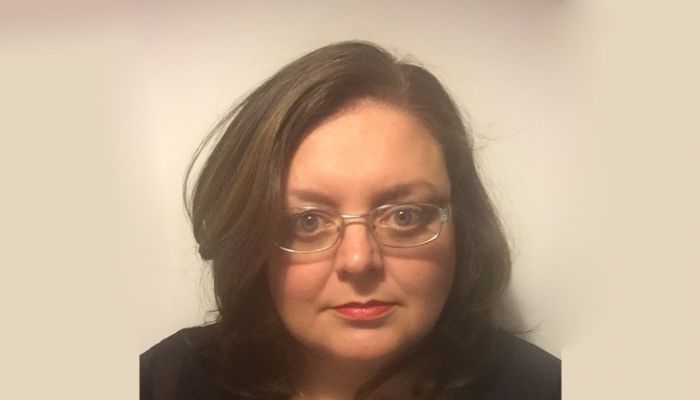 Sarah Stimson is a Top 10 UK PR Blogger and chief executive of the Taylor Bennett Foundation. A champion of diversity and making the PR industry accessible, Sarah is a prominent figure in the PR industry. We caught up with Sarah to talk about diversity, the changes in PR and advice for newbies.
What makes your blog successful?
I have two blogs with slightly different perspectives. Sarah Stimson is my personal blog and it's where I tend to give my opinion on PR and recruitment of comms talent. PRcareers.co.uk is mostly other people's opinions and is related to career development in the industry. The latter gets a lot of traffic on the 150 PR internships and graduate schemes I publish each year. There's a real lack of information on PR as a career choice out there, so I have tried to bring together perspectives from practitioners, students and academics
What has writing a blog taught you about the way bloggers see the PR/influencer relationship?
I often see bloggers saying they're frustrated at the lack of understanding of their blogs from PR practitioners; that they get pitched irrelevant content all the time. It happens to me too and I have a new sympathy for bloggers and journalists who must get far more pitches than I do. I have never published a sponsored post or been paid to write content for my blog – I'm not saying I'd rule that out forever but at the moment I'm very selective about what I publish and it'd have to be super relevant for me to consider it.
What's the biggest issue facing PR today?
As CEO of the Taylor Bennett Foundation, my working life is dedicated to addressing the lack of diversity in PR and it's definitely one of the issues the industry is struggling to deal with. There is huge appetite from employers to find solutions and to make PR workplaces more inclusive and diverse so the intention is there, but there is still some way to go in taking practical steps to make a real difference.
What are the biggest changes to the PR industry you've seen over your career?
I remember speaking to a financial PR agency about ten years ago who told me they don't talk to their entry-level hires about digital because it's not relevant in financial PR. That has changed completely. No matter what sector or discipline you operate in as a comms person, digital is integral to everything you do these days.
Will print die out altogether?
Not in the foreseeable future. Print will always have a place. The way people consume their news has changed in the last twenty years and the move to online media has reflected that, but some people will always prefer to hold an actual paper or magazine in their hand.
What's the best social platform?
I'm a fan of Twitter, for work. I've met lots of interesting industry people having first built a relationship with them on Twitter and it's possible to contact people who might otherwise be difficult to reach. For personal use, I like Facebook. I have very few industry people on my Facebook so if you're one of them you should feel special – although photos of my children and cats are not everyone's cup of tea.
What's better, agency or in-house?
Both. I often get asked this question by young people looking to start out in the industry and I honestly think both have pros and cons. In agency you're likely to be able to learn from a range of PR practitioners, work on a multitude of different clients, and get new business experience. In-house you can really get under the skin of one organisation, might get experience of managing an agency relationship, and quite often will end up doing more senior level work very quickly because the teams can be smaller.
What advice would you give someone looking to work in comms?
Set up a blog. Blogging gives you the opportunity to showcase your writing skills and to ask established PR practitioners for their opinions to include in blog posts. It's a way to get your personal brand established before you've even started your career. It costs next to nothing to do and writing regularly is a good discipline.
How do you work with PRs as a blogger?
I very rarely work with PRs for Sarah Stimson but for PRcareers I'm always looking for new, interesting content related to career development, specifically focused on the comms industry. I also feature PR practitioners at all levels and I'm keen to shine a spotlight on people who have trod a less traditional path into a comms career and those who are breaking barriers – particularly women at the top, BAME, LGBT, and PR folk with disabilities.
What's your favourite PR campaign from the last year?
I like firms which make the most of the news agenda and piggyback on that – for example, when Madame Tussaud's put Donald Trumps' waxwork in London after he cancelled his trip, and Iceland trolling KFC with billboards during their chicken crisis. It takes smart, creative people to recognise opportunities and they're usually very amusing stunts.
What other blogs do you read?
Loads! Richard Bailey at PR Place does a good round up of industry blogs each week so I tend to head there to see what's new. It also features PR students and their blogs are an interesting insight into emerging talent in the sector.
Sarah Stimson and both her blogs are listed on the Vuelio Influencer Database along with thousands of other leading bloggers, journalists and editors. 
https://www.vuelio.com/uk/wp-content/uploads/2018/02/Sarah-Stimson-.jpg
430
760
Holly Hodges
https://www.vuelio.com/uk/wp-content/uploads/2019/09/vuelio-logo.png
Holly Hodges
2018-02-28 10:00:28
2019-02-21 18:15:43
Blogger Spotlight: Sarah Stimson