Bots, politics and social media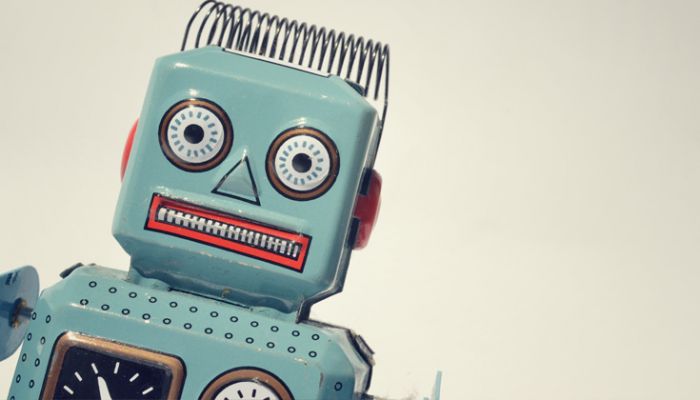 It's no secret that social media has shaken up the political landscape, playing an increasingly significant role in elections. After Obama ran what has been dubbed the first 'social media election' in 2008, its role as a platform for debate, advertising and campaigning has only increased, reaching fever pitch in the EU referendum and recent elections in the UK and US.
But, when misleading or false news can be so easily shared as fact, has social media done more to tarnish democracy than enhance it?
Much attention has recently been payed to the role of 'junk news' sites in spreading misinformation, something which the World Economic Forum recently identified as among the top 10 perils to society. They deliberately publish incorrect news which purports to be accurate, relying on social media to drive engagement, and traffic, to their websites.
Research from Oxford University shows that during the last general election, UK social media users shared higher figures of 'junk news' than either French or German social media users during election periods.
While this figure decreased as the campaign went on, the rate at which bots – software designed to perform simple, robotic tasks – generated traffic about the election increased. Bots can be used to deliver both legitimate and junk news, and while the research does not specify where the traffic they generated went, this points towards a broader trend in their role in elections.
In the context of political campaigning, bots can be deployed to work essentially as propaganda tools and act as wholly biased, and automated, voices in what would otherwise be a legitimate political debate. Whether they are created by political parties, foreign governments or lone wolfs, their creators, and as such their creators' agenda, are almost impossible to identify.
And as engaging with online communities becomes a more important part of electoral campaigning, having an army of automated supporters to share and retweet your messaging becomes both valuable for any aspiring President, and damaging to any democratising effect social media may have.
https://www.vuelio.com/uk/wp-content/uploads/2017/08/Bots.jpg
420
760
Tippi Creed-Waring
https://www.vuelio.com/uk/wp-content/uploads/2015/10/vuelio-logo-transparent.png
Tippi Creed-Waring
2017-08-04 13:05:51
2017-08-04 13:05:51
Bots, politics and social media