Brands and politicians taking a trip to Animal Crossing: New Horizons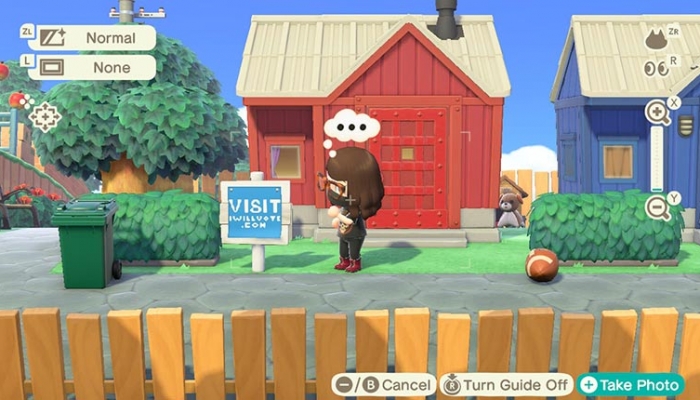 'Anyone want to play Among Us with me on Twitch to get out the vote?' – US House candidate Alexandria Ocasio-Cortez's bid to get more people voting blue by playing game-of-the-moment Among Us with potential voters grabbed the attention of 439,000 viewers this week, according to the BBC. It was a canny move from the politician, creating a platform to engage the public during the pandemic without coming across as a 'How do you do, fellow kids' kind of ploy.
If you haven't played Among Us yourself while in Tiers 1-3, the basic premise might sound familiar – stuck in a contained space, completing repetitive tasks, a building sense of suspicion towards those around you, and the risk of being exposed to unknown dangers…
But before the Among Us post-lockdown paranoia era hit, there were the early days of Tiger King/Animal Crossing: New Horizons [ACNH] lockdown. More innocent times of getting sucked into a world of morally questionable zoo owners and building up friendships with digital squirrels on pastel-coloured Switch Lites. For some, including Presidential Candidate Joe Biden's campaign team, the latter is still very much part of pandemic life.
If Animal Crossing hasn't been a part of your own experience this year 1) why not and 2) you will likely have seen a sample of the phenomenon on social media – as of August, 22 million units of ACNH had been sold worldwide. And as with anything that has mainstream, worldwide popularity (and as covered by publications including PR Week) there were brands, politicians and social movements that saw an opportunity to engage with a public stuck inside, busy streaming and playing to block out the real world as much as possible.
From someone who has invested too much time in befriending digital squirrels since the end of March…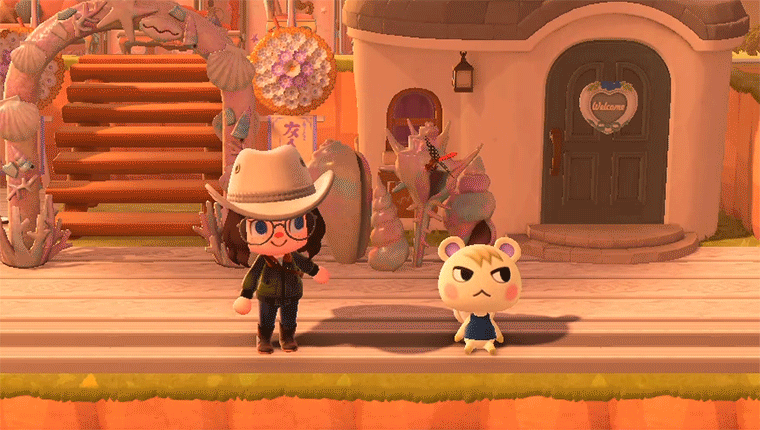 …here's a look at the best Animal Crossing tie-ins and team-ups that might benefit those of you considering some gaming engagement.
No Malarkey on Biden HQ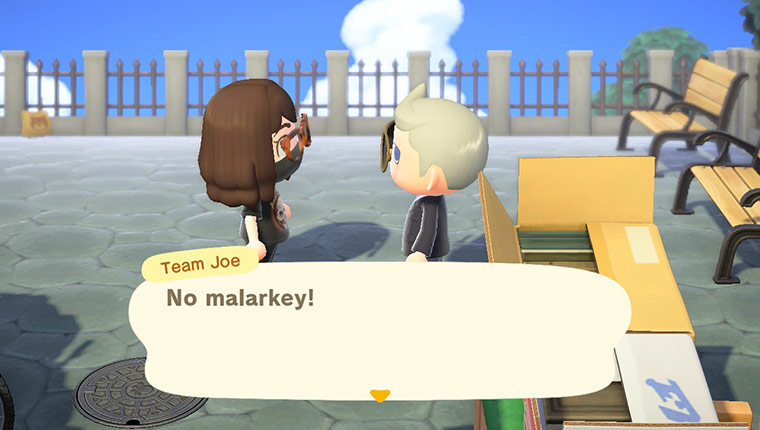 The Biden Campaign is fully onboard with engaging its demographic IRL and in-game, releasing a code for players to visit the Biden HQ island. In-game P-J can confirm that in-game Joe is very personable (pictured), the Biden/Harris merch available for download is pretty good, the support from inhabiting villagers is impressive, the digital White House is gorgeous but the polling station, in particular, could do with a clean-up. Also, major points to the team that put this together: Biden HQ has Raymond as a villager, one of the most popular among players (even though Marshal is actually far superior).
IKEA x Nook's Cranny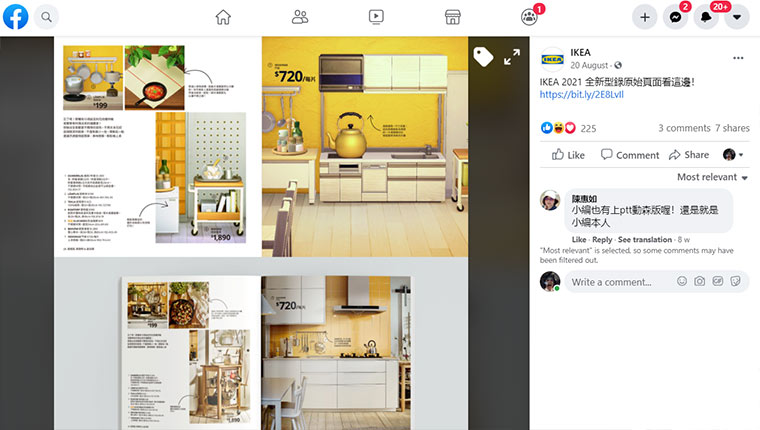 For those who managed to escape the allure of building up your own Animal Crossing island, paying off a mortgage to a racoon and buying Mona Lisa fakes from a dodgy fox – one aspect of ACNH is amassing furniture to deck out a property you most likely wouldn't be able to afford in real life. The equivalent of IKEA in ACNH is Nook's Cranny – a shop with a variety of furniture, priced low to high. IKEA Taiwan recognised the similarities between perusing its real-life catalogue and pining over wardrobes you can't afford in the in-game store, and created an ACNHxIKEA hybrid for its Facebook page to much fan delight. Only drawback to this – you don't get meatball shopping breaks on the Nintendo Switch.
Hellmann's Island, Canada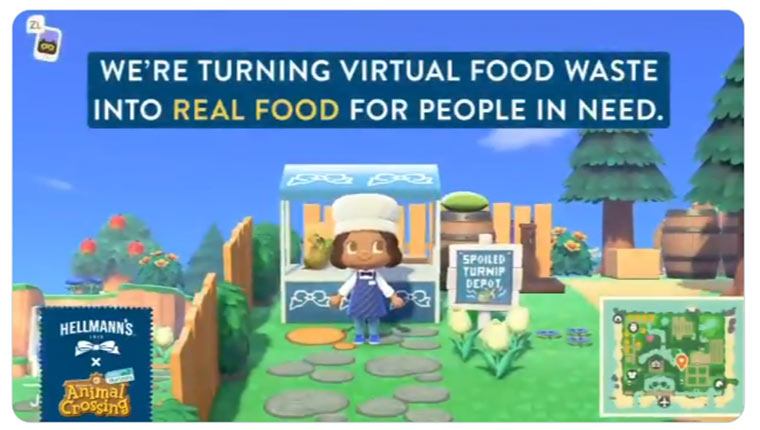 In August, Hellmann's Canada set itself a goal to donate 25,000 meals to food charity Second Harvest and invited ACNH players to help them by donating virtual food waste (spoiled turnips – potentially worth a lot in-game when they're fresh). From 17-22 August, players were able to visit Hellmann's Island, which featured in-game Hellmann's merch including downloadable clothing as well as tips to reduce food waste on its bulletin board. Edelman Canada supported the brand with its mayo-themed endeavour and helped to make real-world change (as well as somewhere to visit that's more reliably stocked than some real-world supermarkets).
KFC Island opens for business in the Philippines

Bitter-sweet (or, um, finger-licking good) for players with chicken villagers on their islands was the grand opening of KFC Island by KFC Philippines in June. Hungry Philippines-based fans wanting to visit had to wait for an invite link on the KFC Philippines Facebook page before taking the trip via Dodo Airlines, and even then, the in-game Colonel Sanders wasn't always easy to find. If found, however, the posting of a screenshot with him on social media with the company tagged could bag players the prize of free chicken to eat outside of the game (hopefully without their villagers ever finding out).
Now, after all that COVID-secure island hopping, it's time for ACNH P-J to take a nap – if you'll excuse me…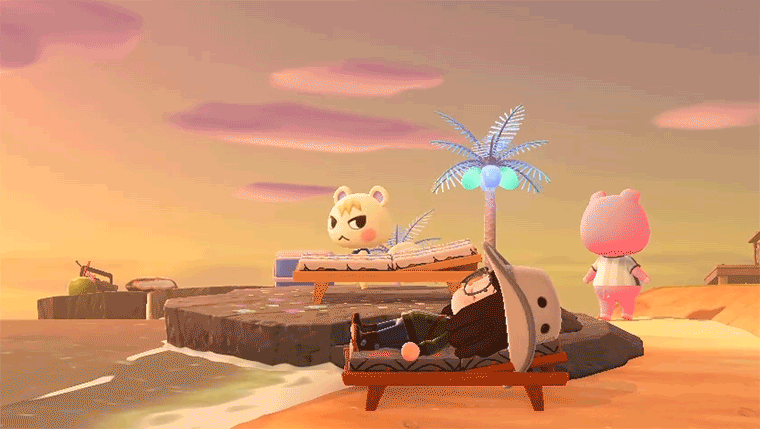 https://www.vuelio.com/uk/wp-content/uploads/2020/10/Brands-and-Animal-Crossing.jpg
430
760
Phoebe-Jane Boyd
https://www.vuelio.com/uk/wp-content/uploads/2023/09/vuelio-logo-200px.png
Phoebe-Jane Boyd
2020-10-22 14:03:39
2020-10-22 15:40:36
Brands and politicians taking a trip to Animal Crossing: New Horizons