Breaking the Brexit deadlock: what will happen next?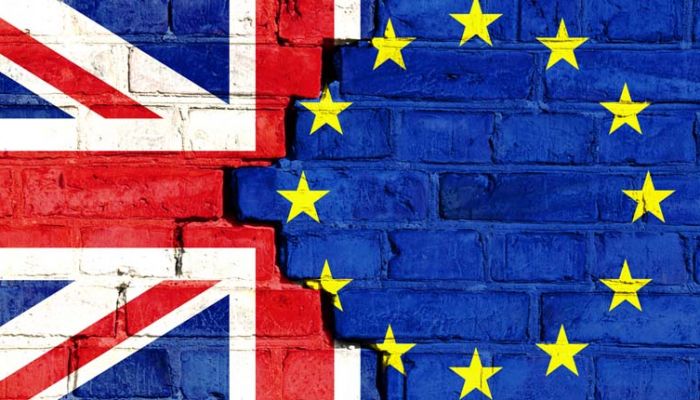 Certainty is the word used most frequently in the current political stalemate, as the 31 October date for the UK to leave the EU fast approaches.
Leavers have a spring in their step now, certain we will be out of the EU by November. Remainers are equally certain they will do whatever it takes to assert themselves once MPs return from recess; either voting to take a no-deal off the table by passing new legislation, extending article 50 or bringing down the Government through a vote of no confidence.
The meeting Jeremy Corbyn has called for this morning (Tuesday 27 August) with other party leaders and senior backbenchers, will be crucial for those that want to find a way forward and avoid a no-deal exit.
Committed Brexiteers take comfort from the clear stance Boris Johnson took during his leadership campaign. 'Kick the can again and we kick the bucket', he said at his campaign launch in June, referring to the electoral prospects of the Conservative party if yet another Brexit delay and Article 50 extension is required.
The PM and his team have also ensured the summer recess is not completely dominated by Brexit and instead made big policy announcements on police, prisons, the NHS, education funding and transport, as well as trips to Scotland, Wales and Northern Ireland followed by Berlin, Paris and the G7 summit in Biarritz. These trips show the importance of maintaining the union of UK nations (Johnson wants to be known as 'minister for the Union') and seek to establish Mr Johnson on the world stage too.
While very costly in terms of public spending, this deluge of domestic policy announcements is crucial to hammer home the message that Johnson's Government is delivering useful domestic policy changes that will have an impact on everyday lives, separate to the Brexit issue. Theresa May's Government was largely unable to achieve anything substantial.
Johnson said on the steps of Downing Street as he took office on 24 July that he must deliver domestically: 'My job is to make your streets safer…. My job is to make sure you don't have to wait three weeks to see your GP'.
But in Johnson's own party, a growing band of committed Remainers on the Conservative backbenches seem certain that they still have the parliamentary tools to prevent no-deal. Former Chancellor Philip Hammond, said to be the nominal leader of this group, tweeted on 13 August that though he voted three times to deliver Brexit, there is no mandate for a no-deal exit, as it is 'a far cry from the highly optimistic vision presented by the Leave campaign'.
No confidence?
Will Labour, as the official opposition party, table a Motion of No Confidence in Johnson's Government on the first sitting day after recess, Tuesday 3 September, as has been heavily hinted? If so, this could take place as early as 4 September.
The outcome of such a vote is far from certain. It hinges on many factors, not least if all opposition MPs across the House are prepared to vote for it. The previous no confidence vote tabled by Jeremy Corbyn, in Theresa May's Government on 16 January, was supported by 306 MPs with 325 opposing it. On that occasion 314 Conservatives, (which excludes two 'tellers' and the Deputy Speaker, Dame Eleanor Laing) all 10 DUP MPs and Independent MP Lady Hermon, supported the Government.
Let us not forget the numbers in the House of Commons are about as finely balanced as they can be for a Government with a majority of one (assuming the DUP votes with the Conservatives as per the confidence and supply agreement). So, with 308 eligible Conservatives currently able to vote plus 10 DUP MPs we have 318 MPs. Several more MPs are also likely to back the Government in a crunch vote.
All calculations seem to come down crucially to how many, if any, Conservatives will vote against their own Government knowing it will quite possibly trigger an early general election in which they couldn't then stand as a Conservative candidate.
In the previous Confidence vote, two Independent MPs abstained. How many will do so next time? Will former Labour MP Jared O'Mara (now an Independent) who's said he will resign when parliament returns, have left the Commons by then? Just one vote, as we've seen in several recent Commons divisions, is crucial and could be the difference between victory and defeat.
Caretaker Government
If the Government is defeated in a Confidence vote, will opposition MPs and Conservative rebels use the following 14 days to agree on an alternative PM to lead a short-term caretaker Government?
As leader of the opposition, Jeremy Corbyn thinks it should be him but if he struggles to get the support of a majority of MPs, will they then gravitate to someone who can? Ken Clarke and Harriet Harman have been suggested as longest serving male and female MPs. It could equally be another respected MP such as David Lidington, Hilary Benn or Yvette Cooper.
General election
There is a clear feeling that an early general election is approaching, perhaps even taking place on or before 31 October. I understand that the new PM would prefer to wait until Spring 2020 but recognises that the option of a longer honeymoon might now be denied him by MPs.
With so many unknowns, public affairs professionals need clarity in confusion. Vuelio has an in-house political team and provides all the tools you need to understand the latest issues and policy announcements, and how they're going to specifically affect you and your clients. Find out more. 
For the latest news, follow @Vuelio_Politics on Twitter.
https://www.vuelio.com/uk/wp-content/uploads/2019/08/Brexit.jpg
430
760
Sam Webber
https://www.vuelio.com/uk/wp-content/uploads/2019/09/vuelio-logo.png
Sam Webber
2019-08-27 10:52:01
2019-10-21 13:07:48
Breaking the Brexit deadlock: what will happen next?