BritMums: 10 tips for working with bloggers
Discussing the best ways for PRs and brands to work with bloggers, this is a guest post by Susanna Scott and Jennifer Howze from BritMums.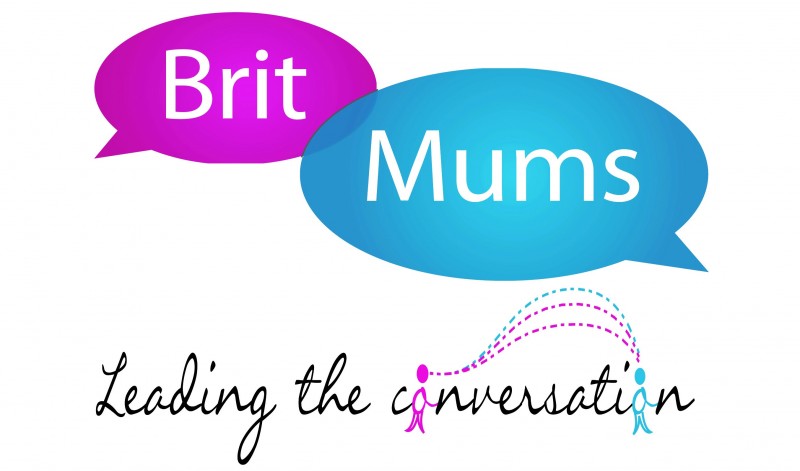 'You blog, right? I'm thinking I should be blogging too.'
This is a comment we hear all the time, as founders of the UK's largest collective of parent bloggers and organisers of its biggest blogging and social influencer conference.
Now blogging has expanded beyond the media-savvy, techie and early adopters, with thousands jumping onto the blogging bandwagon with alacrity.
As a result, our membership is a diverse, dynamic and connected combination of veteran and new bloggers who lead the online conversation. Their blogs command more than 40m monthly page views. Combined with their extended networks on Twitter, Facebook, Google+, Pinterest, Instagram and more, they are a force to be reckoned with!
For brands, bloggers are a valuable and vital part of the social media mix. The challenge is picking the right mix of bloggers and harnessing their skills and reach effectively.
Since 2008 we have matched bloggers and brands in successful relationships. We've learned a lot along the way. Here are a few tips to consider for getting the most out of working with bloggers and social influencers.
Don't call them 'Mummy Bloggers'. When we founded BritMums in 2008 as a place for parent lifestyle bloggers to network, and share ideas and opportunities, 'mummy bloggers' was the common label. Since then, our niche has exploded in size and evolved in voice (we now have more than 5,000 members representing more than 8,500 blogs). Being parents is something these bloggers have in common, but they write about everything from food to travel to politics and beyond. Don't pigeonhole them because their audiences don't.

Look at engagement. Creative and engaging content is at the heart of blogging. People remember stories and there's nothing like an authentic, trusted voice to tell one. When choosing bloggers to work with, ask yourself: does the blogger interact with their audience and respond to comments? Does their content connect with readers? Is their Twitter stream full of links or real conversations? The most powerful bloggers connect with their audience personally.

Consider their entire social imprint. It's not just about the blog. Alongside our top-ranked blog, we have a YouTube channel, and a large social footprint that encompasses G+, Facebook, Pinterest, and Instagram. 

Our network of bloggers are social influencers in the same vein. Look at their Twitter stream, Facebook page, Instagram feed, Pinterest boards, G+ profiles. A social influencer with a small but loyal and engaged audience may have more influence across its social channels than a blogger with lots of hits focused only on her blog.

Do your research. Get the basics right. Spell the blogger's name right (you'd be surprised at how often things go wrong at this stage). Get to know her. Interact on Twitter. Comment on the blogs. Like their Facebook pages. If the blogger has teenagers, don't ask them to review nappies. If they blog about vegetarian cooking, don't invite them to try your latest sausage.

Respect their time. Bloggers aren't journalists. They're not paid to cover your sector or company so sending out a press release won't get responses. Often their blog started as a hobby, and they blog because they love it. Some may have a fulltime job and other commitments. They are their own graphic designer, tech support, editor and accountant. This also impacts events they can attend. They pay their own travel expenses, and likely have to be home by 3pm for the school run.

Make it win-win. What is the value exchange? Before you ask a blogger to review a product or attend an event, be clear about the value trade-off. What's in it for the blogger? What exactly does your brand want out of it? Don't ask them to, say, write a blog post and carry a badge and promote a competition and attend an event just for the chance to try out a product that they then have to return. There needs to be an incentive: payment, a product or a prize. Remember there are other things a brand can offer too, such as traffic from a large site.

Be clear about expectations. Ask upfront what the blogger can do for you. Get a commitment before you send anything out. NEVER send anything unsolicited. Not only can it be a waste of your money and resources, you never know when you might offend a blogger and lose them as a resource forever. We once received a thong in the post from a large feminine hygiene brand. We didn't ask for them and (ahem) they were too small. Yeah – awkward and insulting in one fell swoop.

Harness the blogger's creativity. That's why you are engaging with them after all. Being too prescriptive can kill the creative process. Try to put yourself in the blogger's shoes. Bounce ideas off the blogger and ask for suggestions. The result can surpass your expectations.

Tap into the community. The whole is greater than the sum of the parts. Bloggers are social people and like to come together as a community, be it in person or through communities like BritMums. Harness this to work with you, by becoming part of the community. For example, by attending BritMums Live, the UK's largest parent lifestyle blogging event, you get to know the bloggers in person and demonstrate that their work is something you care about. When you make an effort to become part of the community, you're rewarded with loyal and abiding friends.

Promote transparency. Encourage bloggers to disclose their paid relationships with you in the content they create. This is not only required, but also important for both the brand and blogger to maintain a trusted relationship.
Bloggers are an important and growing part of the media ecosystem. Get in touch for help in expertly navigating the world of parent bloggers and making sure your blogging strategy meets your brand's goals.
Susanna Scott founded the BritMums social network in 2008 after a career in marketing. She has been named a top female entrepreneur and has been featured in The Times, the FT, the Independent, the Guardian, The Sun, Technorati, She, Primo Baby and Red magazine, amongst others. She speaks frequently about blogging, social networking and the BritMums community at industry events. Her blog A Modern Mother ranks in the UK's top 10 Mum Blogs. Follow her on @amodernmother.
 
Jennifer Howze is co-founder of BritMums and an award-winning journ
alist who has worked in New York, Paris and London. She has contributed to The Times, the Guardian, the Independent, The Wall Street Journal, Condé Nast magazines, and two books. Jennifer recently travelled to Ethiopia with the campaigning organisation ONE, founded by Bono. She has appeared on BBC Breakfast, Woman's Hour and BBC radio as a blogging and parenting expert. Previously she was online lifestyle editor at The Times and originated its Alpha Mummy blog – ranked as a top 10 UK blog – before launching Jenography.net. Follow Jennifer on @JHowze.
If you are a brand and are interested in working with lifestyle bloggers and social influencers, email us at [email protected]. We'd be happy to come in and talk with you about our recent research and the best way to have a productive relationship with parent bloggers.
Phoebe-Jane Boyd
https://www.vuelio.com/uk/wp-content/uploads/2023/09/vuelio-logo-200px.png
Phoebe-Jane Boyd
2013-11-14 10:57:17
2013-11-14 10:57:17
BritMums: 10 tips for working with bloggers