Calling all PRs: Listen to Vicki Day on best practices for blogger outreach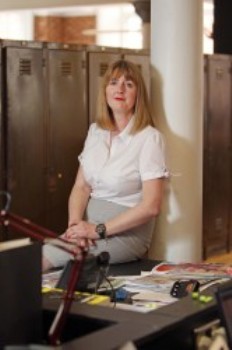 In February this year, food and lifestyle blogger Vicki Day approached Cision for a guest post submission. Something was bothering her and she wanted to have a word with the PR community (and what better platform than Cision to reach out to the industry!).
'Bloggers and PR are increasingly working together on brand marketing opportunities but the approaches used by some PRs can drive me to despair,' said an exasperated Vicki to me on the follow-up call.
Her post arrived in my inbox soon after and it was clear, right from the headline, what she was after: 'PRs need to change their attitude towards bloggers.'
The post, which listed a first person account of what can go wrong when comms professionals don't do their homework before getting in touch with bloggers, the know-how on competitions and prizes and affiliate marketing schemes, was well-received and sparked a discussion on and offline.
It was clear then that blogger outreach is a new territory for PRs and bloggers. This is because the nature of blogging itself has changed. What started out as real-life encounters and experiences have now got price tags attached to words and references.
For this reason, we reached out to Vicki again this month to invite her to engage with the PR community directly on Cision's webinar, and we made no changes to the title – 'PRs need to change their attitude towards bloggers.'
In this webinar, Vicki will take through PR best practices for effective blogger outreach and will focus on the following topics:
Pitching tips
Why one size doesn't fit all
The know-how on competitions and prizes
Affiliate marketing tips
The key to building long lasting relationships with bloggers
You can join us for the webinar on Tuesday, 21 October at 11am or request a recording to listen in when available.
Our guest speaker Vicki Day is the author of MrsD-Daily and has been blogging since 2009 and maintains a great track record of speaking at networking events, colleges and at industry conferences. She is no stranger to the mainstream media with coverage in publications including The Independent, The Sunday Times, The Mail on Sunday and more.
https://www.vuelio.com/uk/wp-content/uploads/2014/10/vicki-day.jpg
350
232
Priyanka Dayal
https://www.vuelio.com/uk/wp-content/uploads/2019/09/vuelio-logo.png
Priyanka Dayal
2014-10-13 14:21:08
2014-10-13 14:21:08
Calling all PRs: Listen to Vicki Day on best practices for blogger outreach