Cision Breakfast Club: fashion, health and travel
Yesterday, Cision was joined by Francisca Kellett, Dina Behrman, Laetitia Wajnapel and an audience of PRs for breakfast at The Frontline Club. Among the topics of discussion were press trips, social media and future trends.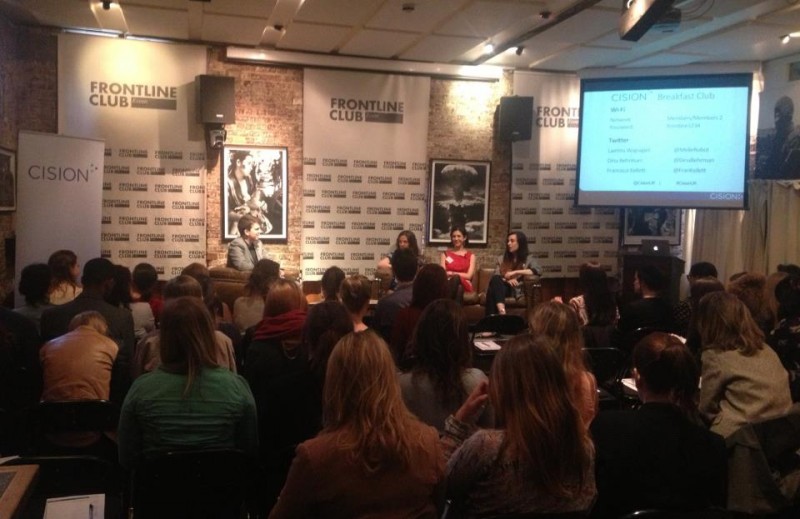 Francisca Kellett is the travel editor at Tatler magazine and is unsurprisingly invited on many press trips. Every journalist would prefer exclusivity so if it's a trip with a group of other journalists, Francisca can't offer her readership the unique content they desire. For short spa reviews, groups of no more than six are fine but for feature articles, the more exclusive the trip the better.
Laetitia Wajnapel is the author of the Mademoiselle Robot blog and a consultant. She shared her views on Twitter, a social network she believes is for personal use, not professional pitches. That doesn't mean she doesn't connect with PRs; it is the perfect platform for informal discussions. The issue occurs when brands try to pitch or sell to her in replies to tweets. Use email as an official channel and if you want to collaborate go through Laetitia's agent.
Dina Behrman works both as a PR and journalist, freelancing for many of the top national newspapers. She discussed the future direction of her career and how she expects the PR side to grow as the communications and journalism professions converge. The two disciplines are increasingly similar and with the development of digital media and the opportunities of owned content, Dina will be part of a new industry.
The three also discussed schedules, pitch tips, bad examples of PR (including a 'fashionable' purple car and forgetting to BCC) and the best ways and times to contact them. 
A video recording of the full Cision Breakfast Club will be available shortly. Profiles of Francisca, Laetitia and Dina as well as their outlets are available on CisionPoint's Media Database.
https://www.vuelio.com/uk/wp-content/uploads/2019/09/vuelio-logo.png
0
0
Priyanka Dayal
https://www.vuelio.com/uk/wp-content/uploads/2019/09/vuelio-logo.png
Priyanka Dayal
2013-05-10 14:12:56
2013-05-10 14:12:56
Cision Breakfast Club: fashion, health and travel