Conference Headlines – plastic ban, citizen's fund, Gina Miller and Charlie Mullins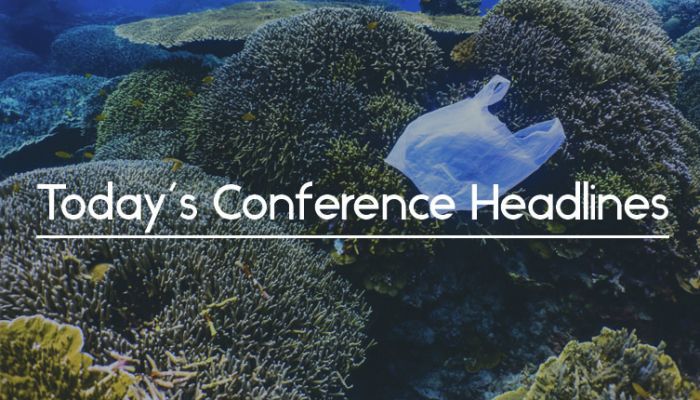 Today's Lib Dem Party Conference Headlines include the call for a ban on all single-use plastic, Vince Cable's citizen's fund, Gina Miller rules herself out of becoming Lib Dem leader and the founder of Pimlico Plumbers now backing the Lib Dems. 
Lib Dems call for a ban on all single-use plastics within three years
The Metro reports that senior Liberal Democrats are to discuss a move to ban all single-use plastics, not just plastic straws. The party conference is set to discuss this move, along with similar measures including the charge on hot drink cups known as the 'latte levy'. Lib Dem MP Alistair Carmichael has claimed that the Tories are 'full of hot air and no credible action' in their attempt to reduce the amount of plastic in our oceans.
Vince Cable calls for a new £100bn 'citizen's fund' to spread wealth more evenly
According to the BBC, Vince Cable is proposing a £100bn citizen's fund should be created and built up through taxes on the richest and the sale of assets, such as the UK stake in Royal Bank of Scotland. Explaining the policy on the BBC's Andrew Marr Show, he said he wanted to scrap inheritance tax and replace it with 'a tax on people's gifts through their lifetime'.
Gina Miller rules herself out of becoming Lib Dem leader
The Mirror reports that anti-Brexit campaigner Gina Miller will end the speculation that she would want to be leader of the Liberal Democrats. Miller will today give a speech from the main stage at the Lib Dem Conference in Brighton where she will present the case for a new EU referendum.
Former Conservative donor and founder of Pimlico Plumbers now backing the Lib Dems
Sky News reports the founder of Pimlico Plumbers, Charlie Mullins, has declared his support for the Liberal Democrats and has said that Theresa May is the worst person to negotiate Brexit. Mullins was previously a high-profile donor to the Conservative Party but earlier this year his firm gave £25,000 to the Liberal Democrats. Mullins has backed Jo Swinson, Gina Miller or co-founder of Innocent Drinks, Richard Reed as possible future party leaders.
Liberal Democrats must own failures of the past
The Guardian reports on Jo Swinson's speech where she has called on her party to own their failures and accept they should have done more to stop policies when in coalition. Swinson accepted that too much of a burden was put on the poorest in society when trying to cut the deficit. It is reported that not all of Swinson's colleagues were happy with the criticism, with Ed Davey highlighted as someone who bristled at the remarks.
Want to keep up with political monitoring over Conference Season? Sign up for free here.
https://www.vuelio.com/uk/wp-content/uploads/2018/09/Plastic-bags-in-the-ocean.jpg
430
760
Daniel Loman
https://www.vuelio.com/uk/wp-content/uploads/2019/09/vuelio-logo.png
Daniel Loman
2018-09-17 09:53:32
2018-09-17 09:53:32
Conference Headlines - plastic ban, citizen's fund, Gina Miller and Charlie Mullins