Controversial YouTube star Pewdiepie launches new channel on Twitch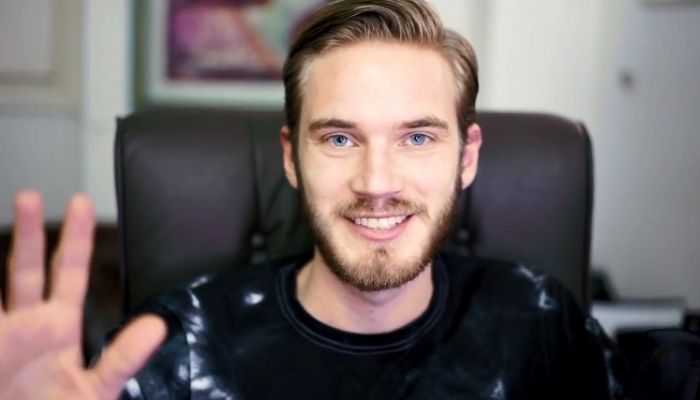 It all seemed to be going so well for Felix Arvid Ulf Kjellberg (aka Pewdiepie), with more than 15 billion video views, 54 million+ subscribers and deals with the Disney organisation, the 27-year-old from Sweden was one of YouTube's brightest stars.
In 2015, Forbes reported that Felix had earned $12 million from his YouTube videos. But then Pewdiepie's humour crossed a line and the YouTuber was accused of racism and xenophobia which led to ads being removed from his videos, cutting off a lucrative source of income, and the Disney organisation to sever their ties with the Vlogger.
While many would argue that Pewdiepie's attempts at humour were just misguided jokes, no corporate entity wants to be accused of funding intolerance.
But in the spirit of the YouTube generation, where anyone can become a star from their own bedroom studio, Pewdiepie jumped ship to the crowd sourced, streaming video channel Twitch (owned by Amazon).
While Twitch might not be the household name that YouTube is, it boasts some very impressive stats, with more the 1.5 million broadcasters and hundreds of millions of monthly video views. It also has some interesting cross-promotional efforts with Amazon Prime that has the potential to take the channel into many millions of homes.
You could argue that Pewdiepie is the Jeremy Clarkson of the YouTube generation. But like YouTube, Twitch also has community standards which Pewdiepie will have to conform to if he is to turn the new channel into a lucrative stream of revenue.
Pewdiepie insists his motives for streaming content via Twitch were not motivated by the YouTube scandal and subsequent removal of advertising income. Speaking to journalists he said: "I decided this before, before anything, so don't read it the wrong way. But I wanted to start doing streams on Twitch."
With growing concerns from advertisers about the type of content their ads are placed next too, many other YouTubers might find themselves forced off their channel of choice and into the arms of new streaming services like Twitch. However, as video streaming matures as a business, producers might find they need to grow up a little and be more careful with their content if they want to secure the kind of income they used to earn on YouTube.
Yes the #YouTubePartyIsOver – but is it likely to be as wild and free on any other video channel?
https://www.vuelio.com/uk/wp-content/uploads/2017/04/pewdiepie-revelmode.jpg
427
760
Jake O'Neill
https://www.vuelio.com/uk/wp-content/uploads/2019/09/vuelio-logo.png
Jake O'Neill
2017-04-12 08:00:25
2017-04-12 12:48:06
Controversial YouTube star Pewdiepie launches new channel on Twitch