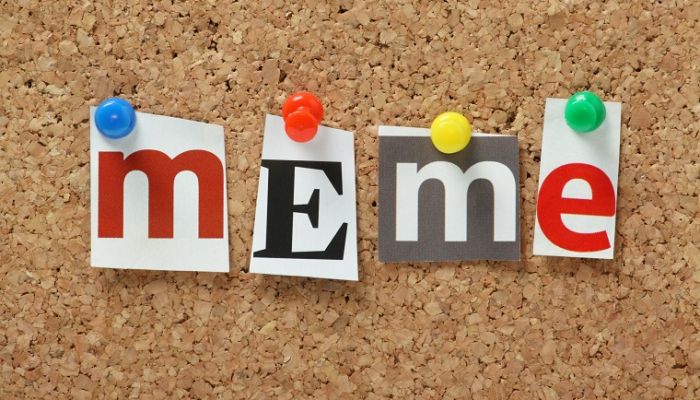 Online memes are those funny images circulated on social media often with a humorous comment that changes the context of the image and pokes fun at a particular event, individual or ideal.
But could online memes be more than just "banter". An Xiao Mina, who leads the product team at Meedan, a non-profit social technology company which aims to increase cross-language interaction on the web, with particular emphasis on translation and aggregation services in Arabic and English, certainly thinks memes are incredibly powerful communication tools.
Speaking recently on a panel at The International Journalism Festival in Italy, Xiao Mina said: "If we think of the internet as an affirmation superhighway, where people are looking for validation, memes have an affirmative, emotive role in the digital space."
She continued: "These are images sitting in a Dropbox folder that anybody can take, remix and push out online. Memes are a sophisticated way of how people consume information, it's not just teens having a laugh."
Highlighting the way memes are often used to infiltrate and manipulate the news agenda, Xiao Mina described their use often as a "response from an audience who doesn't feel like they're being listened to, so they create their own content".
Fellow panel member, Farida Vis, director of Visual Social Media Lab, agreed and stated that memes are "often shared to quickly comment on news events" or as a way to "speak truth to power".
It has been argued that the recent US election was won on the back of an aggressive campaign of viral memes, supporting Trump and mocking Hilary. It's also been suggested that supporters of Far Right politicians in France are attempting to mimic this approach in order to manipulate voters via social media.
So should journalists, PRs and other communications professionals take memes a little more seriously?
With so much influence – it would be hard (and perhaps foolish) to ignore their potential. It's no joke, memes are very much part of the modern day media arsenal.
https://www.vuelio.com/uk/wp-content/uploads/2017/04/Onlinememes.jpg
506
760
Jake O'Neill
https://www.vuelio.com/uk/wp-content/uploads/2019/09/vuelio-logo.png
Jake O'Neill
2017-04-18 09:54:10
2017-04-18 09:54:10
Memes: Beyond Funny