Could newsprint see a revival to match vinyl records?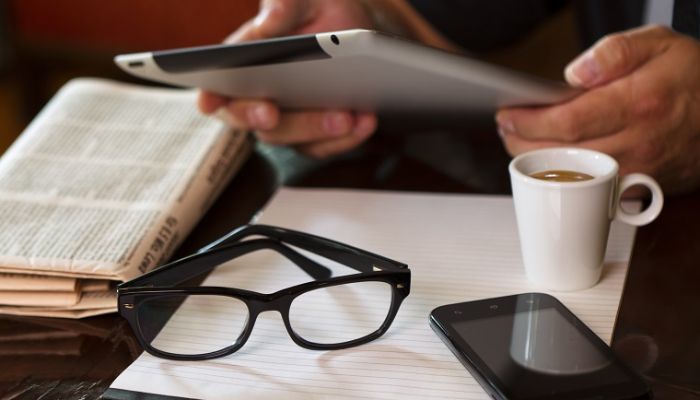 Newspaper publishers and lovers of tangible reading material will no doubt be following the news about vinyl records outselling digital downloads and hoping for a similar resurgence in their fortunes. However, if the newspaper industry believes a return to getting ink on their readers' fingers is on the horizon – they've really misjudged the difference between music lovers and news followers.
Newspapers are a throwaway product – which is why they are printed on relatively cheap newsprint and also why digital (virtually free) distribution makes so much sense. A daily newspaper has a lifespan of day (or less). Most people do not keep newspapers beyond their intended period of consumption and many are abandoned within minutes. As the old saying goes, yesterday's news is tomorrow's fish and chip paper (it's not even that anymore).
Music on the other hand is something that is cherished and played time and time again. I'm still listening to music from my student days. Hell, I'm still listening to some music that was made before I was born.
Music is something that can be shared across generations and nothing helps cement that bond more than the ceremony of carefully placing a needle on the spiral groove on a piece of vinyl.
How many family memories or lasting friendships are created over a newspaper? Sure they are useful, informative and entertaining – but they are certainly not something that most young people connect with their parents over. If anything, (terminally uncool) parents used newspapers to physically hide from their children.
The Independent has already proven that a digital only newspaper can work and return a profit. I'm sure there will be no demands for a return to the halcyon (loss-making) days of print there.
So no, newspapers will find very little comfort in the resurgence of analogue music formats – but book publishers – well that's a different story.
https://www.vuelio.com/uk/wp-content/uploads/2016/12/digitalnewspaper.jpg
506
760
Jake O'Neill
https://www.vuelio.com/uk/wp-content/uploads/2019/09/vuelio-logo.png
Jake O'Neill
2016-12-13 11:00:46
2016-12-19 16:23:48
Could newsprint see a revival to match vinyl records?