Trust in the British Press reaches a new low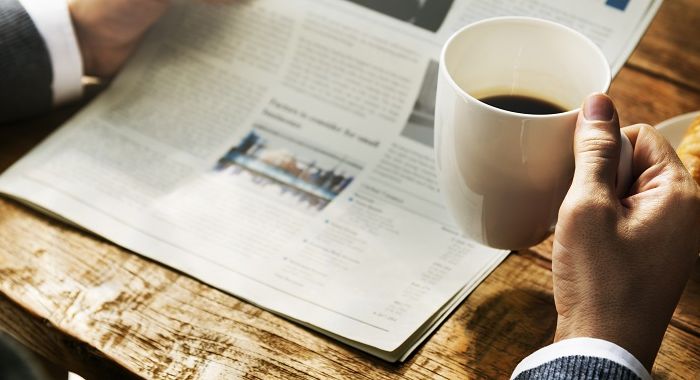 The British public trust politicians and estate agents more than they trust journalists at mid-market and tabloid newspapers to tell the truth according to a recent survey conducted by YouGov.
The survey revealed that only 7 percent of the population trusted journalists at titles like The Sun and The Star while 11 percent trusted journalists working on mid-market titles such as The Daily Mail and The Express. Politicians earned the trust of 13 percent of the public while estate agents secured the trust of just 15 percent.
Journalists at the regional press and up-market titles were viewed more favourably with 36 percent of respondents saying they trusted them.
However, this means, on average only 18 percent of the British public trust national newspapers to tell the truth. Compare this to a similar survey conducted in 2006 when 37 percent of respondents said they trusted the national press and it's clear to see the newspaper industry is facing an even bigger crisis than falling circulations, online competition and ad-blocking technologies.
"Scum"
When asked to use words to describe their perception of the British press, 12 percent of respondents used words like "liars", "untrustworthy" and "unreliable". A further 11 percent used terms like "exaggerated", "sensationalist" and "fake" while 7 percent called them "scum" alongside other derogatory phrases not suitable for public consumption on this blog.
Hacks looking for a positive spin on this story might find little comfort that only 2 percent of respondents used the word "good" to describe journalism in the UK with a further 2 percent saying they were "OK".
Has an industry ever been in more need of a little help from a good PR team? Could you save the newspaper industry from itself with a little sage advice? Share your comments below:
https://www.vuelio.com/uk/wp-content/uploads/2016/12/British-Press_PRClub.jpg
380
760
Jake O'Neill
https://www.vuelio.com/uk/wp-content/uploads/2019/09/vuelio-logo.png
Jake O'Neill
2016-12-12 09:00:38
2017-01-18 16:01:07
Trust in the British Press reaches a new low