Crisis in the NHS workforce: Government and stakeholder responses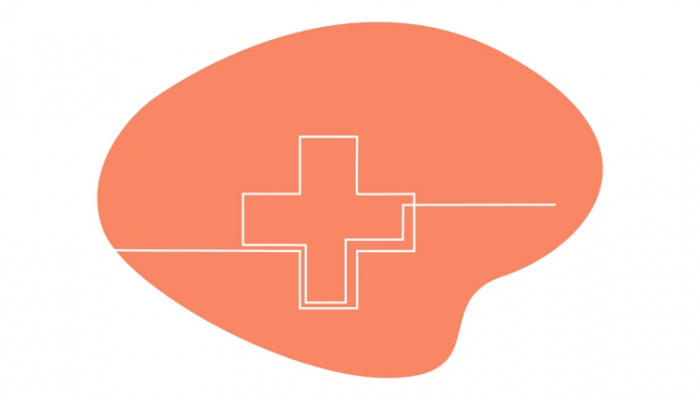 Winter is always a challenging period for the NHS, but this year may prove particularly difficult with patient backlogs at an all-time high and services stretched to the breaking point.
In addition to this, the sector is potentially set to experience an unprecedented wave of industrial action, with the Royal College of Nurses having just concluded a ballot for strike action of its 300,000 members for the first time in its 106-year history, after rejecting a below inflation pay offer by the Government earlier this year. The BMA estimates that because of inflation, doctors have had a 26% real terms pay-cut over the past decade and junior doctors are preparing for a ballot of members in early January in a call for pay restoration. UNISON, Unite and the GMB are all balloting members working across the healthcare sector; including porters, cleaners, paramedics, ambulance drivers and health care assistants.
These developments are not completely unexpected; earlier this year after hearing evidence from professionals across the sector, the Health and Social Care Select Committee concluded that 'the national health service and social care sector are facing the greatest work force crisis in history'.
What are the underlying causes of the workforce crisis and what are politicians pledging to do in response?
The chronic workforce shortages within the NHS have more than one cause. For example, the impact of Brexit cannot be underestimated, as the number of healthcare staff immigrating from EU countries has plummeted. The NHS has always relied heavily on immigration and to an extent, gaps in the workforce have been plugged by professionals coming from outside the EU. However, there are still an estimated 132,000 unfilled vacancies which are placing an increasing strain on overstretched services.
In response to the crisis, the Government has promised to recruit 50,000 extra nurses by 2024, yet new analysis by the Kings fund suggests that while they are on track to meet their targets, demand for nurses is still far outstripping supply. The problem is that nurses and other healthcare professionals are leaving the NHS at roughly the same rate they are being recruited, recent research by the Nuffield trust suggests. Furthermore, the nurses who do leave are often more senior, leaving the work force lacking in clinical skills and experience.
Labour has remained evasive about its position on the strikes. Shadow Health Secretary Wes Streeting has said that industrial action would 'certainly not' be 'in the best interest of patients, and it's not in the interest of the NHS', and refused to commit to nurse's demands for above inflation pay rises. However, he also said he sympathised with NHS workers going on strike and said that 'staff feel [that] their back are against the wall and they no longer have any choice'. Streeting has also pledged that Labour will 'train a new generation of doctors, nurses and midwives to treat patients on time again' paid for by abolishing non-dom tax status.
Stakeholders warn that a narrow focus on recruitment fails to address the underlying cause of the crisis and that in order to save the NHS, the Government must take measures to improve staff retainment. Chronic under-staffing creates a vicious cycle, as it causes existing staff to be forced to work unpaid overtime, and therefore more prone to burnout. The Health and Social Care Committee recommended a radical review of staff working conditions in order to prevent workers leaving; proposing measures such as flexible working options, basic staff facilities provided at hospitals childcare arrangements and, most crucially, an above inflation pay rise.
Tackling the immense challenges the NHS faces will require serious long-term planning, and yet the 15-year NHS Workforce Strategy – promised under former Health Secretary Sajid Javid – shows little sign of being published. Saffron Cowdrey, chief executive of NHS Providers, which represents NHS trusts across the country, urged the new Health Secretary to prioritise 'tackling severe workforce shortages with a long-term, fully costed and funded national plan to secure for the NHS the staff it desperately needs…without which, patients and staff will continue to suffer'.
Following Rishi Sunak's election as Prime Minister, Steve Barclay has been reappointed Secretary of Health and Social Care – after being out of the role for just one month during Liz Truss's brief time in premiership. Barclay responded to topical questions about workforce shortages in the House of Commons on Tuesday, promising to boost recruitment 'across the clinical workforce – whether we are talking about dentistry, nursing, social care or doctors'. He refused to comment further on questions about pensions or the long-term workforce plan, and we will likely not hear more fleshed-out policy announcements until after the Autumn Budget on 17 November.
For more news from the political and public affairs sector, sign up to Vuelio's Friday newsletter Point of Order.
https://www.vuelio.com/uk/wp-content/uploads/2022/11/NHS-workforce-crisis.jpg
430
760
Helen Stott
https://www.vuelio.com/uk/wp-content/uploads/2019/09/vuelio-logo.png
Helen Stott
2022-11-04 15:08:25
2022-11-04 15:08:25
Crisis in the NHS workforce: Government and stakeholder responses