Cycling Blogger Spotlight: Tim Wiggins, Life In The Saddle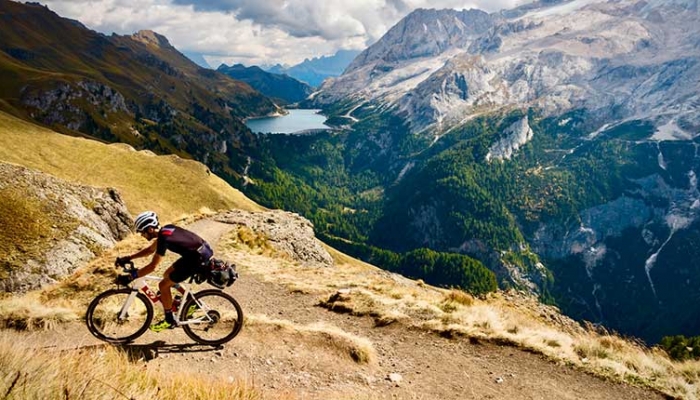 Life In the Saddle started for Tim Wiggins during a 'mini-Olympics' back in 2011 and continues – with slightly different content – during the current lockdown. While cycling trips with groups is out, starting out on your own is in – read on for Tim's advice on which kind of kit should be strapped to you or your cycle before you head out, and whether he thinks Tour De France is likely to go ahead this year…
How did you originally start writing about cycling?
I set up Life In The Saddle to document my campaign to race in the 2011 International Island Games (like a mini-Olympics for islands from all over the world). That then evolved, as in September of the same year I undertook my first big touring trip — 1,450 miles through Spain and France, on a £50 steel Peugeot road bike loaded to breaking point. That was when the adventure really started…
What is your favourite thing to post about and why?
Adventures and advice. I love inspiring people with stories of bike travel into the unknown, but then also providing them with helpful content to make their own adventure dream a reality.
How have you had to change your approach to blogging during the COVID-19 crisis?
Not so much, to be honest. Just a subtle twist on the content.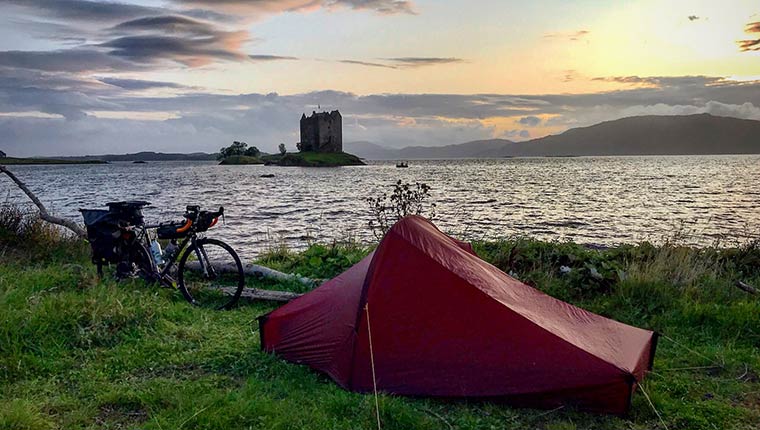 What kit/equipment would you recommend people put together and take with them when cycling while social distancing?
Check out this post.
Do you think the Tour De France will still be able to go ahead without any issues this year?
Questionable. I am not sure it will be welcome by communities and participants, if it does.
Can you remember your first ever bike?
Yes — a ridiculously small white mountain bike. My first road bike was this one.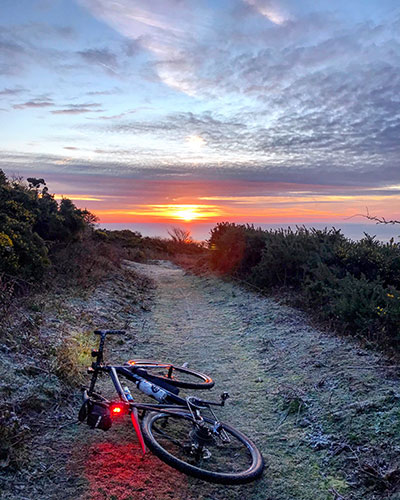 If you could cycle anywhere right now, where would it be?
Honestly, at home on the Isle of Wight. Check out my recent Instagram shots – it is still my favourite place to ride in the world.
How do you collaborate with brands and which kind of brands do you really like working with?
I write personal product reviews, and feature brands' products in helpful advice posts — this is a subtle way to promote products, without it always being a review. I also author reports from events and have even done 'behind the scenes' visits to brand headquarters.
For PRs looking to work with you and your blog/website, how would you prefer they approach you and with what kind of content?
I do not publish press releases, so sending generic emails about product launches etc. is not helpful. But I would be thrilled to do a personal review of a new product and take my own imagery, or visit a brand/destination in person and profile them, or take part in an event and write about it.
What other blogs or websites do you check out regularly (whether cycling-related or not)?
Cyclist.co.uk, Forbes, The Economist and Facebook Gravel/Adventure Groups.
https://www.vuelio.com/uk/wp-content/uploads/2020/06/Life-In-The-Saddle-Featured.jpg
430
760
Holly Hodges
https://www.vuelio.com/uk/wp-content/uploads/2019/09/vuelio-logo.png
Holly Hodges
2020-06-03 14:40:25
2020-06-03 15:02:21
Cycling Blogger Spotlight: Tim Wiggins, Life In The Saddle