Gardening Blogger Spotlight: Alexandra Campbell, The Middle-Sized Garden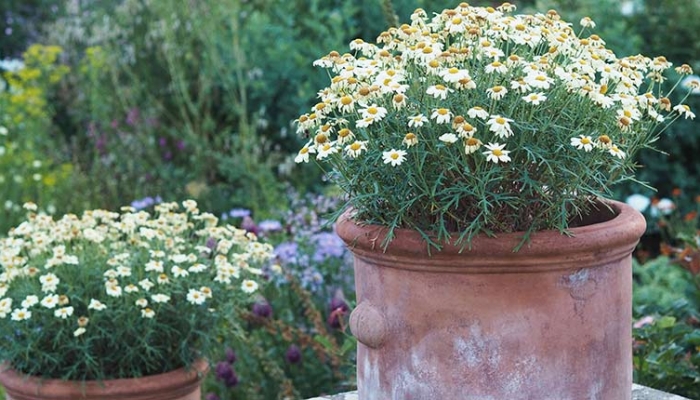 While many bloggers are having to rethink their focus and content during lockdown, Alexandra Campbell is sticking to what she knows her significantly bigger than middle-sized readership base want at The Middle-Sized Garden – 'I blog about gardens with flowers, not veg growing or allotments'.
In today's spotlight with Alexandra, we talk colour profiles, getting a good gardening kit together and beautiful outdoor spaces well worth sighing over while you're stuck inside.
How did you originally get started with writing about gardening?
I'm a journalist and author. I started on the trade press, then moved to women's magazines, where I covered beauty and homes. I went freelance, writing for newspapers and became a novelist. My publishers suggested I start blogging, so I decided to start a blog. But I thought it would be interesting to choose a topic that I myself wanted to learn about, so that I could write about my voyage of discovery, with my mistakes as well as my successes. It really started as an experiment, and six years later, it is a career.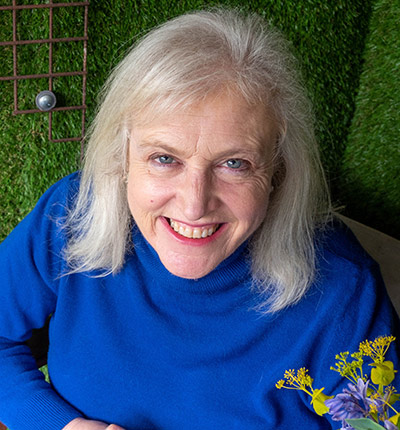 What's your favourite thing to post about and why?
I love visiting someone's garden to interview them about what they've done and why. A special bonus is when I can photograph it first thing in the morning, which in summer can be 4.30am!
How have you had to change your approach to blogging during the COVID-19 crisis?
As soon as the lockdown started, I could see that many people were pivoting their online activities, often very creatively. I thought very carefully about whether to do anything different, but decided that I should carry on with my weekly blog post and YouTube video. My aim was to put all the effort into making them the best they could be. This has paid off – I had nearly 200K page views in April and there is currently an even higher spike for May. I especially had to think about whether to do more about veg growing as people are so interested in it at the moment. I did one blog post and video. The blog post attracted a reasonable number of views, but the YouTube video didn't. YouTube is a very focused medium – you have to be absolutely clear about who you are and what you offer. This clarified things for me hugely. Now I've decided – I blog about gardens with flowers, not veg growing or allotments.
What are some small things people can do to change up their gardens/balcony planters/windowsill flowers while on lockdown?
If you haven't done much gardening before, choose easy-to-care-for, inexpensive flowers, such as petunias, surfinias or pelargoniums. But restrict your colour palette for pots and window boxes to a maximum of three. That includes the colour of any foliage! So, you might have purple and yellow petunias with plain green ivy (green/yellow/purple) or pots of pink pelargoniums with trailing silver-grey helichrysum (red/green/grey). Or just lots of one kind of plant, such as Marguerites (daisy-type flowers).
For those just getting into gardening, which essential tools do they need for their kit?
You need a hand fork, trowel, garden fork, spade and secateurs. Choose good quality brands because cheap tools break. Sneeboer, Burgon & Ball, The RHS, Niwaki, Felco, Fiskars, Kent & Stowe and Okatsune are some good brands. Never buy tools in a pretty gift set, unless you know the brand. A hoe and a rake are next on the list, followed by loppers and a garden kneeler, but you can probably do without in a small garden for a while.
Most beautiful outside space/garden you've ever seen?
Gravetye Manor Hotel – the garden was originally designed in the late 19th century by William Robinson, whose gardening ideas still influence our domestic gardens today. It's been brought up to date by head gardener Tom Coward – it is a really genuinely beautiful garden with excellent design 'bones' and superb, although often quite relaxed, planting.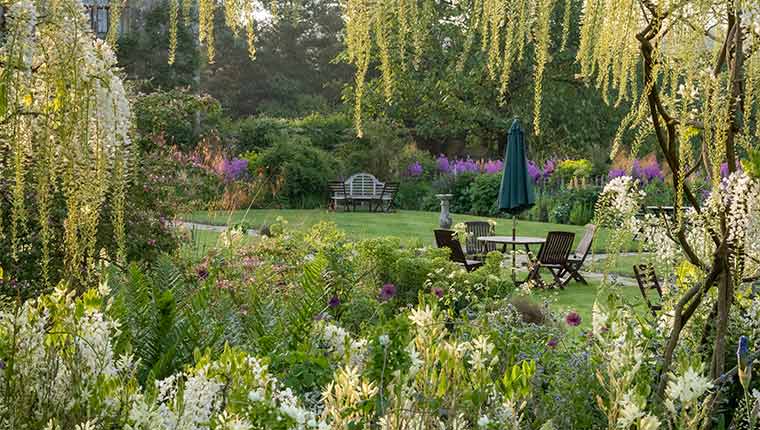 What are your thoughts on garden gnomes – cute, or creepy?
Neither. But not for me.
How do you collaborate with brands and which kind of brands do you really like working with?
I've cut back on my collaborations because there still seems to be lack of consistency and clarity between agencies and bloggers over disclosure and paid follow links. Google and the Advertising Standards Authority are quite clear about their rules, and I abide by them. I also think it's important to be honest with readers. But I think it's mad that when a blogger reviews a book or product, they have to say they were sent it free while newspapers and magazines don't. Every media outlet should be working to the same rules, and then there would be less pressure to break them. But I'm thinking about how I could do more product and book reviews within that framework.
For PRs looking to work with you and your blog/website, how would you prefer they approach you and with what kind of content?
I prefer an email to start with, but if I'm interested I always reply with my phone number as it's often much easier to talk. I would only work with products that I think readers of the blog will really like, and supports gardening responsibly in terms of the environment. So, no peat-based composts, for example.
What other blogs do you check out regularly (whether gardening-related or not)?
I like That's Not My Age by Alyson Walsh because I love her style, Jen Stanbrook on Pinterest (jenstanbrook.com) always has great tips and I read all the other gardening blogs on the Vuelio top 10 list, plus quite a few more, generally when they pop up on Twitter. And I also follow some US blogs, such as The Impatient Gardener, who I 'met' on YouTube.
https://www.vuelio.com/uk/wp-content/uploads/2020/06/Daisy-pots-question-4.jpg
430
760
Holly Hodges
https://www.vuelio.com/uk/wp-content/uploads/2019/09/vuelio-logo.png
Holly Hodges
2020-06-05 11:31:33
2020-06-05 11:31:33
Gardening Blogger Spotlight: Alexandra Campbell, The Middle-Sized Garden