6 tips for PRs from the ResponseSource Journalist as Authors series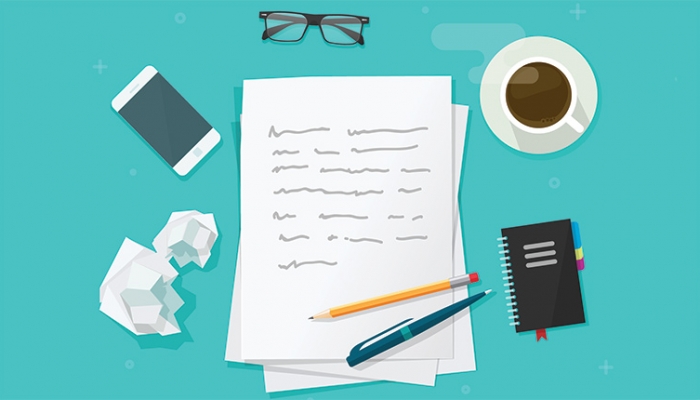 We've been gathering advice from journalists across different beats on how PRs can put together successful pitches in our How to pitch to series. Today we have more tips from writers recently interviewed for our sister company ResponseSource's Journalist as Author series.
Featured writers in the series so far include those reporting on inequality issues, business, women's health, lifestyle, politics and food. Here's how they answered the question: 'If I'm a PR professional with a story or opportunity for you, how should I get in touch?'…
1) 'Email's best, preferably with clear detail in the subject line so I know it's relevant to my brief. Also anything addressed to 'Mr Salman' or 'Dear Salman' winds up in the trash (friendly tip: I know I've got an unusual name, but maybe check before assuming I'm a bloke?).'
Saba Salman, writer for The Guardian and author of Made Possible: Stories of success by people with learning disabilities – in their own words
2) 'Email is best. I'm interested in fashion and beauty innovations, health angles and anything with a heavy focus on women. Just please don't pitch me something I've already written; I won't be writing it again or adding to the original piece.'
Lauren Sharkey is a journalist, author, presenter and speaker specialising in gender equality, women's health and fashion criticism. Her first book is Resisters: 52 Young Women Making Herstory Right Now
3) 'I can't always guarantee responses but if it's something that I am interested in and have time to do a proper pitch for, I'll get back to you.'
Caroline Corcoran, freelance journalist covering lifestyle, TV and popular culture and author of Through the Wall
4) 'You need to have something original. I get many lazy approaches from food brands claiming to be allergy friendly and just looking for publicity. Tell me what you're doing that nobody else is doing. Tell me what gap in the market you're filling. Show a genuine understanding of the allergic or food-sensitive consumer. Email me if you have a USP. Yet another gluten-free brownie launch isn't going to cut it!'
Alex Gazzola, freelance writer, editor and author of books including Coeliac Disease: What You Need to Know, IBS: Dietary advice to calm your gut and 50 Mistakes Writers Make
5) 'I don't mean to be curt but my day-to-day work never, ever involves PRs; I have quite a small niche and even the best-intentioned PR pitches are always wide off the mark. And on the off chance that I do need PR help on something, I'll definitely be in touch. Just please don't email me!'
Marie Le Conte is a freelance political journalist who has worked at The Daily Telegraph, Evening Standard, Metro and Buzzfeed. She is the author of Haven't You Heard?
6) 'I have a distinct name, so type 'Jon Card' into Google to find me and I usually come up first. My namesakes are a Canadian punk drummer and a chap who works at the Imperial War Museum – I'm the one who runs Full Story Media.'
Jon Card has written about business for publications including The Guardian, The Daily Telegraph and the Times and is the author of How to Make Your Company Famous
Want more on how to pitch effectively? Check out our How to pitch to… series.
https://www.vuelio.com/uk/wp-content/uploads/2020/06/Journalist-as-Author-tips.jpg
430
760
Phoebe-Jane Boyd
https://www.vuelio.com/uk/wp-content/uploads/2023/09/vuelio-logo-200px.png
Phoebe-Jane Boyd
2020-06-08 10:22:09
2020-06-08 10:34:31
6 tips for PRs from the ResponseSource Journalist as Authors series