Defending public relations from its 'bad PR' problem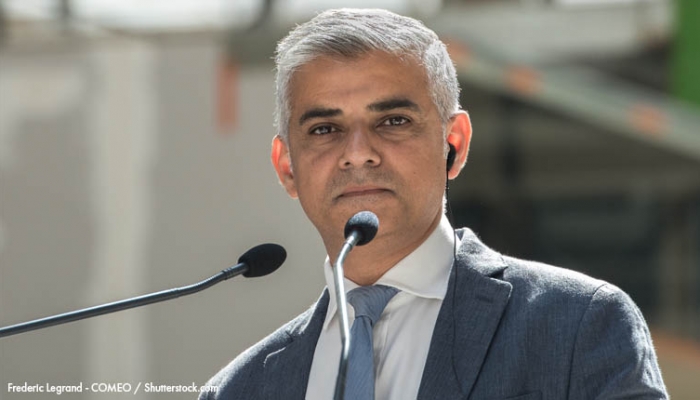 'Too often, our industry is a soft-target for lazy attacks by those who lack an understanding of what public relations entails.'
The response from PRCA head of communications Koray Camgoz to last week's City A.M. piece on Mayor of London Sadiq Khan's increased press office spend – reportedly £920,967.95 on communications officers in 2018-19 – will probably have resonated with anyone working in PR who's had to explain their job to people unfamiliar with the industry.
At Vuelio, we hear the complaint a lot from our PR community that the industry is misunderstood and unjustly painted in a negative light, despite recent drives towards more transparency across the communications discipline.
Outdated notions of desperate grasps for publicity, unfocused 'spray and pray' mail merge campaigns and badly-timed phone calls persist particularly for journalists, who've probably had their own bad experiences with PRs.
Portrayals of morally questionable and Machiavellian PR people on TV and film haven't helped – think Ab Fab, Siobhan Sharpe or Colin Farrell in Phone Booth when he says: 'I lie to newspapers and magazines who sell my lies to more and more people. I am just a part of a big cycle of lies.'
This controversy was stirred up again by the report of a 26% increase on the Mayor of London's press operation. For Koray, the negative interpretations are due to a misunderstanding of the aims of PR: 'The article suggests Khan is '"more concerned about PR than policy"', but what many fail to grasp is that you cannot have effective policy unless you understand the people you're trying to reach'.
'PR professionals play an essential role in helping businesses to understand these parameters. Our practice is not obsessed with publicity as has been reported – it encompasses a range of disciplines that are integral to any professionally run businesses.'
Defending public relations against decades of, well, bad PR is a big task, particularly when it intersects with politics (another oft-maligned career choice). Chapman Poole director Andy Poole feels there is a natural connection between the two communities: 'Khan's increased press office spend is hardly surprising. If anything, investing more in PR is a savvy move. He's competing in a world of politics where the value of personality and reputation has become the ultimate currency'.
Andy continues: 'The likes of Johnson, Corbyn, Trump and Sturgeon have all polarised public opinion and sentiment, and their personalities have played a large part in this. How often do you hear someone talk about politicians now, making comments like; "'I like their policies, but don't like them as a person". Khan gets this. He knows '"personality"' is just as important as what he's saying and what he stands for.'
Increasingly, transparency and authenticity are expected from politicians and any public figure, business or service. In spite of its reputation for smoke and mirrors, the reality is that PR has evolved and is now more focused on highlighting bigger ideas around ethics and moral standpoints. This function of public relations is still overlooked or invisible to the public (as good PR often is).
For business expert Erica Wolfe-Murray, there's good reason for the dim view: 'PR and lobbying teams paid by large conglomerates have been seen time and again to reinforce vested interests that we know are bad for us, our health, the environment. Tobacco, sugar, fast-food, oil, fracking. These industries have used PR extensively to promulgate stories that science has long since proven deleterious. Is it any wonder that the industry is regarded with cynicism?'
'Transparency, honesty and global responsibility' is what Erica believes the PR industry must prioritise in order to overhaul its reputation – if not a rebrand in line with the evolution of audience engagement.
Erica continues: 'Perhaps the term 'public relations' should be retired. I infinitely prefer the term 'communications' as it is about just that – communicating. In the past, PR was a one-way street. Your release, story or interview went out to a selected publication or platform as the intermediary between you and the public. Now public figures and businesses can have a two-way intimate dialogue with their fans, their critics and the customers – for everyone else to see.'
This back-and-forth dialogue between subject, PR and public has never been more transparent, yet PR is still often called 'the dark side' by journalists and much of its positive effects go unrecognised. For Stone Junction's Richard Stone, the best defence is the work itself: 'PR has the power to raise Governments, change the course of nations and build businesses, from scratch, into global players. The importance of PR should require no defence; you can topple or grow a business with a tweet if it's done correctly. As professionals we need to hold ourselves to the strictest standards and deliver useful work using the budget we have — then the value of our labour will be obvious.'
The City A.M. piece on Sadiq Khan's PR spend is not the first negative take on PR expenditure, and it won't be the last. Koray Camgoz rightly summarises the value of investing in public relations in his response: 'Ultimately, PR professionals build trust between organisations and their stakeholders by delivering honest, timely and accurate information to those who need it'. And so say all of us…
https://www.vuelio.com/uk/wp-content/uploads/2020/01/Sadiq-Khan.jpg
430
760
Phoebe-Jane Boyd
https://www.vuelio.com/uk/wp-content/uploads/2019/09/vuelio-logo.png
Phoebe-Jane Boyd
2020-01-17 15:50:32
2020-01-20 17:51:09
Defending public relations from its 'bad PR' problem