Did Kim Kardashian break the internet?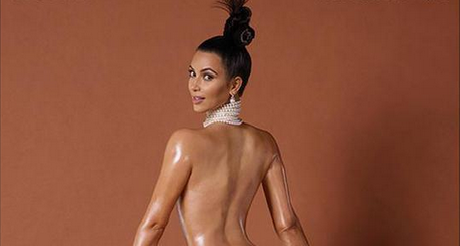 Yes, we know you're sick of reading these words that come accompanied with the shining image of Kim Kardashian's bottom. But aren't you keen to find out whether she actually did manage to #breaktheinternet?
Cision Social Media analysis indicates the words Kim Kardashian and Break the Internet generated close to 5 million posts across social media and online forums over the last three days.
Agreed, that's enough the shake the Internet. But Kim's photoshopped, err, we mean photoshoot for Paper Magazine coincided with scientists landing a robotic spacecraft on a comet for the first time in history – now that's ground breaking.
WSJ used Twitter Data to compare the interest level on Twitter and as it turns out, 'Comets are Cooler.'
That being said, when it comes to memes, spoofs and parodies, Kim Kardashian wins hands down. Here are some of the best on the net:
No need to bare your bum to make an impact. #GiftBlood this Christmas and #BreakTheInternet to help save lives. pic.twitter.com/Gr1d6gl0kM

— GiveBloodNHS (@GiveBloodNHS) November 14, 2014
Here's how you #breaktheinternet @kimkardashian You actually show something everyone hasn't already seen http://t.co/ZJwE9A4K8w

— Eddie (@keen_eddie) November 14, 2014
.@Nissan wins best brand #BreakTheInternet tweet http://t.co/7rke1POYXd via @adweek #TBWA #NissanUnited http://t.co/hhdPP8iyRa

— TBWA Worldwide (@TBWA) November 13, 2014
We're not here to #BreakTheInternet, we just wanted to show you our impressive tail. #ALLDAY #ALLNIGHT pic.twitter.com/EIDoJQbe57

— JetBlue Airways (@JetBlue) November 13, 2014
And the winner is….
https://www.vuelio.com/uk/wp-content/uploads/2014/11/Kim-Kardashian.png
246
460
Priyanka Dayal
https://www.vuelio.com/uk/wp-content/uploads/2019/09/vuelio-logo.png
Priyanka Dayal
2014-11-14 15:11:22
2020-03-10 17:43:11
Did Kim Kardashian break the internet?