Blogger Outreach: Kingsdown Roots, a men's fashion blog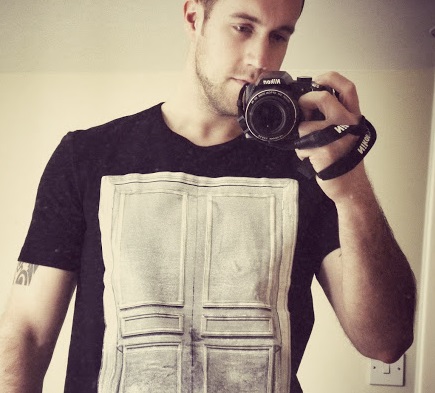 Interview with Matt Ridout, author of the men's fashion blog Kingsdown Roots. Matt spoke to us about writing for the "everyday man", the importance of working with the right PRs, collaborating with BOSS Orange and the five best practices PRs need to follow when working with bloggers.
Why should people read your blog? What makes it different? Men's fashion blogs are a long way off from being as popular as women's but I like to think the content I write about appeals to the everyday man. I take a slightly different approach to the topics I blog about – firstly, I like to buy and review a lot of clothes which I then score under: comfort, look and price. This is more of a practical approach over styling. I also interview a range of other male fashion bloggers to find out how they've succeeded in the industry which provide some great tips for me.
How do you measure the success of your website? Kingsdown Roots is coming up to its first birthday so it's still early days for measuring success but I do regularly check sessions/visits in Google Analytics and look at SEO metrics such as Domain Authority and backlinks – I have a background in SEO so I'm biased to that channel.
What's your favourite blog and why? It's hard to pick one – I've learnt a lot from a blog called Bucket and Spades which is a great collection of articles and photos. I read e-consultancy regularly too, which gives me great insights into digital marketing techniques and case studies – I've written for them in the past too.
What advice would you give to someone who wants to start a blog? Manage your expectations carefully. Blogging isn't something that you can leave and come back to. Blogging requires constant thought each week, whether it's brainstorming content ideas or planning your marketing efforts, it's very time consuming. I've been writing for Kingsdown Roots for just under a year and it's only just starting to take off. It will take time and you need to keep at it before you start seeing results.
How do you work with marketers and PRs? It's surprising how important PR contacts are to bloggers, especially in fashion. They help bring content ideas to the table which can really help save time on occasions, whether it's a new brands or an upcoming trend, they act like a newsfeed to me. There are also instances where PR contacts will involve you in campaigns, like brand exclusives or real life events – these can both be valuable at creating content and gaining extra visits to your blog.
Who do you work with in brand marketing? PRs? SEOs? Anyone else? I don't run any external brand marketing at the moment; it's something that I'll look at once the size of my readership increases.
Can you list five best practices for blogger outreach?
1. Being personal is incredibly important: no-one wants to read an email that starts with "Dear Friend" or "Dear Sir" – always use a bloggers name. Make sure you've read some of the bloggers content and comment on something specific which you like too.
2. Always choose bloggers you have a realistic chance to work with, make sure they're relevant to what you're trying to promote – if you send a financial blog content on football it's unlikely they'll post about it.
3. Check to see if the bloggers have collaborated with other brands/businesses, if they have it's likely they'll work with you too, or at the very least be more open minded to new ideas.
4. Get to the point in your emails, there's nothing worse than reading a short story to find out what the purpose is, if you have something to offer don't be scared of being direct.
5. Don't be afraid to follow up on email requests; bloggers are busy people, they could be on holiday or might have genuinely forgotten to reply back to you, if you follow up a week later it can help improve your outreach success
What has been your blogging highlight? My blogging highlight so far has been my recent collaboration with BOSS Orange – they contacted me and included my blog in part of their 3 month promotional campaign. It's really nice when agencies and brands reach out to you and genuinely want to work with you. It gives a great sense of satisfaction.
What will be big in your blogosphere in the coming months? I'm looking to do a complete site redesign after Christmas, my current design is visually OK but it's not the fastest at loading, I need a design which is more mobile/tablet friendly. Besides that I have more designer clothes reviews coming up as well as some great interviews with a few more well-known fashion bloggers.
https://www.vuelio.com/uk/wp-content/uploads/2014/11/Matt-Ridout.jpg
393
435
Priyanka Dayal and Julie Hermans
https://www.vuelio.com/uk/wp-content/uploads/2019/09/vuelio-logo.png
Priyanka Dayal and Julie Hermans
2014-11-17 12:10:47
2014-11-17 12:10:47
Blogger Outreach: Kingsdown Roots, a men's fashion blog