Toy Blog? Meet Helen Davis of Rainbow Toy Awards blog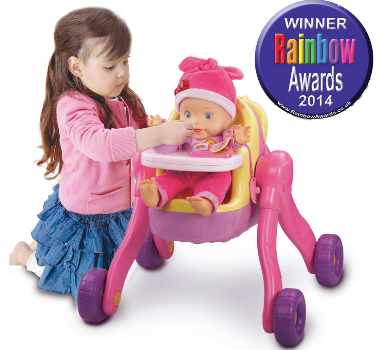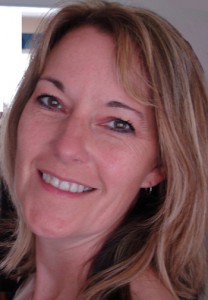 Rainbow Toy Awards, a site that reviews toys and hosts an annual award for toy suppliers, ranked number 2 in Cision's Toy Blog Ranking UK Top 10, published last week. In this interview, Helen Davis, former PR and marketing boss at John Crane Ltd, spoke to us about setting up Rainbow Toys, how she measures the success of her website and the five best practices PRs should follow for effective blogger outreach.
Why should people read your blog? What makes it different? We run the annual Rainbow Toy Awards, now in its sixth year. Our site lists the 'top toys' for every year, the Christmas Must-Haves etc.  All the products are tested by our child testers, so no one wins an award unless the children really love it.
How do you measure the success of your website? We obviously track the stats on our site and ensure it's being read but our main focus is to get people talking about (and buying!) the toys which we promote on there.
What's your favourite blog and why? I love to read www.deliciouslyella.com  – An amazing lady with some fab recipes. She has turned her life around using good food and now has made a career from her simple blog, very inspiring.
What advice would you give to someone who wants to start a blog?  Write about what you love, or else you will soon get very bored with it and stop, don't start a blog for what you can get to review (like so many do!) do it for the joy of writing.  Plus I would say join some blogging forums on Facebook or general ones on the internet to gain advice from well-established bloggers – most are quite friendly!
How do you work with marketers and PRs?  Most of our samples to test come from PRs, we don't charge for a review but there is a small charge to enter the awards.  PRs can get in touch throughout the year and one of the team will chat them through what we do.
Can you list five best practices for blogger outreach? 
1.       Be up front with the blogger with what you are able to offer
2.       Don't send a blanket email to all the bloggers in one go, you will have very little success, if time is an issue then a personal email to just your top ten will probably have better results than a scattergun approach
3.       Realise they do talk to each other on forums, so send the same offer to everyone on your list, so no one feels the 'poor relation'
4.       If you've offered payment or vouchers – send them promptly with a thank you, it'll go a long way to getting them onside and offering to do more for you.
5.       Never, ever send an email that begins "Dear Valued Blogger" it takes 2 seconds to look on a blog and find someone's actual name!
What has been your blogging highlight? One of my other blogs (www.nenelocal.co.uk) being nominated for a Zest Social Media Award 2014, I am now a finalist and attending the ceremony tonight!
What will be big in your blogosphere in the coming months? Christmas!  This time of year is less busy for us as our awards are announced at the end of  October but the toy industry is gearing up to Christmas of course, we watch avidly to see if any of our winners make the national news, as THE toy to have that Christmas!
Editorial information on Helen Davis, Rainbow Toy Awards and thousands of other media contacts and outlets, can be found in the CisionPoint Media Database.
https://www.vuelio.com/uk/wp-content/uploads/2014/11/Rainbow-toy-award.png
350
387
Priyanka Dayal and Julie Hermans
https://www.vuelio.com/uk/wp-content/uploads/2019/09/vuelio-logo.png
Priyanka Dayal and Julie Hermans
2014-11-19 10:19:37
2014-11-19 10:19:37
Toy Blog? Meet Helen Davis of Rainbow Toy Awards blog