Does the PR industry have a mental health problem?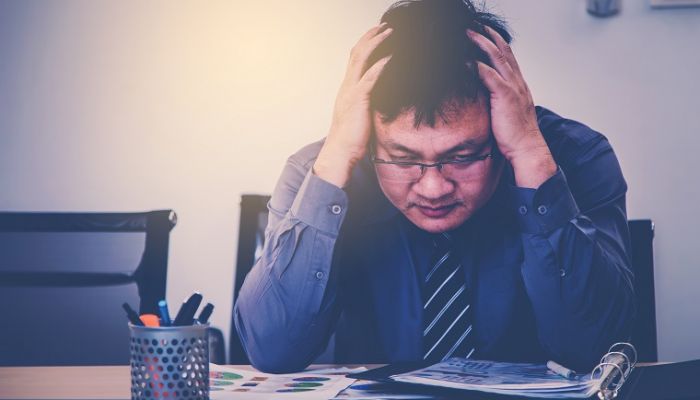 A recent report in PR Week suggested that nearly 60 percent of PR professionals questioned in a survey had suffered from poor mental health. This figure has risen significantly when compared to a similar survey taken in 2015 when 30 percent or respondents suggested that had mental health issues.
Perhaps the most worrying suggestion in the report was the fact that many PR professionals felt that mental health was being treated as a performance issue with one respondent stating: "I was forced to get rid of staff on performance issues when they had mental health illnesses and therefore I knew that the same would happen to me."
Another respondent said: "My experience of agency world is that [mental health] isn't acknowledged; dismissed as being weak, bad at your job."
This undoubtedly fuels the fact that nearly 55 percent of respondents wouldn't feel comfortable speaking about any mental health problems to their line manager.
Equally worryingly, half of all respondents didn't know if the company they worked for had a formal mental health policy.
Stress, anxiety and depression were at the top of the list of mental health issues PR pros were most concerned with. Although respondents also talked about eating and post-traumatic stress disorders triggered as a direct result of their jobs.
Respondents suggested a number of factors in the workplace impacted on their mental health including workload, long hours and bullying with one respondent highlighting "Lack of leadership, work overload, struggle to balance work and family, feelings of inadequacy and lack of confidence."
The PR industry is undoubtedly a high-octane business with long hours and high expectations. In this social age, PR pros are expected to be at the top of their game 24/7. In this environment, it's understandable that even the most confident of PR pros feels the pressure.
Accepting the problem of mental health as a fact and supporting our colleagues in times of crisis is a must in an industry which holds reputation and human engagement close to its heart.
Look after yourselves and each other.
https://www.vuelio.com/uk/wp-content/uploads/2017/05/MentalHealth_PR.jpg
506
760
James Barber
https://www.vuelio.com/uk/wp-content/uploads/2015/10/vuelio-logo-transparent.png
James Barber
2017-05-15 09:17:12
2017-05-15 09:17:12
Does the PR industry have a mental health problem?