Blogger Spotlight: Laura Hyatt, Heroine in Heels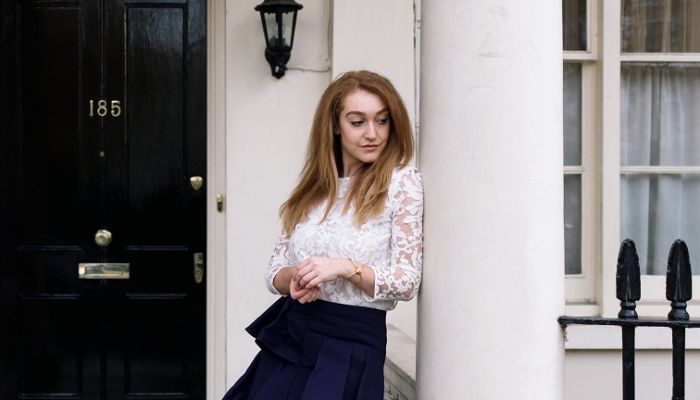 What started as a pastime at university quickly turned into a full-time job for twenty-five-year-old blogger Laura Hyatt, the author of Heroine in heels. Mancunian- turned Londoner, Laura uses her blog to document her adventures in London, via swanky bars, spas, intercontinental restaurants, and the capital's most exclusive hotels. In this spotlight, Laura, who features on our London Lifestyle blog ranking chats to us about how the blogging industry has changed, the importance of being authentic, her love affair with London, and why she wants to focus on her vlogging career this year.
Could you start by telling us a bit about yourself and how you got into blogging? I see myself almost living two lives. By day I'm Laura the Corporate career girl and by night I'm Heroine in Heels, London blogger. I got into blogging really by accident and with no plan whatsoever. Four and a half years ago when I started, blogging wasn't the business it is now. I merely started a blog as somewhere to write and upload photos. I went for a whole year without working a with a brand so it really was just a hobby to pass the time.
Can you tell us about your blog, and what makes it different? Heroine in Heels is a lifestyle blog that really follows my adventures and recommendations. It's as much a place for information, as it is for light relief and storytelling. Heroine in Heels has always aimed to be real and authentic. I work full time in a demanding corporate job in The City but also like many young professionals, like to have fun and experience life. So I really wanted the blog to represent that and showcase a lifestyle that is fun and amazing but also at the same time, fully accessible.
What do you most like about being a blogger? Blogging has opened up so many doors for me and opportunities I never knew existed. It's one of the few jobs where I feel the hard work produces actual tangible rewards at the end and that's a nice experience! I also love the aspect of running my own business, blogging has opened up my entrepreneurial side.
What is the biggest challenge about blogging? Time! I do struggle with time as blogging is a lot more than just writing blog posts, it's a whole online presence and so trying to maintain that alongside another job is tough.
When did you start to take an interest in London Lifestyle? I started the blog because I was moving to London for my job after university and as a non-Londoner originally it was the start of a new life for me so really London lifestyle started straight away.
What makes London special? London never sits still. You can not get bored in London. Something new and exciting is always happening which keeps it fresh and young and I love that. It makes life enjoyable and isn't that the point in life?
Where do you find the inspiration for your blog posts? My blog is very much about my adventures, so it's really whatever I find interesting at that given time. I might read about a new restaurant concept which I think sounds awesome and so I'll schedule in to go write about that, or for example with my job becoming more hectic, I've decided to do a new blog series on weekend travel. So without sounding cheesy, my life is my inspiration.
How often do post content on your blog? I used to post 3 times a week every week, but I changed jobs and got a promotion which is a lot more demanding so I now aim for one video on Youtube a week and one- two blog posts a week depending on how much time I have. I always post on Instagram and Twitter everyday though. I do believe it shouldn't be about the amount you post but the quality.
Do you follow any other blogs? I read a number of other London focused blogs as I'm always wanting to learn about my own town, but also I read a lot of photography blogs and that is something I'm passionate about and always looking to learn.
Once you've got the followers how do you keep them? Consistent updates but quality content. Also, open yourself up to be accessible. Blogging grew because people found it more relatable than these big faceless magazines, so that needs to be maintained.
Where do you see your blog in the next five years? I get asked a lot if I want to do it full time. My blog is certainly a business and so my aim is to grow it and grow it, but I love my corporate career and I've worked really hard to get to where I am so I don't think I'd fully give that up, but I'd probably go part time and do the blog more, as I wish I had more time to go to meetings with brands during the day for example. My aim is grow my audience outside of London, and also increase my YouTube audience as that is a new avenue I want to focus on next.
https://www.vuelio.com/uk/wp-content/uploads/2017/05/Laura-Hyatt_Heroine-in-Heels.jpg
505
756
Holly Hodges
https://www.vuelio.com/uk/wp-content/uploads/2019/09/vuelio-logo.png
Holly Hodges
2017-05-12 13:28:48
2017-05-12 13:28:48
Blogger Spotlight: Laura Hyatt, Heroine in Heels