Does your PR have purpose?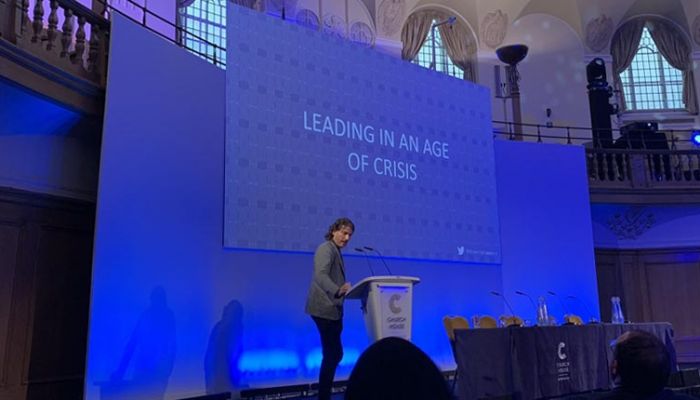 The PRCA National Conference is taking place today with a number of big name industry speakers discussing next generation PR. But while future gazing was very much on the agenda, it was PR purpose that dominated the morning sessions as every speaker made it clear that without purpose, PR is at risk.  
The PR industry continues to struggle with its self-identity crisis, with a need to differentiate itself from marketing, be valued for its strategic input and prove its worth through results. Purpose is an answer to all these points.
Purpose was one of four pillars in a lively keynote from Finsbury's Roland Rudd. The others, Crisis, Social and Relevance, are also foundations of PR's unique proposition but it is purpose which will help drive the industry into the future.
That was the view of the Stuart Lambert, founding partner of Blurred, who said it was about deciding what kind of industry you work in and what kind of industry you want to work in. He believes, as many in our industry do, that companies need to fix the world, not deplete it.
Lambert challenged the agencies in the room: 'Have you asked your clients about the problems they face that we can help with? And if not, why not?'
PR agencies need to solve not just the problems being presented by clients but push them to solve bigger problems all businesses and industries are facing. He argued that we're in an age of fear but it is PR that is uniquely placed to get us out of that fear.
True purpose pays us all back, and it is PR that can achieve it.
Purpose was in Dove's global PR director Firdaous El-Honsali's session under the guide of 'Brand Do'. She discussed Project #ShowUs, a huge stock library of real women from all backgrounds and lifestyles, that is not a campaign but a commitment to create a resource the media and advertising industry can use again and again.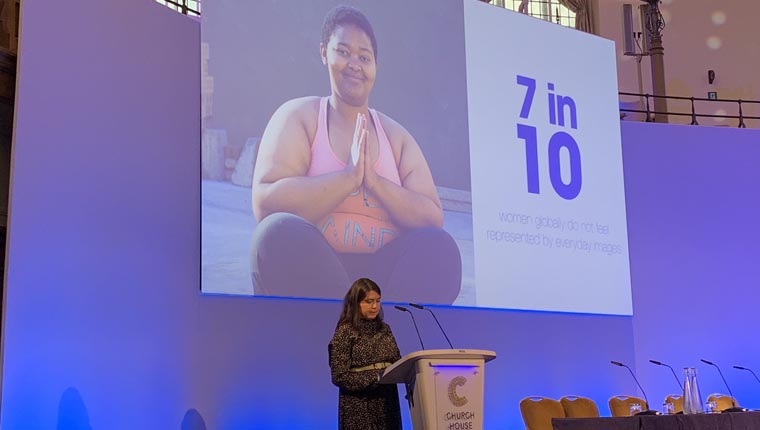 Like Lambert, El-Honsali challenged to room to push their clients and media contacts to use the #ShowUs photo library. Again, PR is uniquely placed to make a difference and a change in the world by leading their companies and clients towards purpose.
The Purpose of PR was the name of Ed Williams, Edelman UK's CEO's session. He argued that purpose was inextricably linked to trust, and brands and businesses needed to take bold public positions on the issues that matter. Words are good, but words need to be built on deeds.
Williams linked the absence of trust in modern society to the root cause of many of the world's problematic political situations. He argued that people had lost trust in government and they now looked to businesses and brands to fill the void and do the right thing.
Trust has many other tangible benefits, from the obvious – 81% of people say trusting a brand to do the right thing is a major purchasing decision making factor for them – to the less measurable; Williams said that trust allows businesses to make mistakes and still bounce back.
Trust and reputation can be built on purpose and it is PR that is most uniquely placed to create purpose and push businesses into the future.
Next generation PR is purpose. So, what's yours?
https://www.vuelio.com/uk/wp-content/uploads/2019/09/PRCA-National-Confernece-2019.jpg
430
760
Vuelio UK
https://www.vuelio.com/uk/wp-content/uploads/2019/09/vuelio-logo.png
Vuelio UK
2019-09-25 15:28:19
2019-10-24 16:30:32
Does your PR have purpose?